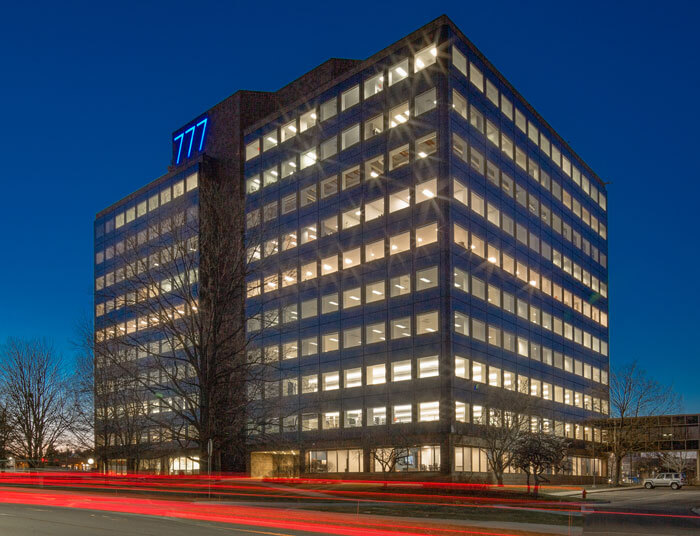 777 E. Eisenhower Parkway
We recently caught up with Ryan Stengel, Assistant Portfolio Manager, to learn about his favorite building in our Ann Arbor commercial real estate portfolio – 777 E. Eisenhower Parkway, otherwise known as "The 777 Building." (Everyone here at Oxford just calls it "777"). This landmark Southside Ann Arbor building was constructed in 1973 and was originally intended as a regional office for Bechtel, a construction and civil engineering company. It has exchanged ownership several times throughout its history but had not had local ownership until Oxford purchased the property in 2018. Since then, the building has seen significant investment and a nearly threefold increase in occupancy. Here's what Ryan has to say about his favorite Oxford property.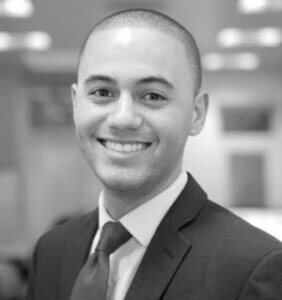 Why is 777 your favorite building?
Simply put, managing this building keeps you very busy and there is always something to do. Right now, there are a lot of projects underway in the building, the most significant being the first-floor renovation. I also get to work with Rachael Bishop, one of Oxford's Commercial Portfolio managers. She is an incredible colleague! Other than that, it's a beautiful building with some of the best views in Ann Arbor.
What kind of tenants do you get to interact with at 777?
Right now, with COVID still impacting return to office plans for many businesses, I don't get a chance to interact with many of our tenants. However, I do get a chance to see and talk with a handful of front desk attendants and even some tenants in upper-management.
Are there any vacancies at 777? What kind of tenants would you like to see occupy these spaces?
I see 777 and Ann Arbor's Southside in general as a fantastic opportunity for some U-M's specialty doctors and practices to relocate to. 777 already houses some of Michigan Medicine's administrative roles, but there's still ample opportunity to relieve congestion around the hospital's campus and surrounding areas.
What's the best part about your job?
Every day is different. You can have an idea for what's in store, but you never know exactly what you'll be doing on any given day.
What's a fun fact about you?
I'm currently taking lessons to get my private pilot license!
Interested in leasing an office at 777 E. Eisenhower Pkwy? Get in touch with Karen O'Neil at 734-665-6500 or koneil@oxfordcompanies.com or fill out THIS quick form.