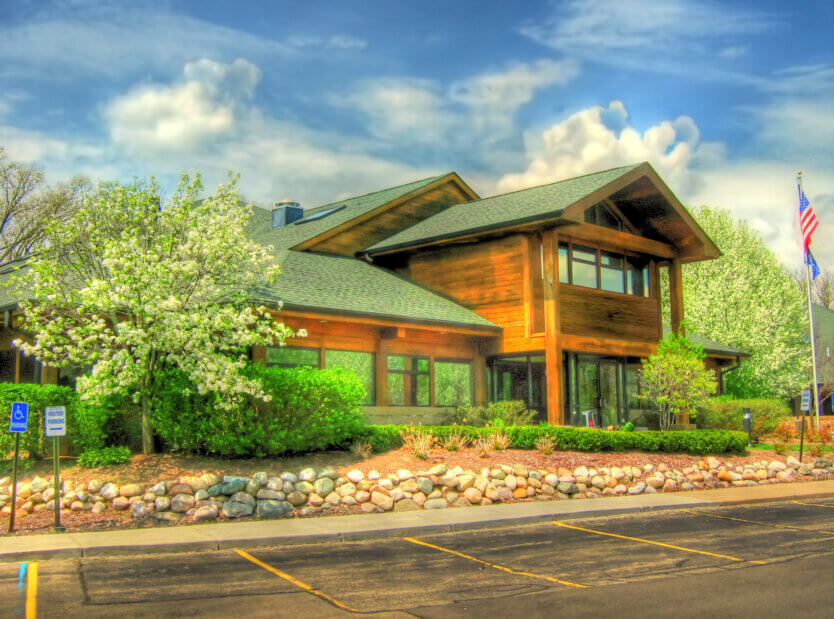 Forest Cove: Offices with Room to Breathe
Ann Arbor is full of iconic office and retail spaces for lease, from historic Nickels Arcade to the towering 777 Building in the Southside. But, when we asked Portfolio Manager Tamber McPike about her favorite building in the Oxford collection, she named one that's a bit more off-the-beaten-path… the tucked-away oasis at Forest Cove.
Located just off M-14 on the northwest side of Ann Arbor, Forest Cove is not too far from all the vibrant hustle and bustle of the city. Hop in your car downtown, and a trip to Forest Cove will take you just barely over five minutes – which makes the peaceful, natural feel of Forest Cove even more remarkable (as well as the ample parking!). We asked Tamber why Forest Cove is so notable to her, and she said, "It's by far my favorite building that I manage, because of the beautiful natural scenery and architecture. It's built like a Swiss chalet or ski lodge, with gorgeous high ceilings, exposed beams, and views of nature. The location is stunning, both totally serene, and accessible from downtown and the highway. It's totally unique in Ann Arbor."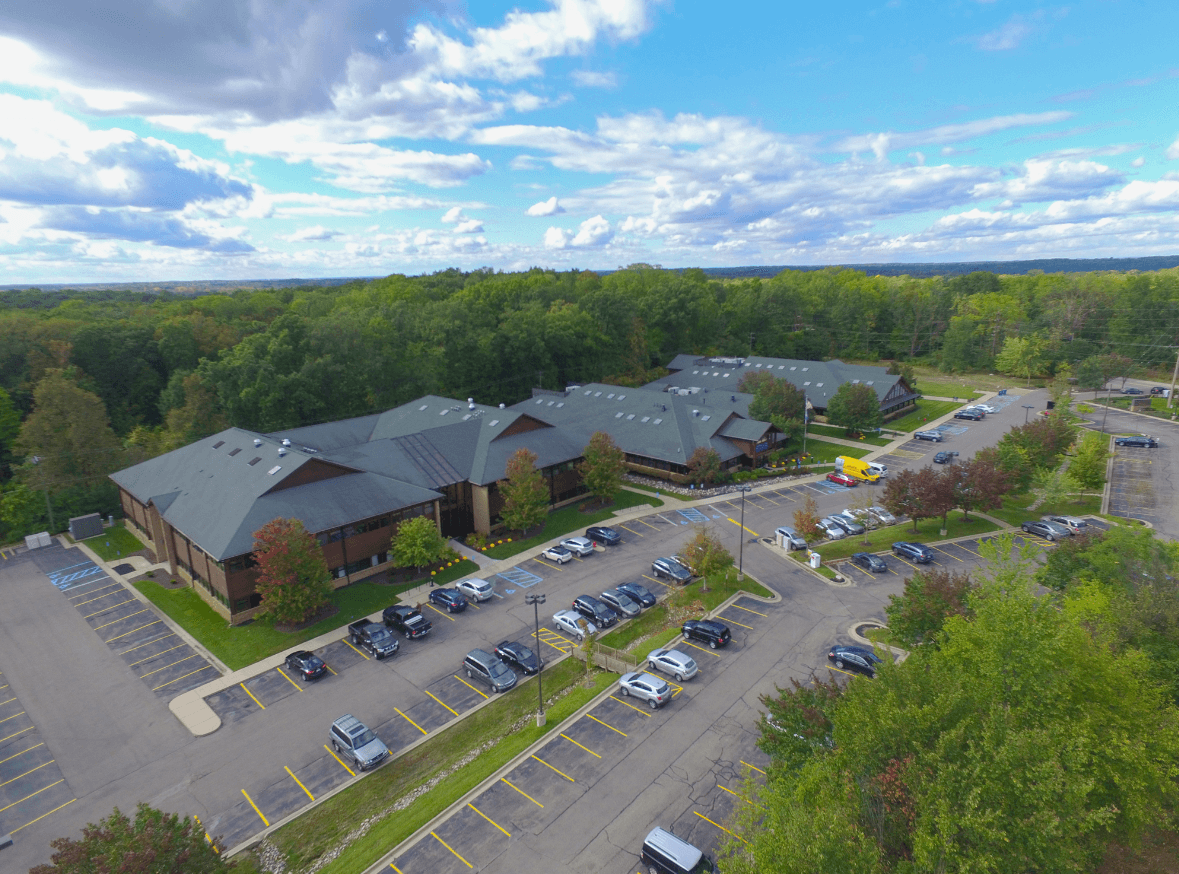 There's Ann Arbor office space for lease at Forest Cove (up to 32,000 contiguous SF), and the current tenants make the space even more appealing. Organizations considering Forest Cove for their home base will love working near Build Create, Ann Arbor Center for Developmental & Behavioral Pedatrics, Deepgram, Perficient, and Nederveld, to name a few. These tenants enjoy an office location that doubles as a nature preserve – which makes for a truly inspiring work environment. Need to get some fresh air during lunch? Forest Cove has miles of accessible walking trails.
Currently available suites feature private entrances, tons of natural light, a second floor balcony with gorgeous views, and in-suite bathrooms.
Tamber herself gets rave reviews as a Portfolio Manager as well – she does an outstanding job taking care of Forest Cove.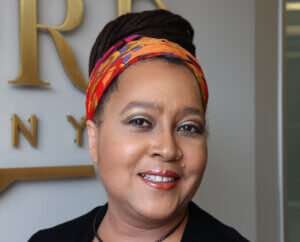 Tamber McPike, Portfolio Manager
For more information about leasing a space at Forest Cove, get in touch with Karen O'Neil, or fill out THIS quick and easy form.