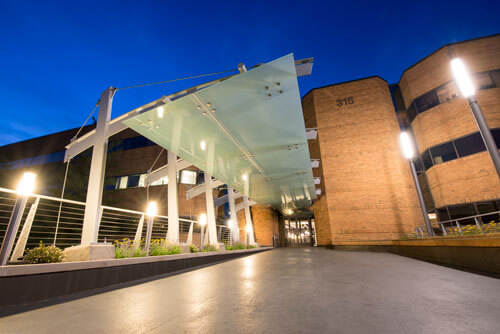 315 E. Eisenhower Pkwy: Burlington
We recently caught up with Brandon Cini, Assistant Portfolio Manager, to talk about his favorite building in our Ann Arbor commercial real estate portfolio – 315 E. Eisenhower Pkwy. This unique and iconic building is also known as part of the Burlington complex. Built in the 1970s with the involvement of Don Chisholm, a well-known figure in local real estate, Burlington is beautifully designed and located spectacularly to incorporate natural elements and proximity to many local amenities. Here's what Brandon had to say about Burlington, and the 315 building specifically.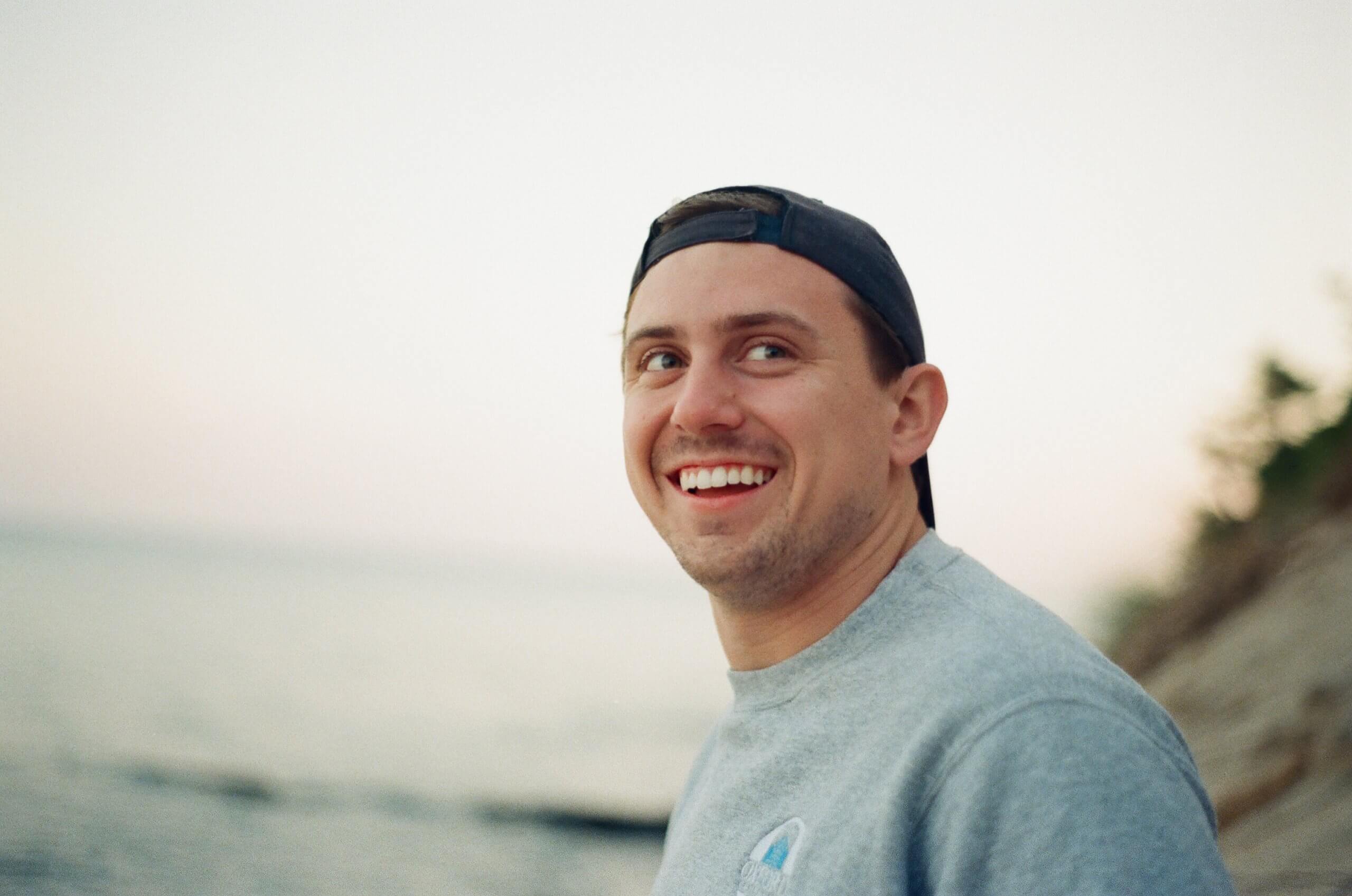 What do you like about 315 E. Eisenhower Pkwy?
It's just a really beautiful building – super nice-looking on the inside and a definite gem in Ann Arbor commercial real estate. There's a great garden-level atrium, tons of natural light, and a pond view from the windows. When it comes to views from your workspace, whether you're in an office or at home, it's hard to beat the vibes at 315. There's plenty of parking, including dedicated spots in the deck, as well as overflow. The location is ideal as well – since it's on the Southside, not far from downtown, you get the benefits of local restaurants and shopping centers without the crowds! Overall – it's just a really great place to work. It feels more natural, and less concrete than the average office building.
What kind of tenants do you interact with at 315?
A lot of the tenants at 315 are general Ann Arbor commercial real estate office tenants, but we have a few service providers as well. We love working with Honigman, a law firm that takes care of a lot of local Ann Arbor businesses. HairClub also has a location in the building, and Endodontic Associates is there, too! We love working with all the tenants there at 315.
Are there vacancies in the building? What types of tenants would you like to see move in?
We have a few vacancies at 315 and I believe almost any kind of business that needs office space would really love the building – I have no doubt about that. But I'd be thrilled to see a coffee bar or smoothie spot come in and take advantage of all the hustle and bustle happening in the building throughout the day. I also think self-care providers like mental health services or spas who are looking for Ann Arbor commercial real estate could do really well in the building.
What's the best part of your job helping to manage commercial buildings?
Honestly, it's my team. I love my coworkers. We take care of each other and support each other – the culture is awesome at Oxford. We try to keep it fun!
What's a fun fact about Brandon Cini?
I have a degree in Electronic Media and Film Studies, and I also double-minored in Creative Writing and Social Work. I'm also hard of hearing and wear hearing aids!
Interested in leasing an office at 315 E. Eisenhower in the Burlington complex? Get in touch with Karen O'Neil at 734-665-6500 or koneil@oxfordcompanies.com or fill out THIS quick form.