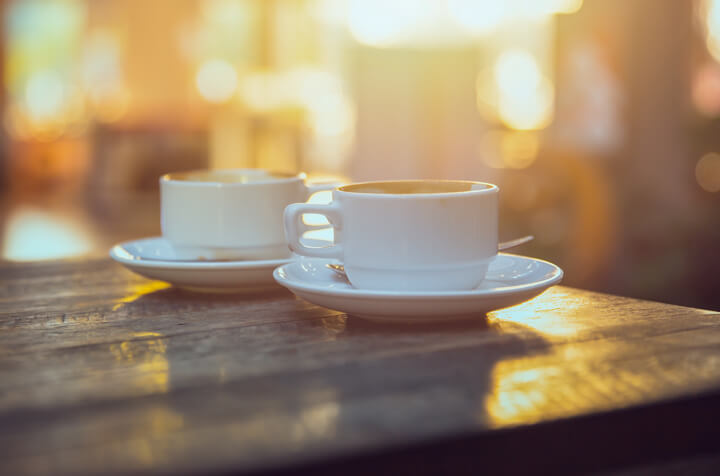 6 Amenities for Businesses on Ann Arbor's South Side
Thinking of moving offices? Here's why Ann Arbor's south side is an attractive option.
Ann Arbor is well-known as a prime location for many businesses. It retains a small-town feel while being close enough to Detroit and the Detroit Metro Airport to have large-city advantages. And, with the high concentration of shops and restaurants, a booming tech industry, and a wealth of activity from U of M, it's the ideal location for businesses of any size— from startups to Google.
However, while Ann Arbor's downtown districts get a lot of attention, your business might benefit more from a location on the south side. Farther away from downtown makes parking easier for your employees while still providing easy access to the city And, while some of the south side's attractions may be less well-known, they are nonetheless appealing. Here are six advantages  Ann Arbor's south-side businesses can enjoy.
1. Zingerman's Coffee House, Creamery and Bakehouse.
Every Ann Arborite know's Zingerman's famous downtown deli. However, some of their other locations, while less prominent, are no less worthy of acclaim. In particular, their Coffee House, Creamery and Bakehouse and all located a few doors from each other in a small office campus off Ellsworth Road.
If you're looking for a local treat for out-of-town guests, some special snack for the office, or a place to go grab coffee and get a little work done, this is sure to satisfy. The Coffee House offers a wide range of beans and preparation methods that will be sure to impress any coffee connoisseur.  The Bakehouse, apart from providing an excellent selection of freshly-baked breads, also offer ready-made deli sandwiches. And the gelato at the Creamery is a hard-to-beat treat for the summertime.
2. The Briarwood Mall
Having offices near the Briarwood Mall comes with several advantages. For starters, from Olga's Kitchen and P.F. Chang's to California Pizza Kitchen, you're never short on lunch options. If you run out of supplies or need to ship a package, FedEx has an Office Print and Ship Center off State St. Beyond that, many employees enjoy having the convenience of a great shopping location for after-work hours.
Can't find what you need? There are several other shopping centers nearby, including Cranbrook Village, Water's Place Shopping Center, Oak Valley Center and Concord Center Shops.
3. Buhr, Lillie and Cranbrook Park
Ann Arbor hosts several excellent parks, several of them on the south side. Nearby parks provide a great spot for employees to take a break from work, or for offices to organize after-work activities.
Cranbrook Park, off Main Street has biking and walking trails, as well as picnic tables, an open field and a half basketball court. Further down Eisenhower, Buhr Park offers a great commercial rental space for sporting activities, including basketball and tennis courts, a softball diamond, an outdoor swimming pool, and a seasonal ice skating rink. Finally, Lillie Park, off Platt, includes a picnic pavilion, hiking trails, and several picturesque ponds and a boardwalk.
4. Cobblestone Farm and the University of Michigan Golf Course
Do you have a special event to run, such as a conference, fundraiser, or company retreat? If so, you'll be interested in some of the nearby venues. For instance, the nearby Richard L. Postma Clubhouse at the U of M Golf Course comes with a large seating capacity and an impressive catering menu.
Cobblestone Farm, off Packard Rd., provides a rustic barn atmosphere with a special discount for Ann Arbor residents. Businesses can easily rent space for as little as 5 hours at a time to hold half-day events at an affordable price point.
5. Transportation
One of the great bonuses of offices on the south side of Ann Arbor is their accessibility. There's no avoiding a certain amount of traffic during rush hour, but the proximity to I-94 means commuters have less of a journey to make to reach the highway. And, for commuters who prefer to use the public transport system, Ann Arbor's bus service runs several routes through the area.
Furthermore, for any business travelers interested in chartering a private flight, Ann Arbor's Municipal Airport, located just off Ellsworth Rd., operates approximately 60,000 take-offs and landings each year, primarily for corporate or private aircraft.
6. Hotels
If your business frequently hosts out-of-town guests, it's nice to have some nearby options for them to stay the night. Fortunately, Eisenhower is a veritable hotel corridor, with nearly a dozen choices including Kensington Hotel, Hyatt Place Ann Arbor and a Holiday Inn. Your guests enjoy a location less than five minutes from your offices and within ten minutes of downtown.
Why not make Ann Arbor's South Side your business's new home?
The south side of Ann Arbor offers the best of both worlds— easy access to downtown without the commute. And with attractive options for dining, lodging and leisure activities all within the area, it's a hard-to-beat location for new Ann Arbor office spaces.
Oxford Commercial has several properties in his area available for rent. If you are interested in a commercial property search, contact us to learn more.