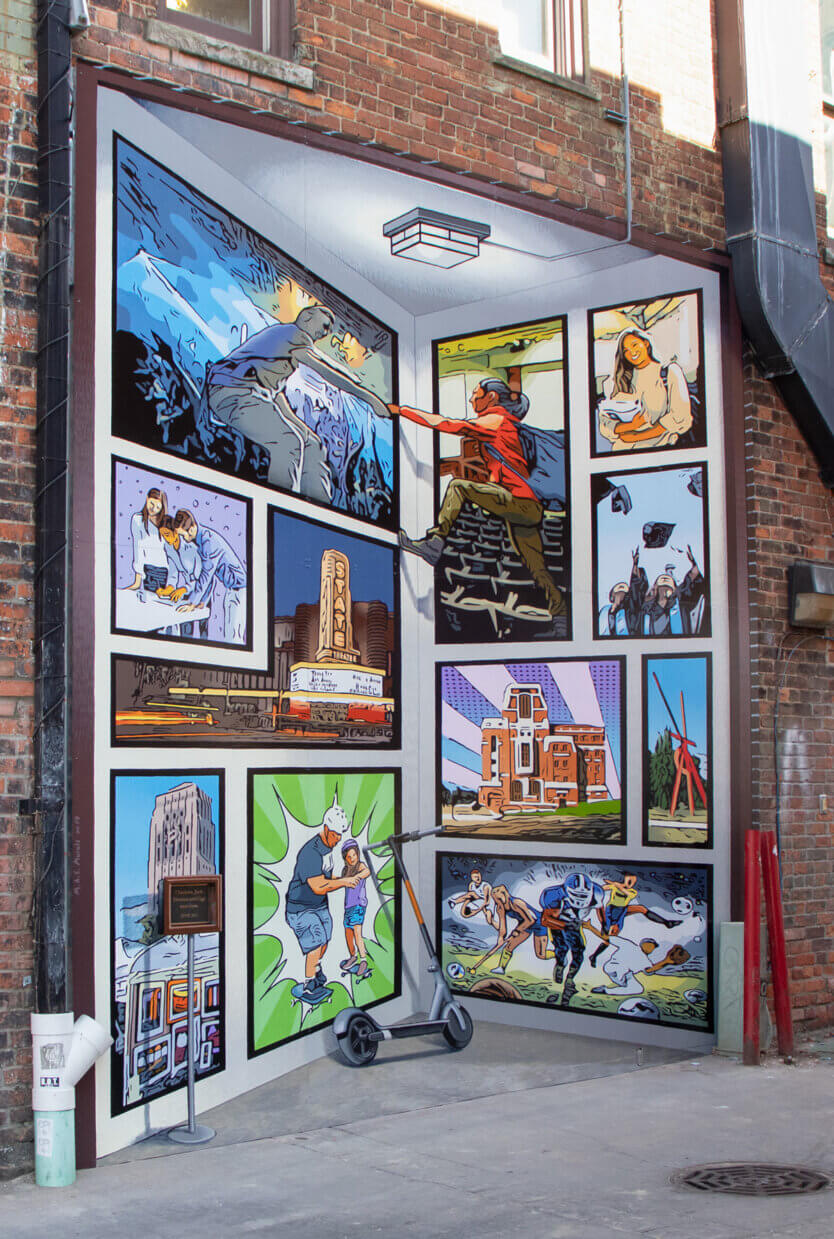 Mural on Liberty St. in Ann Arbor Generating Buzz
Oxford Companies, manager of Ann Arbor's largest commercial real estate portfolio, announces the completion of a new mural in downtown Ann Arbor.
The work of Mathew Sharum, this installment on the back exterior of Potbelly Sandwich Shop on State Street represents a new artistic take on the convergence of university life and the year-round culture of Ann Arbor.
"We're ecstatic with the results of this mural project," says Oxford Companies CEO Jeff Hauptman. "When we set out to add to the vibrant collection of outdoor art in Ann Arbor, we knew we had to find an exceptional artist that would be up for a unique challenge. With Mathew Sharum, we got a final product that exceeded our expectations."
With scenes depicting student life at the University of Michigan, notable landmarks throughout Ann Arbor, family activities, and collegiate athletics, the new mural installation is 15 feet tall and has a three-dimensional element unlike traditional murals. The piece is in the heart of the downtown area and accessible from East Liberty Street.
The artist himself, Mathew Sharum, says, "I'm very happy with how the mural turned out. Being a Michigan resident for much of my life, it's a real honor to contribute a locally focused installation to Ann Arbor's world-class public art scene. Working with Oxford Companies was awesome – their staff was incredibly accommodating and gave me the artistic space that I needed, and it was obvious that Jeff really wanted to honor the community with this mural. "