We're proud to share that Andrew Selinger, our Director of Investments, recently graduated from ULI Michigan's Larson Center for Leadership. Part of the 8th cohort of Larson leaders, this achievement further develops Andrew's as a leader in Ann Arbor commercial real estate.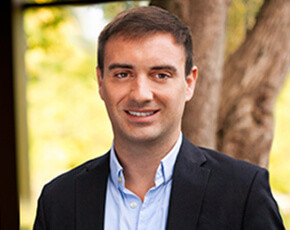 The Larson Center for Leadership is a program for up and coming land use and real estate leaders from throughout the metro Detroit Area (not just Ann Arbor commercial real estate), and is intended to cultivate leadership development and engagement in the industry. Over an eight-month period, Andrew participated in 'program days' with specific topics of focus like infrastructure, the role of government, and regionalism, involving various partners throughout the Metro Detroit area. The Larson Center for Leadership gives participants opportunities to examine and internalize leadership traits and skills in the context of real estate. Alumni of the program work for organizations such as the Michigan Economic Development Corporation, the Detroit Housing Commission, the Michigan Department of Transportation, the Kresge Foundation, and many others.
"The biggest benefit of the Larson Center for Leadership is meeting intelligent colleagues who are eager to learn and share," said Andrew. "Although we've been remote this year, I hope and believe our relationships will only continue to grow."
Andrew's completion of this program means that he's joined a network of established thought leaders in real estate throughout Michigan. His experience with the Larson Center for Leadership positions him as more prepared to make decisions that will boost Ann Arbor commercial real estate's impact on our community's prosperity and equity.
Andrew has been part of the Oxford CREW working in Ann Arbor commercial real estate for over ten years, and continues to be an integral part of our organization's success and growth. We're proud that he's part of our team and we appreciate his knowledge, talent, and dedication. Congratulations, Andrew, on this achievement!