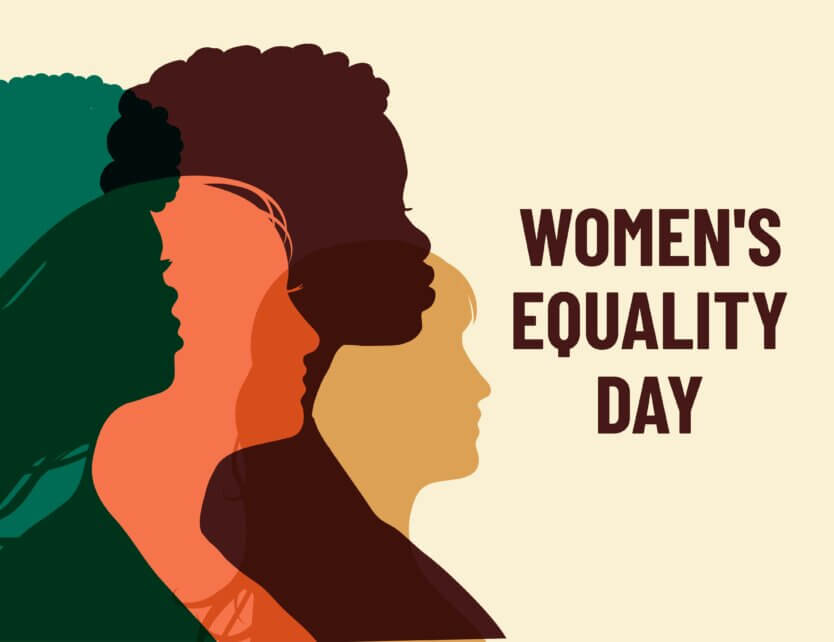 Celebrating Women's Equality Day
Oxford is always honored and delighted to partner with and work with trailblazing women that are heading up organizations and businesses in our community. As a leading organization in Ann Arbor commercial real estate and Ann Arbor office space, we have the opportunity to be a small part of the growth and health of many local organizations – and it's particularly exciting to see these thriving, women-led organizations, considering that less than 20% of businesses in the United States are owned by women.
August 26 is Women's Equality Day – a celebration of the anniversary of the Nineteenth Amendment, which prohibits states and the federal government from denying the right to vote to citizens on the basis of sex. In the spirit of women's achievements and women's leadership, today we celebrate the female-led and female-owned organizations that we work with – a few of which are featured below. We hope you'll take a moment to learn about these organizations and the awe-inspiring women who lead them!
Alexandra O'Donnell: Community School of Ballet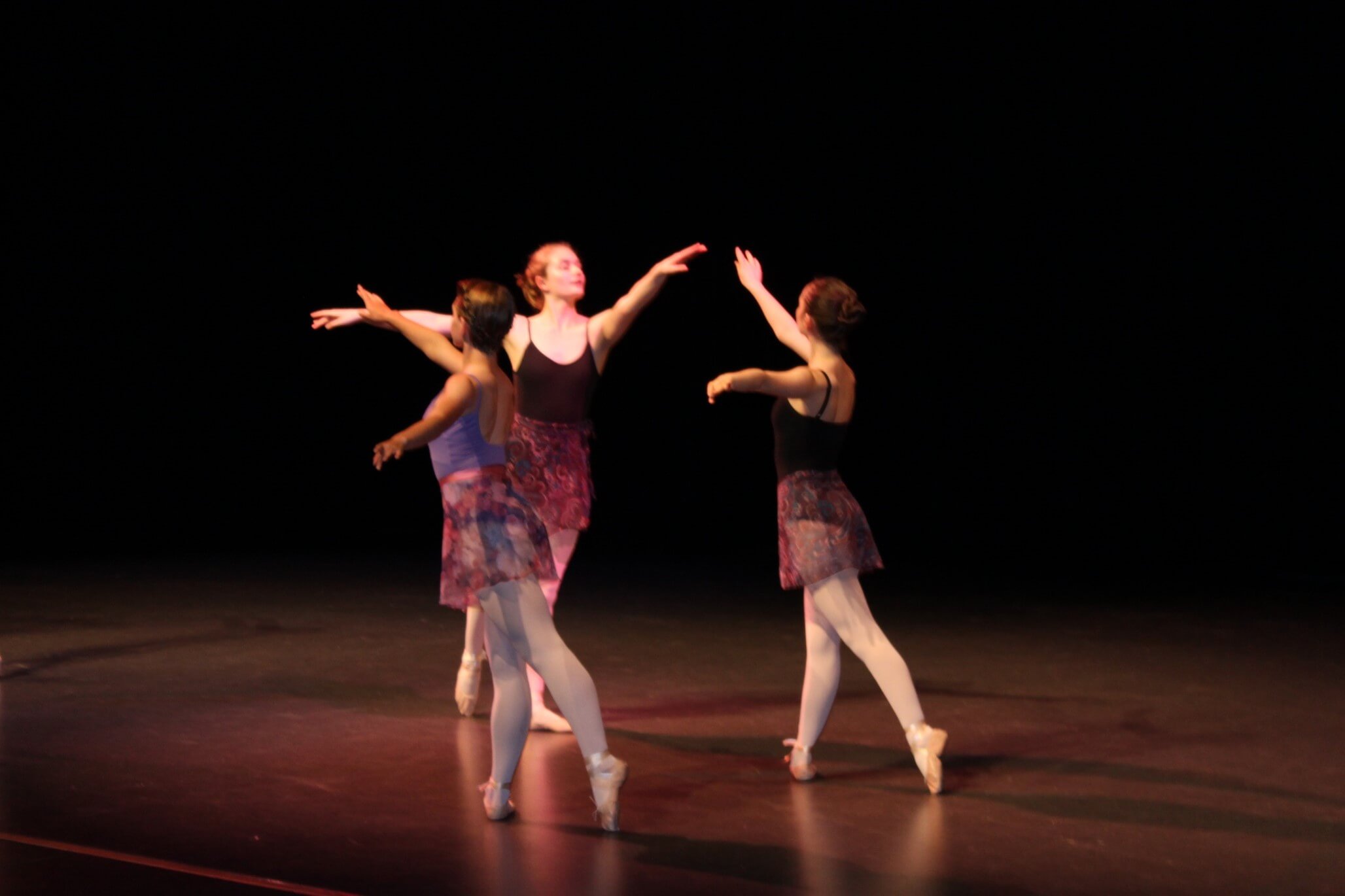 The Community School of Ballet (CSB) is a small but serious, family-owned ballet school. It was founded in 1979 by John and Camilla Chiapuris, ARAD PDTC. Their background included serious training in Paris and New York, and professional ballet careers in NYC, Europe and North Africa. Their daughter, Alexandra Chiapuris O'Donnell, began teaching at CSB in the 1990s after dancing with New York Theatre Ballet in NYC.  She taught alongside her parents for many years and upon their retirement has taken ownership of the school.
CSB's mission is to provide classical ballet training of the highest caliber to children and adults. They welcome students who want to learn, regardless of age (start at 4 or 94!), level or experience. Camilla and Alexandra are registered teachers of the Royal Academy of Dance (RAD), London, England. They are certified to train and enter students for the RAD Children's and Vocational Examinations. If you want to learn ballet, they want to teach you!
Alexandra says, "Historically, ballet (performance and education) is one of few careers in which women have been accepted and most prominent. During these current difficult times, I feel fortunate that ballet has remained important to enough people to allow us to continue to teach and grow."
Mickey Swortzel: New Eagle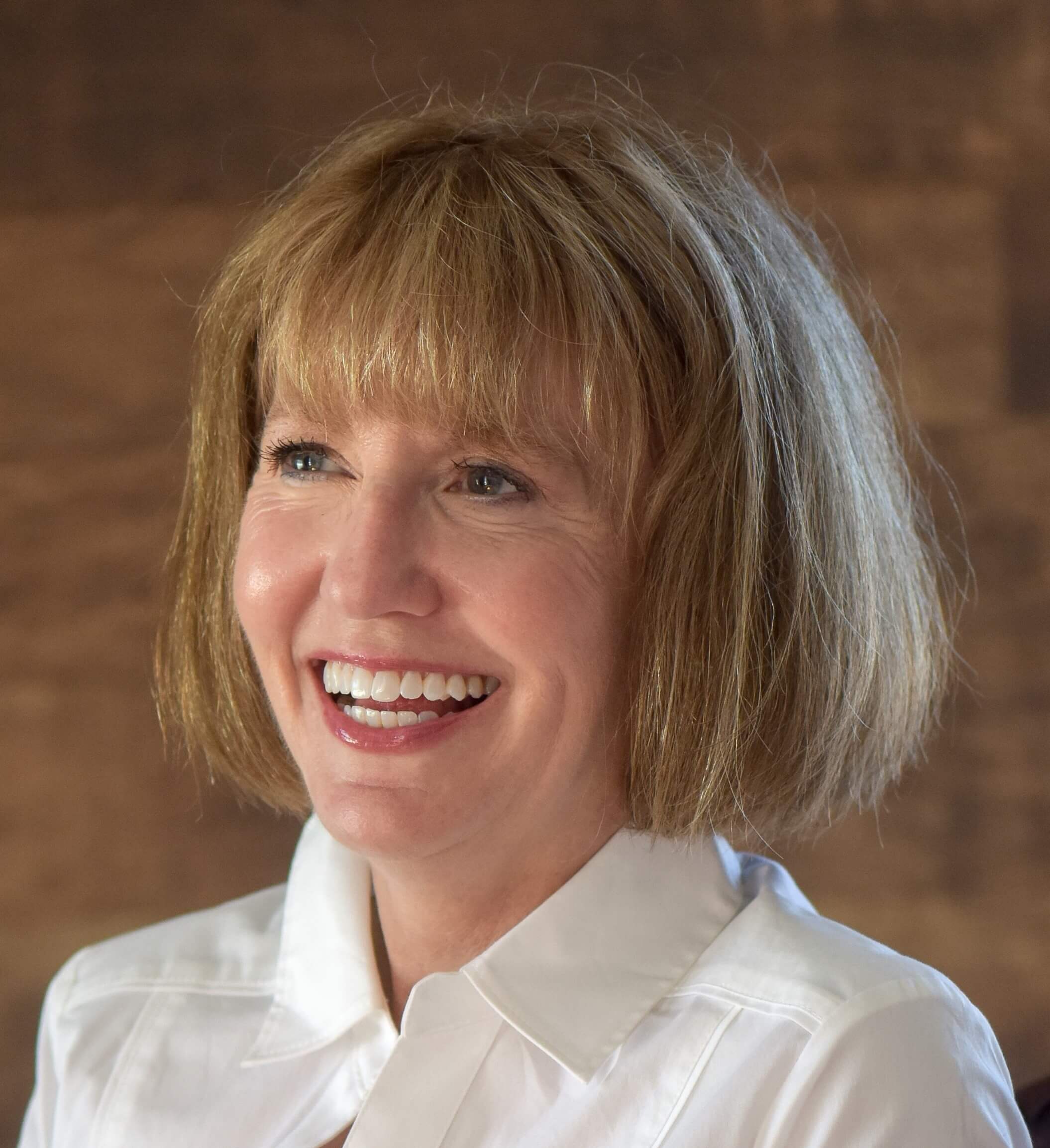 New Eagle specializes in mechatronic control systems — the electronic brains that drive mechanical systems. Many of the companies that New Eagle partners with are developing electric or autonomous vehicles. Some companies ask New Eagle to design and build systems from start to finish, while others rely on the company for expert engineering support. New Eagle's Raptor software tools enable customers to develop custom control system software on off-the-shelf hardware in a fraction of the time typically required.
Mickey Swortzel is CFO and co-founder of New Eagle. She brings a background in finance, human resources, and marketing from startups and corporate environments. Mickey is responsible for recruiting New Eagle's talent, an important job at New Eagle since the company has approximately doubled in full time employees in the past few years. Last year, Mickey was listed among the Top 50 Women 2 Watch in 2020 by the Women Presidents' Organization, a list that honors the women leading fast-growing businesses around the world.
Emma Hess: BYOC Co.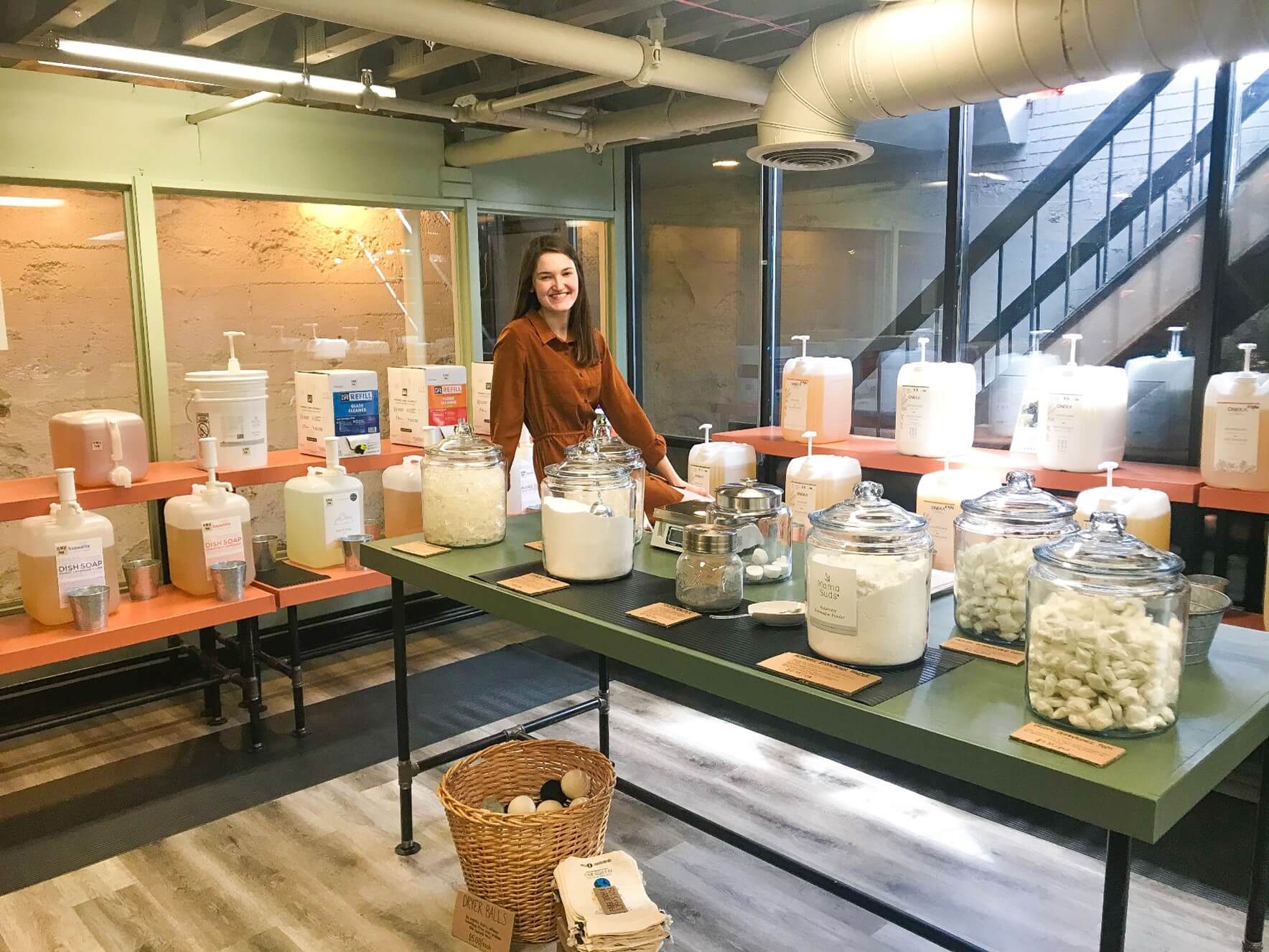 BYOC Co. and its founder, Emma Hess, are focused on helping people make small (or big!) changes to their consumption habits in order to become more sustainable. They do this by providing eco-friendly, natural home and household and personal care products that are sold by weight and transported in containers brought in by the buyer. Popular products include shampoo and conditioner bars, dish soap, and laundry detergent. You can visit the store at the Liberty Square building in downtown Ann Arbor – near popular spots like Afternoon Delight and Kanbu Sushi Downtown.
Emma says, "While many of our followers have only come to know us since our brick and mortar location opened this past April, BYOC Co. started out over a year ago running pop up shops at small businesses in Southeast Michigan. A large majority of those small business owners who graciously offered up their space for us to share our concept were women. They laid the groundwork for how I wanted to run my own shop one day. If not for them, I would have never known if this whole bring your own container idea was going to work out. Those women have since become great friends and trusted advisors, something I still pinch myself about. I'll continue to find every excuse to stock, collaborate, and work with women-owned businesses while I live this little dream of mine out."
While celebrating Women's Equality Day as an important milestone in history, we also want to acknowledge the unequal measure in which women of different races and backgrounds were afforded the right to vote throughout the past hundred years in this country – and the ongoing struggle for equality that women in the United States still face. To check your voter registration status, click HERE. We encourage every eligible voter to exercise this important right.
To learn more about the Oxford Diversity & Inclusion Council, click HERE.