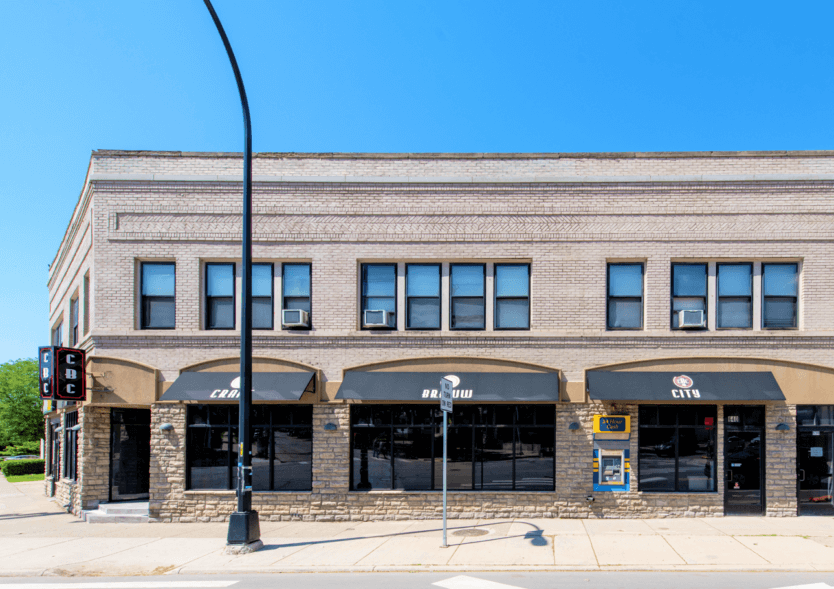 Downtown Restaurant Space Available
Oxford is pleased to share that there's a new downtown Ann Arbor restaurant space available for lease, on highly-trafficked Packard Street. This location, with a lovely brick exterior, is located in a prime area for Ann Arbor commercial real estate.
This unit at 640 Packard sees a tremendous amount of pedestrian traffic. It's ideally situated near the University of Michigan central campus, many of U-M's athletic facilities, and a plethora of housing. A food service business located in this piece of Ann Arbor commercial real estate would be highly visible – there's excellent signage – and conveniently located for clientele and potential staff.
Many types of food service operations could thrive in this location. We can envision a popular brewery or distillery here with pub-style food for casual lunches and dinners, or a fresh and healthy concept with smoothies and other transportable eats for students on the move. A commissary kitchen with some grab 'n go options could also do very well in this space. Our community is known for its fantastic food scene, and this location is an outstanding opportunity to snatch up some prime Ann Arbor commercial real estate for your restaurant or foodservice organization.
Other nearby restaurants' success speak to the fantastic potential of this space. Just steps from 640 Packard, you'll find staples like Jimmy John's, Domino's Pizza, Baba Dari Mediterranean Grill, and Subway.
Interested in looking at the space or learning more? Give Karen O'Neil a call at koneil@oxfordcompanies.com, or fill out a quick form HERE.