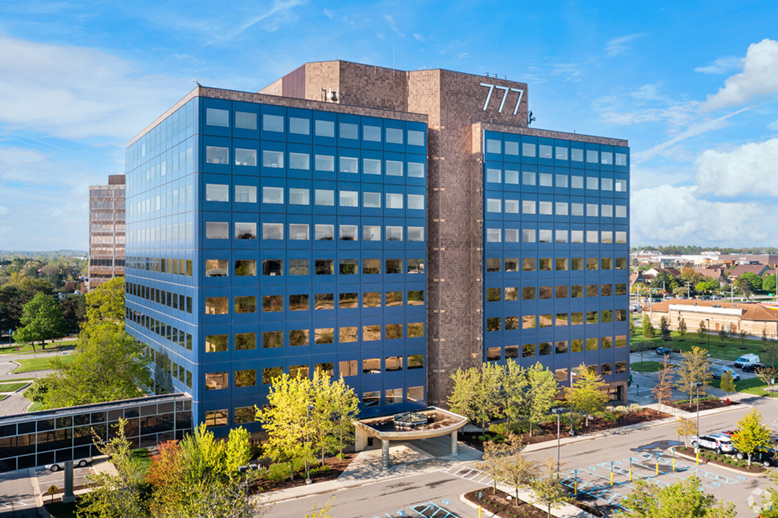 Elevate Your Business at the Iconic 777 Building in Ann Arbor
Ann Arbor is renowned for not only its world-class university, but also its thriving economy. Standing at the epicenter of Ann Arbor's business ecosystem is 777 E. Eisenhower Pkwy, or simply "The 777 Building."
Great Ann Arbor Location and Accessibility
Strategically positioned on the corner of State Street and Eisenhower Parkway, The 777 Building enjoys seamless accessibility to various parts of the city and nearby highways. Its prime location ensures ease of commute for employees and clients alike.
In addition, the 777 building is conveniently surrounded by an array of amenities, offering professionals a seamless work-life balance. From restaurants and cafes to shops and leisure spots, everything you need is easily within walking distance.
Overview of the 777 Building
777 boasts a striking architectural design that is sure to leave a lasting impression. Its unique and iconic features set it apart from the surrounding environment, making it an extraordinary choice for businesses seeking a standout corporate identity. The building is thoughtfully laid out, offering versatile office spaces that cater to businesses of all sizes.
This landmark Southside Ann Arbor building was constructed in 1973 and was originally intended as a regional office for Bechtel, a construction and civil engineering company. It has exchanged ownership several times throughout its history but had not had local ownership until Oxford Companies purchased the property in 2018. Since then, the building has seen significant investment and a nearly threefold increase in occupancy.
Office Spaces and Building Amenities
Within 777, a diverse range of businesses and organizations flourish. From financial institutions to healthcare providers and innovative startups, this hub of excellence houses some of Ann Arbor's most successful enterprises.
The building's office spaces vary in size and configuration, ensuring that each tenant can find their perfect fit. On top of that, amenities such as Kanbu Sushi and Sweetwaters Coffee adds a delightful touch to the workday experience, elevating employee satisfaction.
Commercial Environment
Surrounded by a thriving commercial landscape, 777 is a vibrant hub for businesses to grow and prosper. The neighboring establishments contribute to a bustling atmosphere, attracting clients and customers from diverse industries. This synergy fosters collaborative opportunities and creates a conducive environment for mutual growth.
Real Estate Appeal
The commercial office building at 777 E. Eisenhower Parkway presents an attractive prospect for companies seeking office spaces in Ann Arbor. Defined as 'Class A', this building sets itself apart as a high-end establishment, offering sophisticated offices and premium amenities.
Managed with utmost care by Oxford Companies Property Management, tenants can rest assured that their workspace is in capable hands. With its unique selling points and advantages, the center continues to welcome successful businesses, shaping inspiring success stories for its occupants.
Current tenants include:
Northwestern Mutual
Michigan Medicine
Four Financial Management
Provizr
Bank of America
UAW Retiree Medical Benefits Trust
Merrill Lynch
ZVM Law
Wells Fargo
SafeSend
Community Impact
The 777 Building plays a significant role in the local Ann Arbor community, fostering connections and hosting initiatives that bring people together. It contributes to the local economy and job market, offering opportunities for both businesses and professionals to thrive.
"I see 777 and Ann Arbor's Southside in general as a fantastic opportunity for U-M's specialty doctors and practices to relocate to. 777 already houses some of Michigan Medicine's administrative roles, but there's still ample opportunity to relieve congestion around the hospital's campus and surrounding areas." – Ryan Stengel, Commercial Property Manager
Future Prospects of The 777 Building
As a forward-thinking establishment, 777 embraces ongoing development and potential expansions. It strives to maintain its status as a thriving hub for businesses, offering even more opportunities for growth and success.
With its unique qualities and significant impact on the local business community, The 777 Building stands tall as an ideal destination for your business or organization. Experience the essence of success in a prime Ann Arbor location and elevate your enterprise to new heights at this iconic office complex. Explore our offerings and join the thriving community at 777 today.
View property details, photos, and availability for 777 E. Eisenhower Parkway here.