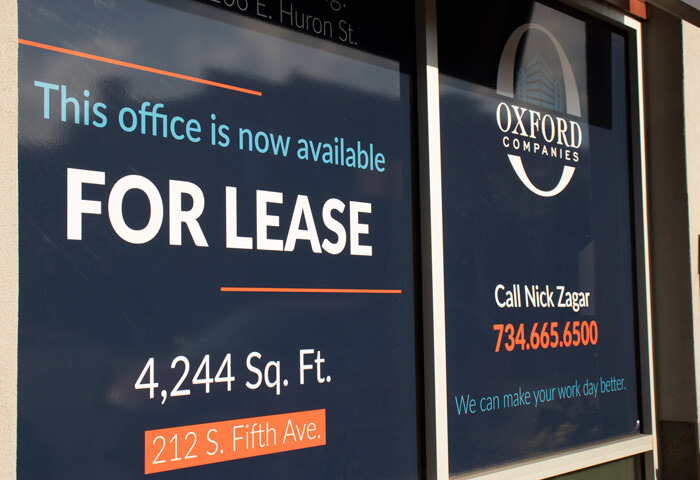 6 Tips for Expanding your Business into a Second Location
Opening a second business location is an exciting—and challenging prospect.
You're thinking of opening a new location for your business. Good news: you're not starting from scratch this time. Bad news: this time, you'll have twice the logistics to manage.
Expanding to a new location is an exciting time for many businesses, but in order to prepare, organizations have to account for many factors. From the logistics of increasing your geographical footprint, to maintaining your brand, to the difficulty of managing a new location, here are some of the top considerations businesses should take into account before the big move.
1. Assess your current cash flow.
Opening a second location in the hopes that it will save a floundering business is almost always a bad idea. Your current business should be on firm financial footing before you consider an expansion.
That said, even businesses with a good income can sometimes move too quickly. A sudden burst of business might cause a company to take on new employees, only to have to make staff cuts after a few months when the business slows down. Similarly, a sudden flood of cash could help finance a new office location, only to dry up a few months after you're moved in.
2. Consider alternatives.
For some businesses, opening a new location feels less like an opportunity and more like a necessity. Their current offices are full, the commute for some of their employees is becoming untenable, and a second office would give them some breathing room while also reducing the daily drive.
However, even under these circumstances, there are some alternatives to opening a second office. For instance, you might be better served by moving to a larger, more central location nearby. This can be helpful for downtown businesses, where office space can be tight and the stop and go of city traffic more frustrating. A move to the edge of town offers more space, and since driving time will be spent more proportionally on highways, it's likely to be less frustrating.
3. Factor in extra expenditures.
Opening a new location almost always costs more than you anticipate. There's the added overhead of a second lease, new office equipment to buy, a second utility bill, and more employees to hire and train. All these are significant expenses, and this isn't even an exhaustive list.
What this means is that, no matter how much you think your move will cost, it will probably involve more resources than you think. Giving your budget a healthy amount of padding will help you navigate these costs without running into serious cash flow problems.
4. Decide whether you will create something new, or replicate what you have.
Will your new location be a copy of your current space? Same duties, same services, same structure? Or are you dividing your location according to function, with a new focus on different products or services?
Many new businesses treat second locations as a duplication of the first, but innovating with your second spot allows you to explore new solutions and new service offerings. As a local example, when Zingerman's in downtown Ann Arbor decided to open a new location, they used the opportunity to create their Roadhouse rather than a second deli. As a result, their second location doesn't compete with their first and attracts a different kind of customer in the process.
5. Be ready to delegate.
You can't be in two places at once. While you may split your time between the two offices, you will need reliable partners to run the other locations when you're not there. And, with a growing company, you'll find your time doesn't go as far as it used to, meaning you'll have to delegate even more of your usual tasks to keep projects from slipping through the cracks.
It's hard for many business owners to let go of their responsibilities and trust others with their job. Some find it easier to have someone run the second location independently. But even if you do go this route, you will need to set aside time to train new employees to ensure the second location runs as effectively as the first.
6. Seek legal advice.
Depending on the state you're in—or if you plan to expand into another state—you may need to change the structure and classification of your business. For instance, while some states allow businesses with multiple locations to use the same EIN, others might require you to register your business as a corporation.
Similarly, working with a broker as you expand your business can help you when the time comes to negotiate the contract on your new lease. They can also help you understand the financial implications of your move, and reduce the unexpected expenses that arise along the way.
Expanding your business opens new opportunities—if you're able to take advantage of them.
Moving into a new location always brings new challenges and new rewards. You want to make the most of these opportunities, but you won't be able to if you're struggling to sustain both offices. Finding a location that works for your expansion—both physically and financially—is a difficult task. All the more so if you're handling the search yourself.
If you are interested in opening a second (or third, or fourth!) location in the Ann Arbor area, we can work with your organization as you search for your new space. Our brokers can work within your financial constraints to find a spot ideally suited for your growing organization. Contact us to get started with commercial real estate property management.