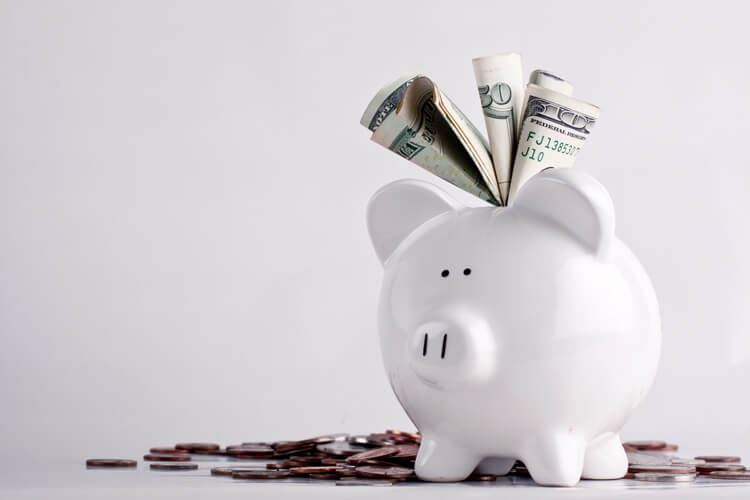 Four Ways Ann Arbor Facilitates Tech Boom Investors
Ann Arbor is positioning itself as a Midwest tech hub. That's good news for investors.
When most investors think about the tech boom, they look to the coasts—meaning east and west. However, if Ann Arbor is any indication of what Michigan has to offer, perhaps they should add the Midwest to their list.
While the Midwest isn't known for its burgeoning tech culture, Ann Arbor has succeeded in attracting and retaining dozens of tech startups with more on the way. The many benefits of locating a tech business in Ann Arbor has helped startups thrive and convinced investors that the Midwest is a viable region for the tech industry to flourish.
Of course, the many tech boom investors who have put their resources behind Ann Arbor's startups know this already. According to Michigan Venture Capital Association's 2017 Research Report, Michigan currently has 141 venture-backed startups, which is up 48% in the last five years. Furthermore, 40% of those startups are in the IT sector.
Those are some impressive numbers, but they don't explain which factors contribute to the tech boom in Ann Arbor. For investors wondering what ingredients combine to make Ann Arbor's secret sauce, here's our take on our area's recent tech success.
1. Startup-friendly business spaces keep costs low.
In their early stages, many startups operate on a shoe-string budget, meaning that every cost counts. Of the significant overhead expenses for new startups, rent for office spaces is among the highest.
Fortunately, Ann Arbor is home to several co-working spaces, some of which—like Cahoots, and Tech Brewery—directly target the startup community. Some of the key benefits they offer startups beyond the low-cost space are the networking opportunities with other up-and-coming startups and potential investors, and the increased visibility these opportunities provide.
And once businesses are ready to grow into a new space, Ann Arbor's network of commercial real estate brokers are well-versed in the needs of growing tech companies. That's why so many Ann Arbor-based businesses choose to stay here, rather than moving their businesses to the coast.
2. The University of Michigan feeds the talent pool.
U of M has a long history of academic excellence, particularly in its business school and in the fields of engineering, medicine, and technology. However, academic success does not always translate to a business boom. There are many small college towns across the country, but very few would be considered tech hubs.
In the past, this was true of Ann Arbor as well. Many graduates left the state seeking jobs in larger cities with reputations as booming tech centers. But the new growth of businesses in Ann Arbor has slowed the brain drain and encouraged many students to stay in the area.
The University doesn't just attract students; it also fuels innovation and research. And as the host to high-profile speakers and conferences, it brings awareness to the community to those who live outside it. So, technology leaders who know about the University of Michigan's pioneering work in the IT field come to take part of Ann Arbor's burgeoning tech community, building confidence in future growth.
3. Large tech anchor companies keep the tech boom local.
By far, Google is the tech giant with the best name recognition in Ann Arbor. With over 450 employees in their Ann Arbor offices, Google not only headlines the roster of technology businesses but helps provide the local tech jobs that keep talent in the area.
That said, Google isn't the only major tech company in the area. Duo Security, a B2B business specializing in two-factor authentication, is one of Ann Arbor's born-and-bread startups. Originating as a venture-backed startup, Duo was recently valued at over $1 billion and employs over 350 people in Ann Arbor.
Meanwhile, Llamasoft, another venture-backed startup, has grown to over 500 employees with more hiring in the future. Large tech businesses mean bring skilled workers to the area, many of whom stay to join other tech startups.
4. Success breeds success.
Of course, a general trend of tech startups thriving in the Ann Arbor area doesn't mean that every business will succeed. But it does show that Ann Arbor is a healthy, thriving hub for new tech businesses. And the more those businesses grow, the more capital they bring to the area allowing other businesses to thrive.
It's the classic "rising tide lifts all boats" scenario. An investor who takes a gamble on a startup that fails has fewer resources to put toward new investments. But when an investment pays off, it can free up enough capital to invest in another startup—and so on and so forth.
In Ann Arbor, tech investors have good company.
Ann Arbor has been able to attract a wealth of talent in recent years, all of which has paid off in the success of local businesses. This should give investors confidence in the viability of Ann Arbor as a place of continued innovation in the tech field.
And for growing Ann Arbor tech businesses looking for ways to expand their current office space, talk with us. We can work with you to design a modern office space that will meet all the technical demands of your business.