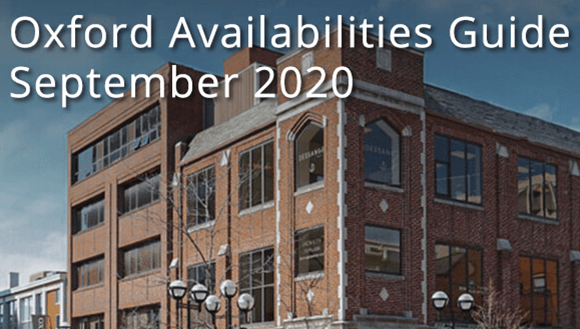 Get Ready! It's the September Availabilities Guide from Oxford.
The comprehensive, downloadable Oxford Availabilities Guide is updated for September!
From downtown Ann Arbor to the Southside of town, this new availabilities guide is updated with the latest commercial rental spaces. You'll find units ideal for social distancing, buildings with private parking and dedicated restrooms, and prime locations throughout the Ann Arbor coworking space.
Click HERE to view the guide and give us a call to schedule a tour: 734.665.6500.