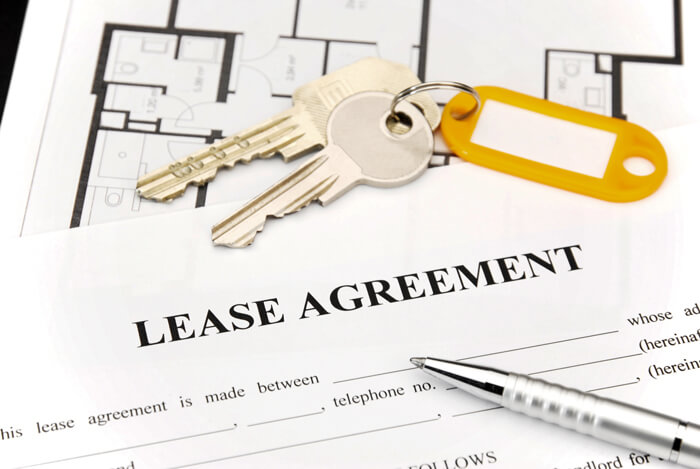 A Guide to Helping First-Time Office Renters Make Good Decisions
Providing great customer service to a first-time office renter.
For new businesses, renting their first Ann Arbor office space is a huge decision. As one of the largest operating costs of a business, signing up for a lease that is too large, or in the wrong location, or full of hidden expenses can make or break a young company. Working with a trusted commercial real estate property management broker can help first-time office renters feel more confident in their choices, but it takes a lot of work on the part of the broker to allay their greatest fears.
However, if you can help a new client find the perfect business office rental space, you not only help them succeed, you gain a devoted new client. After all, putting your client first will pay off in the long run far more than guiding them into an expensive rent they can't afford. But to help them find the best Ann Arbor office space, you need to begin by walking them through their options. Here's where to start.
Stay on budget and explain hidden costs.
Most new businesses know exactly what they can afford to spend on rent each month. Pushing a client to spend more than they planned will only leave them feeling resentful and anxious.
However, first-time renters also need to understand the other expenses which are not part of the rent. A new business may not be aware that they will be responsible for common-area maintenance fees, or utility costs, or phone lines. Explain the hidden costs so that they don't end up assuming more financial responsibility than they can handle.
Take the time to listen to the business owner.
Someone looking for their first office space Ann Arbor is also forming their first impression of your professional services. Instead of rushing the transaction, pay attention to their concerns.
Whether they want a modern lobby, or access to green space, or special accommodations for adults with mobility impairments, take the time to understand their unique needs. Follow-through by delivering what the client wants in a timely way, and you'll have one satisfied customer.
Advocate for a fair and clear lease.
If the landlord says he is willing to cover any portion of the maintenance fees, offer free wireless internet, or give any other financial incentive, make sure that his commitment is clearly outlined in the lease. Also, advise the renter of any one-sided lease provisions.
Some rental agreements say the landlord has the right to pass on costs for property tax increases, building repairs, or higher insurance premiums. Your client will be relying on your expertise to explain and negotiate these lease provisions. This is why most businesses want to work with a commercial real estate property management broker who can advocate on their behalf.
Discuss the assignment clause.
Does your first-time business office space renter understand the assignment clause? It's obvious why landlords are reluctant to agree to flexible assignment clauses since the original tenant can escape any legal obligation for the space.
Still, sometimes startups don't realize that the terms of the assignment clause mean that a change in more than 50% of the company's stock ownership will be prohibited without the landlord's prior approval. Many startup companies undergo major mergers, reorganizations, or share ownership changes. It's important that they don't inadvertently trigger the assignment clause.
Don't grow the business space before the business grows.
The sobering reality is that 50% of small business don't survive their second year. This means that even if the business has a five-year expansion plan, it's better to rent for the office's current needs.
The space should have some room to grow so that renewing the lease is a viable option if things go well, but it shouldn't have lots of extra square footage. The renter assumes less risk and it's easier to stay on budget, bringing everyone peace of mind. Keep things from feeling too cramped by helping your client find a flexible, multipurpose workspace that can be reorganized to accommodate changing needs.
Consider a short-term lease.
We are happier than anyone when a business succeeds and outgrows their original space. Flourishing small businesses are the backbone of the economy. It's important that new businesses know that their lease agreement won't hold them back as they expand, making short-term leases a potential smart choice for first-time office renters.
Many new clients can benefit from a one or two-year lease with a renewal option. Then if the business grows, the tenant can move without worrying about breaking the lease.
Always pack a parachute.
A first-time renter needs to know what to do in case they need to make an early exit. The best thing you can do as a commercial real estate management broker is negotiate a lease in their favor so that the client has options. Then be sure the client understands their responsibilities, like, for instance, how much notice they have to give before terminating a lease.
The client should also be confident that in the worst-case scenario you will do everything you can to help them move on. Whether that's finding another tenant to assume the lease obligations or dealing with legal challenges, your guarantee gives first-time office renters confidence.
Treat the client like you would want to be treated
When your customers are satisfied, you won't suffer from the woes that beset other real-estate companies: late payments, lawsuits, and staff turnover. A first-time office renter should feel confident about their decision to lease a space because it's one that your company backs.
Everyone in town knows when a commercial real estate management company conducts its business with integrity. This means being accountable, engaged, and proactive, and treating clients as friends. And, when people know that you're the best, they are willing to pay a premium for the peace of mind that comes from hiring you. Treat your clients well, and you'll be in the business of opening doors for a long time.
Contact Oxford today and see firsthand how our more than 20 years experience in Ann Arbor commercial real estate property management can help any renter make the right decision.