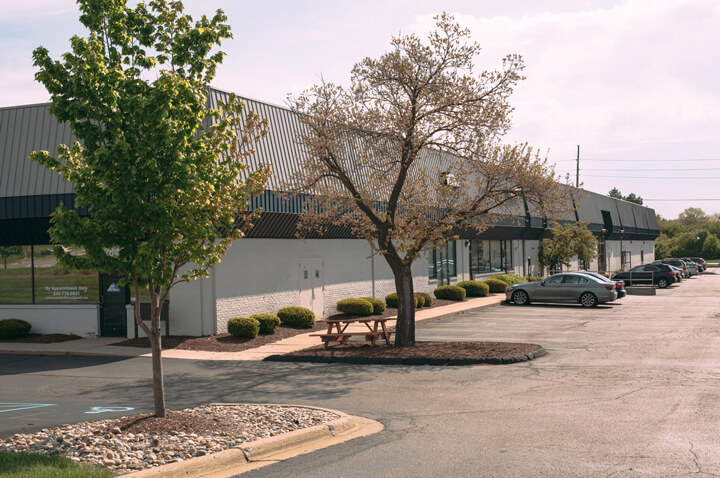 Micro-Tech Endoscopy USA Moves to Boardwalk Commerce Center
Oxford Companies has brought on a high-tech medical tenant to the Boardwalk Commerce Center on Ann Arbor's south side. The tenant, Micro-Tech Endoscopy USA supplies GI endoscopy medical devices to US outpatient surgery centers.
Micro-Tech's products are manufactured at their parent company HQ in Nanjing, China. The parent company was established in 2000 and has a global presence with subsidiaries in Europe and the U.S. The U.S. subsidiary was established in Ann Arbor in 2015.
Nick Zagar, Oxford's Director of Commercial Leasing represented both the tenant and the landlord. The on-boarding of Micro-Tech USA occupies the Boardwalk facility's former 1-on-1 gym, and will house approximately 12 employees.
"Oxford conceived the idea to convert the Boardwalk space into something that would accommodate a medical device company," says Ron Perry, Executive Vice President of Micro-Tech. "This is something I never would have imagined from a real estate company, and was greatly appreciative given the limited number of facilities that fit our criteria. We're getting something tailor-made. The entire Oxford property team continues to surpass our expectations with excellent service on the build-out and transition to our new home."
Oxford Design/ Build, our integrated construction team, will be performing Micro-Tech USA's buildout within the 15,000-square foot space. Targeted completion date is April 1st.
Contact us to learn more about our commercial real estate management brokerage and construction services.