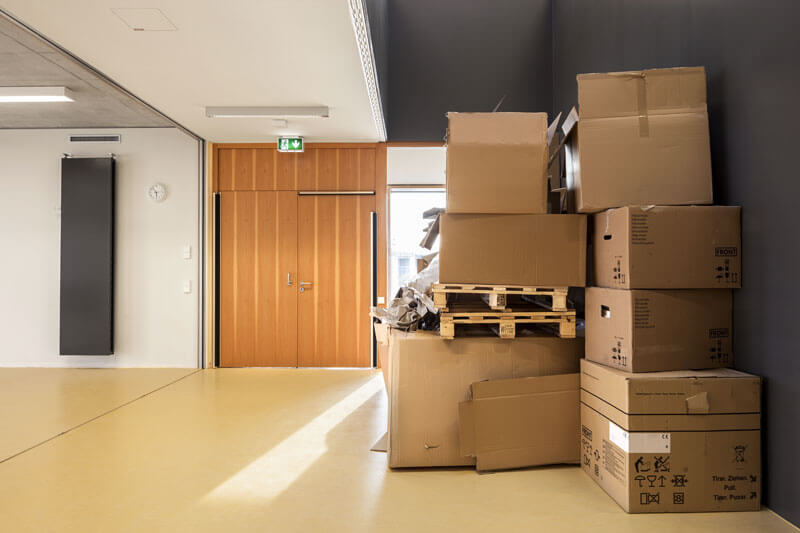 4 Reasons You Should Move Your Tech Startup to Ann Arbor
Here's why you should become a part of Ann Arbor's burgeoning tech hub.
Startups—entrepreneurial venture companies created to address emerging market demands—are an important and growing part of the American economy. Hardly a day goes by without a news story about another quirky startup building a strong and stable consumer base seemingly against all odds and finding a commercial rental property.
However, many startups rely on a network of investors, skilled labor, and other local businesses to thrive. This means that location is key for startups, even more so than for other companies. For tech startups looking for a place to thrive, we believe Ann Arbor is one of the best choices they could make for commercial real estate. Here's why.
1. Be near the University of Michigan.
Ann Arbor is best known as the host town of the University of Michigan, an internationally recognized institution with prestigious departments in IT and engineering, among others. This means that, each year, U of M graduates another class of highly-skilled students hungry for exciting job opportunities. For tech startups interested who want to hire from a qualified talent pool, Ann Arbor comes with a built-in talent magnet.
The University of Michigan has more to offer than promising new hires, however. U of M is a draw for famous speakers throughout the year. It's also an ideal location for other businesses to host conferences and networking events.
2. Benefit from SPARK Ann Arbor.
SPARK is a local nonprofit whose mission is advancing the local Michigan economy through the promotion of high-tech companies and innovative businesses. While many tech startups get a funding boost from SPARK, those that don't can still benefit from the resources they provide. This includes mentorship and practical advice from experienced professionals.
SPARK also offers boot camps and meetups for businesses interested in locating or expanding to the Ann Arbor area. These events provide an important opportunity for new businesses to meet and network with each other.
3. Network with other businesses.
Ann Arbor made headlines recently when tech startup Duo Security raised a record-setting amount of venture capital. However, Duo is just one of a number of successful tech startups in the area. With 49 out of 141 of Michigan's venture-backed startups in the area, Ann Arbor has shown itself to be fertile ground for new businesses time and time again. And it's not just small businesses that choose to move here: Ann Arbor also hosts one of Google's campuses.
Starting your startup in company with other startups comes with many advantages. Not only do they contribute to the economic health of the region, knowing other startups helps businesses make the connections they need to succeed. The prevalence of startups in the area gives new businesses plenty of opportunity to learn from other business owners, find out where to meet investors, and become a part of the community.
4. Take advantage of an attractive location.
Finally, Ann Arbor offers a quality of live that is hard to beat. With small town charm and big city amenities, Ann Arbor is an attractive place for employees to live. Families benefit from top school districts, museums, and youth sports programs. The Ann Arbor Art Fair, Restaurant Week, and the Summer Festival offer plenty of things to do. And given the proximity of Detroit, music fans can expect most of their favorite acts to tour nearby.
These may seem like side benefits of living in Ann Arbor, but they're important factors for attracting and retaining employees.
5. Innovation can happen anywhere. Why not Ann Arbor?
When most of us think of tech startups, we imagine west coast businesses in Silicon Valley, Portland, or Seattle. However, many startups have found success much closer to home. The resources most critical for their success—access to venture capital and a talented, qualified workforce—can be found in abundance in Ann Arbor.
Beyond this, Ann Arbor offers many of the benefits of a large city with few of the negative side effects. Businesses gain from proximity to large Detroit businesses, the high profile of the University of Michigan, and convenient access to Detroit Metro Airport. The lifestyle benefits of living near Ann Arbor include a vibrant downtown, a diverse culinary scene, local festivals and community events, high-quality schools, and accessible transportation options.
Commercial Rental Property
In short, Ann Arbor is one of the most attractive locations in the country for tech startups, as demonstrated by the numerous startups who have chosen us as their home. Why not make your home here, too? Contact Oxford Commercial to start your commercial property search.