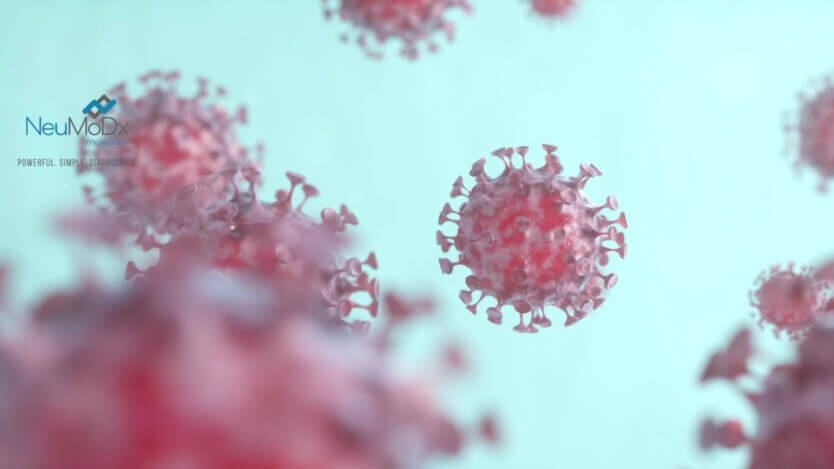 NeuMoDx expands in Oxford Companies' Eisenhower Commerce Center; will triple production of COVID-19 tests in Ann Arbor's Southside
Ann Arbor's Eisenhower Commerce Center is Growing!
Oxford Companies is pleased to announce that NeuMoDx Molecular, Inc. will expand within the Eisenhower Commerce Center to double its footprint in Ann Arbor's Southside. A tenant at 1250 Eisenhower Place since 2012, NeuMoDx delivers superior solutions for molecular diagnostic (MDx) testing in hospital and clinical laboratory settings. The company's expansion into 1100 E. Eisenhower Place brings its footprint to almost 75,000 square feet.  
Since the onset of the COVID-19 global health crisis, NeuMoDx has shifted its efforts to meet the changing demands of the molecular in vitro diagnostics industry. Historically, the company has focused on instruments and tests to deliver results in testing for blood-borne viruses such as HIV, Hepatitis B and Hepatitis C, as well as other infections including Group B strep, Chlamydia and Gonorrhea.  
When the spread of the coronavirus began to dominate the public health sphere, demand for COVID-19 testing skyrocketed. NeuMoDx has since shipped more than one million COVID-19 tests globally to hospital and clinical laboratories including those located in the United States, Europe, Middle East, Asia and Latin America. The company's expansion at Eisenhower Commerce Center will allow NeuMoDx to increase its production of COVID-19 tests by at least 300%.  
"NeuMoDx is thrilled with our expansion in Ann Arbor's Southside," said Chief Commercial Officer Daniel Harma. "Oxford Companies made the leasing process easy and enjoyable. With this huge increase in square footage, NeuMoDx will have the capacity to increase our production of much-needed testing supplies to hospitals and labs around the world. We wouldn't want to be anywhere else – Ann Arbor offers a skilled base of scientific and engineering talent." 
Oxford Companies CEO Jeff Hauptman agrees. "As a company that is deeply committed to the health and prosperity of the Ann Arbor community, we couldn't be prouder to work with NeuMoDx on their expansion. The work that they do is quite literally life-changing, and our small part in their global impact is an honor." 
Learn more about NeuMoDx at www.neumodx.com.com.