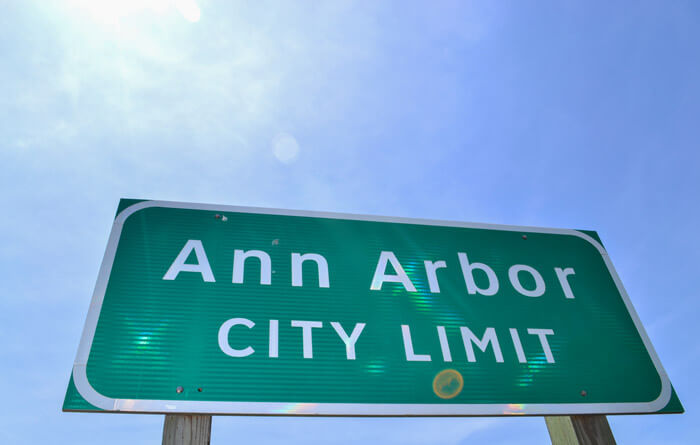 New Ann Arbor Businesses to Watch in 2019
Business is booming in our city. Here's a look at all that's new and thriving in 2019.
Every year brings several new businesses to the Ann Arbor area. Whether it's a restaurant venue opening up on Main Street, a keystone company expanding operations, or a fresh crop of startups budding to life, Ann Arbor seems set to continue its rise as a Michigan economic powerhouse. This year is no exception, which is why we've rounded up of some of the Ann Arbor businesses making headlines.
Top New Ann Arbor Restaurants
Ann Arbor has long boasted a food scene dynamic enough to rival cities several times its size. Here are just a few that have opened their doors in the past months.
Anna's House, E Eisenhower Pkwy
If you've been on the lookout for a new favorite brunch spot, Anna's House may be the just the place you've dreamed of. With a cozy atmosphere, a menu filled with comfort food classics, and a staff committed to delivering warm, friendly service, it's sure to win over a dedicated group of regulars for years to come.
Blue Llama Club, Main St.
Most restaurants and night clubs have to make a choice between being known for their food or their music. Blue Llama Club hopes to impress with both. Their venue not only hosts internationally-recognized jazz artists, but a small plate with recipes inspired by all-time jazz legends.
The Circ Bar, South 1st St.
Located in a building that was built in 1853 and used to house a brewery, The Circ Bar is currently making a name for itself with industrial chic décor and a menu that revels in new takes on old pub fare classics. It's also the right choice for anyone interested in some late-night karaoke.
Jim Brady's Ann Arbor location, Main St.
Jim Brady's has had a restaurant operating out of Detroit since 1954. But their new downtown location brings that oldies charm to Ann Arbor's Main Street. With three floors, each featuring a different design style, it combines a classic diner feel with a ritzy retro vibe that harkens back to its Detroit roots.
Loomi Cafe, Kerrytown
What began in a humble street cart has taken root in a small Kerrytown café. Loomi specializes in a fusion of global cooking styles which they refer to as "New American Ethnic Cuisine." With a tantalizing blend of flavors, they're already positioned to become an Ann Arbor favorite.
Naked Burrito, Carpenter Rd.
The premise behind Naked Burrito is simple: Everything you love about burritos, but without the tortilla wrap. Their menu features foods from a variety of cuisines, so whether you want to stick with the traditional Mexican fillings or branch out into five spice duck or cumin spiced lamb, the choice is yours.
Poke Poke, S State St.
Actually, deconstructed wrap food seems to be a trend these days. Poke Poke—Sushi Unrolled offers sushi bowls featuring fresh selections of ingredients in unique flavor combinations. With locations all over southeast Michigan, their newest opening near the Diag seems to be a sure hit with the student population.
Michigan Celebrates Small Businesses (MCSB) Awards Ann Arbor Innovators
Restaurants aren't the only hot businesses in Ann Arbor, even if they do grab the most headlines. Several businesses were also recently listed by MCSB as being among the top 50 Michigan businesses to watch in 2019. These include four that were sponsored by Spark, Ann Arbor.
AdAdapted
AdAdpated is a marketing platform that offers a new way for Consumer Packaged Goods (CPGs) companies to target clients on social media. It helps users create custom-designed ads that are easy to add to the app of their choice.
Genomenon
Gene-based research is one of the biggest fields in biotechnology right now, but many researches are hampered by difficulties in searching for disease-gene-variant relationships in scientific literature. Genomenon makes this search and discovery process more efficient with its specialized search engine.
Groundspeed Analytics
Specializing in data science and artificial intelligence, Groundspeed Analytics provides deep insights into unstructured information for commercial property and casualty insurance carriers, brokers and managing general agents. Groundspeed Analytics also won the SmartZone Best Small Business of the Year award.
Pyramid Consulting International
As a business consulting group, Pyramid Consulting International has worked with Fortune 500 companies and multinationals to develop and implement business strategies that help organizations succeed on a global scale.
SkySpecs
Driving by a team of robotics and aerospace engineers, SkySpecs works within the wind power industry to provide automated drones that can perform aerial inspections of wind turbines that are faster, safer, and more efficient than manual drone inspections.
Google Plans Expansion of Ann Arbor Offices
Since Google opened offices in downtown Ann Arbor in 2017, the influx of tech jobs in the area has further cemented Ann Arbor as a hotbed of innovation. Now it's planning a further expansion of its Michigan offices, investing $17 million in growing its office footprint in both Ann Arbor and Detroit.
According to a report from the Detroit Free Press, Google will be leasing an additional floor of its current Detroit headquarters, while also leasing an additional building in Ann Arbor, bringing its total office footprint in Michigan up to 260,000 square feet. Google also currently employs 600 people across the state, but the newest additions could grow that number by several hundred more.
New businesses in Ann Arbor bring jobs, new quality of life experiences, and new ideas.
The growth of business in Ann Arbor is full of positive news for everyone who lives and works in the area. With a growth in jobs bringing additional employment opportunities, new restaurants adding fresh takes on global cuisine, and a burst of startups contributing to the talent pool, there are few better places for businesses to be.