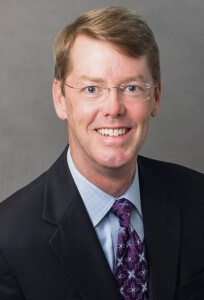 Oxford Welcomes New COO Rob VanRenterghem
Rob is responsible for managing the day-to-day operations for our portfolio of nearly 3M square feet and leading our team of fifty plus dynamic individuals in providing exceptional service and value to our clients.
Rob brings more than 20 years' professional experience to his position, having served in leadership roles at Dominos, Gordon Food Service, Kraft Foods and Steelcase Inc. He will oversee budgeting, long-term planning, business development, and divisional integration.
"Rob's significant experience in both building culture and product development will bring a fresh perspective and a unique capacity to ensure we continue to find new ways to drive improvement in operations," said Jeff Hauptman, company CEO. "Rob knows what it takes to run a big business but he's very comfortable and excited about digging deep into our small business and making sure that we have the foundation necessary to continue our strong growth expectations."