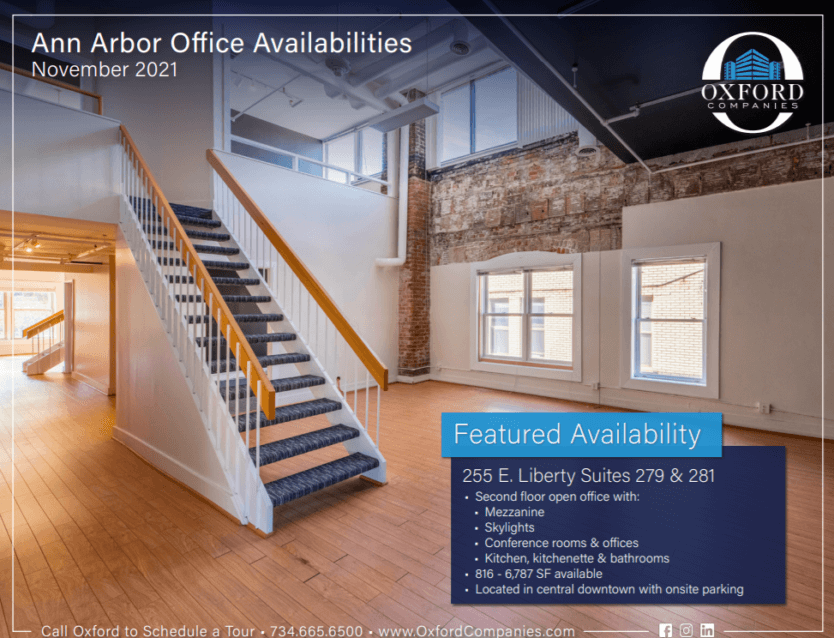 Oxford Companies' November 2021 Office Space Availabilities Guide
Oxford Companies' November 2021 Office Space Availabilities Guide
Oxford's most recent Availabilities Guide is here for the month of November, and we're delighted to share with you our options for best-of-the-best Ann Arbor office space.
Our featured Ann Arbor office space availability for November is at 255 E. Liberty, in vibrant downtown Ann Arbor's Liberty Square building. Check out this beautiful suite!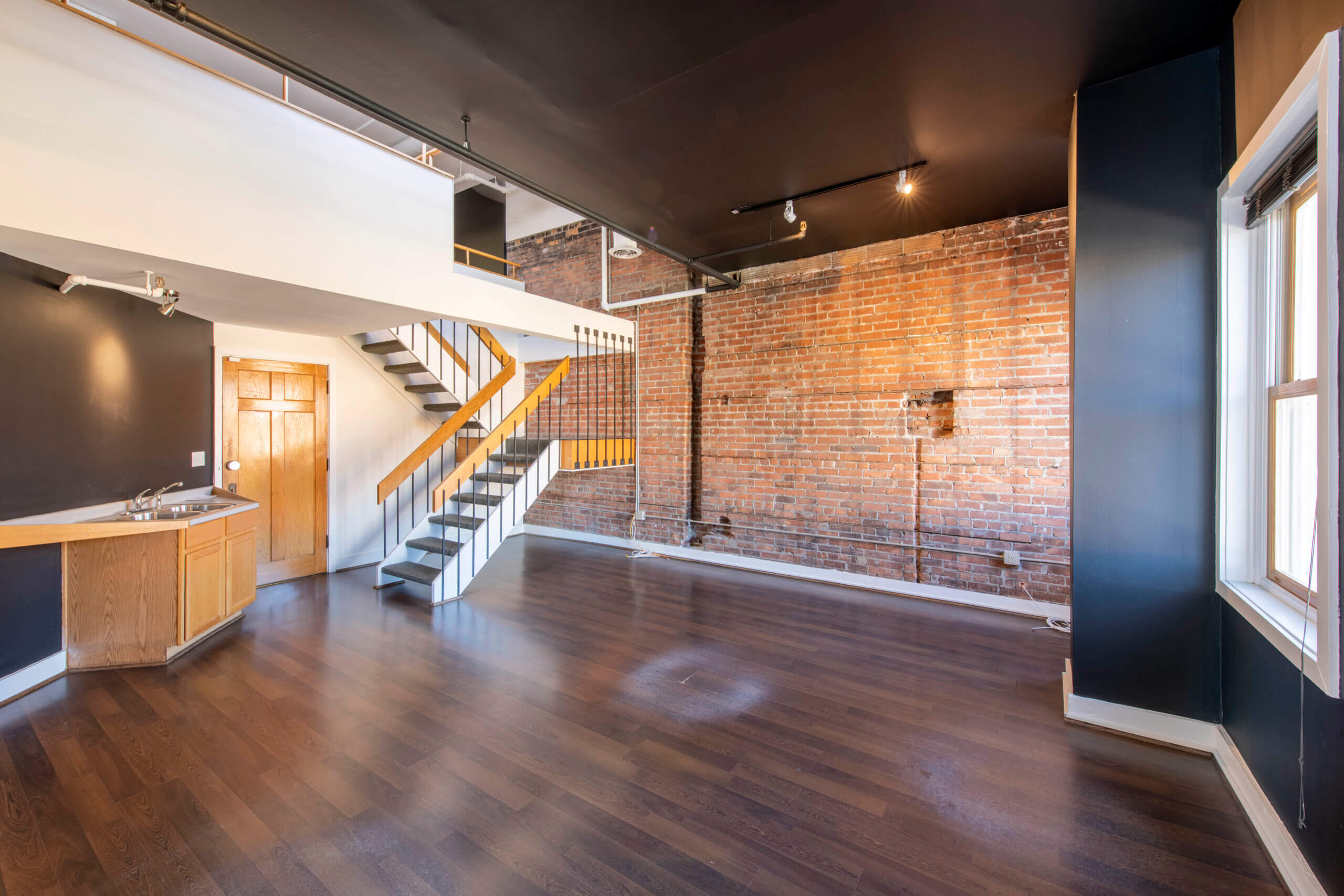 Other prominent Ann Arbor office space options include our "orange badge" offices, which are optimized for organizations focused on health and safety, with amenities like private entrances, dedicated restrooms, and space for physical distancing – as well as office locations throughout the Ann Arbor in neighborhoods like the Southside and the Street District, downtown.
Click HERE to see the entire guide of Ann Arbor office space availabilities.
For more information about leasing Ann Arbor commercial real estate, contact Karen O'Neil at 734-665-6500 or koneil@oxfordcompanies.com, or fill out a quick form HERE.