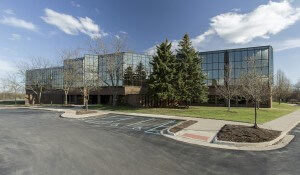 Oxford Acquires McMullen Portfolio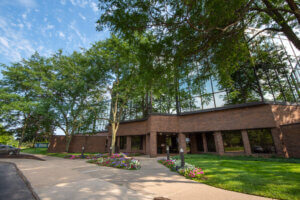 Valued at over $100,000,000, the purchase represents the largest private commercial property management transaction in the city's history. The properties, which include 22 buildings in 3 separate business parks: Atrium Office Center, Eisenhower Commerce Center, and Valley Ranch Business Park, now bring more than half of Ann Arbor's Briarwood office market into the Oxford portfolio.
The area is part of the south office market, the city's largest at 3.4 million square feet, and also includes buildings south of I-94. The landmark deal, a rarity for Ann Arbor, represents a significant opportunity for business development as well as continued community leadership and service to the region. The portfolio is 98% occupied by tenants such as the University of Michigan, St. Joe's, Nexient and Google.
"The Acquisition process was the longest and most complicated we have experienced," said Oxford CEO Jeff Hauptman. "We started analyzing the properties over a year ago. The size of the deal meant we had to find the right equity partner."
Hauptman eventually raised $22 million from 60 investors to close the transaction. While the dollar amount makes it a defining transaction for Ann Arbor, the fact that both the buyer and the seller are local makes it an important one for the city. "We think there is a huge opportunity to be a driver of the area's long-term growth, Hauptman continued. "A consolidation of ownership in south Ann Arbor will give us the ability to be a stronger leader in areas of transportation, land use, and place-making."
The McMullen Properties, developed by Tom McMullen over 40 years ago, epitomizes the lifelong commitment he has made to real estate development in the community. Oxford Commercial is well-positioned to build upon the McMullen tradition of great customer service, and is pleased to welcome new tenants and staff as we begin new found relationships.