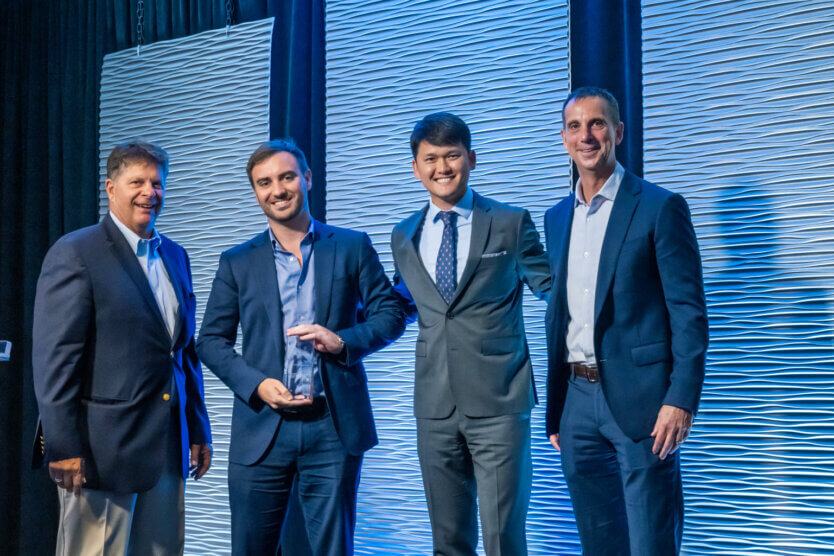 Oxford Companies Receives Ninth Ann Arbor SPARK FastTrack Award
Oxford Companies Receives Our Ninth Ann Arbor SPARK FastTrack Award
Oxford Companies, the largest Ann Arbor commercial real estate organization, is pleased to announce that on Friday, October 1 we received our ninth Ann Arbor SPARK FastTrack Award.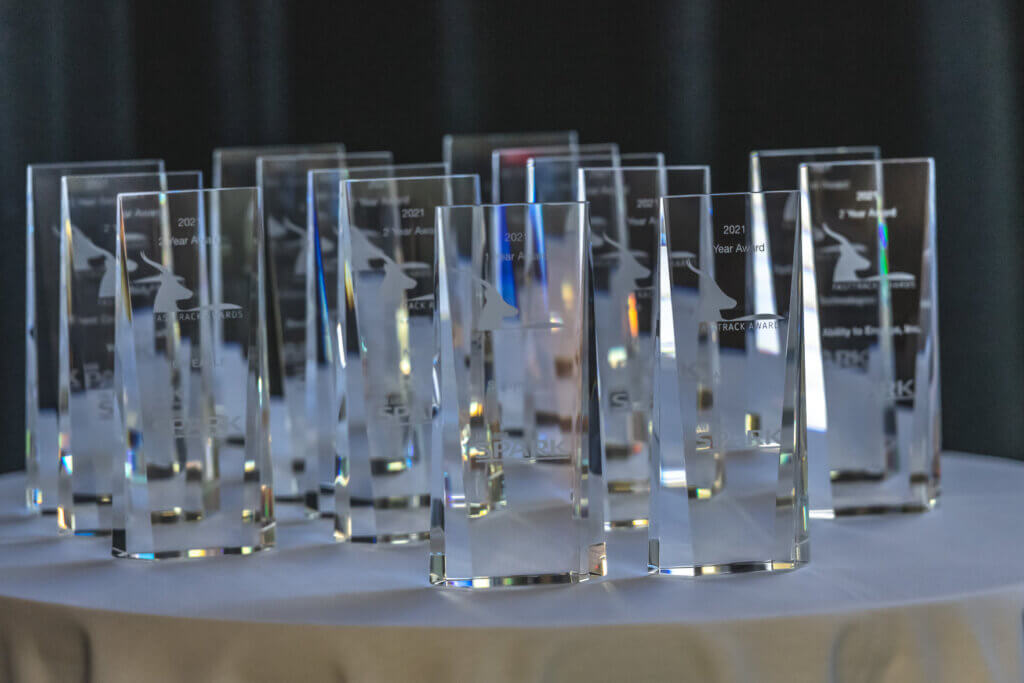 Presented at the kickoff event for the annual a2Tech360 festival, Ann Arbor SPARK's FastTrack Awards celebrate businesses in Washtenaw and Livingston counties that exhibit exemplary growth and resilience. Recipients demonstrated an average revenue growth of at least 20 percent each year since 2016. The awards were presented at an in-person event held at the University of Michigan Golf Course. The awards were live-streamed as part of a virtual celebration as well.
"FastTrack set the tone for a2Tech360 by celebrating and recognizing successful businesses in our community that have demonstrated remarkable resiliency and growth," said Paul Krutko, president and CEO of Ann Arbor SPARK. "We are thrilled to have offered this program both in-person and virtually this year and broadly share the stories of our winners. Congratulations again to this diverse group of FastTrack Awardees for their accomplishments and for representing the best of the best in our region."
Two industry leaders in Ann Arbor commercial real estate – Oxford's Director of Investments, Andrew Selinger, and Director of Asset Management, Wonwoo Lee – were present to accept the award.
Oxford Companies' success in Ann Arbor commercial real estate and property management is attributed to its continued focus on customer service and serving the Ann Arbor community. Over the past year, we've exceeded our goals for growth in campus and multifamily property management.  We've secured many long-term leases for large organizations, and we've supported our small business tenants throughout what was, for some, a challenging time. We know that our vibrant Ann Arbor community depends on all of us working together, and Oxford is committed to continued, sustainable, collaborative growth.
If Oxford can help your organization with Ann Arbor commercial real estate needs, we'd love to talk. Fill out a quick form HERE.