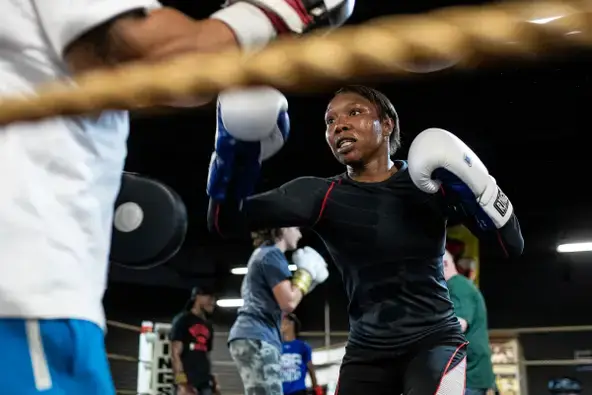 Oxford Supports Jasmine Hampton, Olympic Hopeful
This year, Oxford has been proud to support an Ann Arborite with big talent and big dreams – Jasmine Hampton, who is working toward an Olympic bid in the 119 pound class for USA Women's Boxing.
Jasmine is an eleven-time national National USA champion, and ranked the #1 boxer in the United States at 54kg (119 lb). This month, she's headed to Lubbock, Texas for the 2022 USA Boxing National Championship, and hopes to place in the top two to earn a spot on the USA Boxing high performance team and the next world tournament.
Reaching the Olympic podium requires extraordinary commitment, sacrifice, and years of training with top coaches, equipment and facilities. We learned this fall that Jasmine was in need of a new car to get to training and matches, and we were honored to be able to help. With some research and searching from our team, and the generosity of our CEO and several of his friends and community partners (including Ann Arbor's Japanese Martial Arts Center and Ann Arbor Arms), Jasmine is now the owner of a VW Passat!
Keep an eye out for more about Jasmine – she's a rising star and a local hero in her field. We're excited for her and proud to see an inspirational Ann Arborite competing at her level!
If you'd like to learn more about Jasmine or support her training by donating or sharing her story, click HERE.
Oxford is always looking for ways to support our community. Click HERE to learn more about our community involvement.