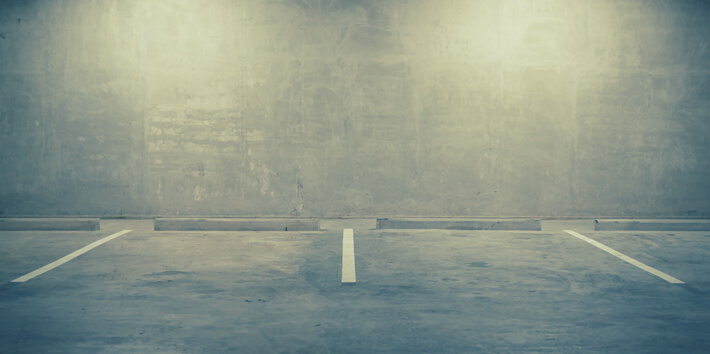 Parking Solutions for Small Businesses in Downtown Ann Arbor
Knowing your options for downtown Ann Arbor can help you find your spot.
Locating your business downtown can have a great impact on your company. It gives you access to a variety of options for lunch and coffee breaks; it can be vibrant place to work for many of your employees; it puts you in the right place for foot traffic; and it looks attractive to investors, clients, and partnering organizations.
However, locating downtown can have its downsides. At the end of a morning commute, the last thing anyone wants to do is lose more time trying to find a parking spot. Add to that the expense of parking in a structure all day, every day, and that bill can quickly add up to more than you—or your employees—want to deal with.
Most downtown businesses know that they will want to offer parking as an employee benefit if they want to attract and retain top talent. Whether that means covering their parking fees, buying parking or bus passes, or offering a monthly parking supplement, offering some kind of parking plan will help employees feel valued, while offering none might lead to resentment.
Fortunately, Ann Arbor is well aware of the importance of accessible downtown parking to the growth of the city. Because of this, they have worked hard to create a variety of parking and transportation options for businesses, residents, students, and visitors alike. If you're thinking of moving your business to downtown Ann Arbor, here are your options.
Monthly parking permits.
For small businesses with only a handful of employees, a monthly parking permit may be a worthwhile investment. Not only is it cheaper than refunding paring by the hour, it also guarantees employees a parking space. Even a lot that says its full will have parking spaces available for pass holders.
Monthly permits are available for the parking structures on 1st & Washington, Maynard, Forest, 4th and William, Liberty Square, Ann Ashley, and Library Lane. Monthly parking permits range from $150-$160, but depend on available space. All the main public parking structures also offer spaces reserved for electric vehicles. There are twenty-nine such spaces currently, with no extra charge for plugging in.
Parking permits are also available at the open lots on 1st & Washington and 415 W Washington for $115/ month and $90/ month respectively. That said, monthly parking permits are in high demand. You will have to submit an application to see if space is available.
Public transit.
The Ann Arbor Area Transportation Authority (AAATA) operates twenty-seven bus routes as well as several Park & Ride routes in the Ann Arbor- Ypsilanti area. The bus system, known as TheRide, costs $1.50 per trip, but also offers daily passes for $4.50 and monthly passes for $58. Bikes can be brought on the bus for free.
For employees who prefer to drive to the outskirts of Ann Arbor and bus in, there are eight lot options, with service running every 10-30 minutes during peak hours. The trip from the Park and Ride lots lasts from 10-40 minutes, depending on the lot and destination. While that may be a long commute, it does cut down on the amount of time employees have to spend driving in rush hour traffic. The ExpressRide also runs a nonstop trip from Chelsea and Canton to various downtown Ann Arbor locations.
Ann Arbor also offers the go!pass for businesses that are located  within the Downtown Development Authority boundaries. This allows for unlimited rides on TheRide, discounts on commuter services, and further discounts at various downtown businesses.
Biking.
Anyone who has spent any time in the Ann Arbor area knows how popular biking is as a form of transport. While biking to work can become difficult in the winter, for the rest of the year there are plenty of bike storage and parking options available. Regular commuters can rent bike lockers for $60/ year, or secure bike houses for $75/ year.
Car sharing and carpools.
Sometimes it's not your employees who need the parking, but your business. Maybe you occasionally need a company car for business trips around town, or you would like to rent a van for the day to transport equipment to an event. Your accounting department would rather not handle reimbursement receipts from multiple employees for short trips, and you don't want the expense of owning and maintaining a company car.
Fortunately, Ann Arbor partners with two car-sharing companies—Maven and ZipCar— to  help meet this need. Between the two of them, your business can find vehicles available at most of the main downtown parking lots and structures.
Don't forget about the possibility of carpooling, either. TheRide has more information here on this often-overlooked transportation option. We would also like to loop you in on VanRide, which is another great way to commute with others near you, while also being a great option for shift workers from similar locations. Click here for info on carpool and vanpool parking downtown, and for more information on reserved spaces.
If downtown Ann Arbor parking isn't something you want to deal with…
It's possible to enjoy many of the benefits of working close to Ann Arbor without moving to your business into the heart of the downtown area. Property on the south side of Ann Arbor, for instance, enjoys proximity to the Briarwood mall and several other shopping areas. It also offers several excellent options for lunch and coffee, and is within a few minutes' drive of three parks, including Lillie Park, which boasts several scenic ponds and walking trails.
Ann Arbor's south side also provides easy access by car to the downtown area, and is close to the State Street Park and Ride lot. And, unlike downtown properties, which are unlikely to have their own lots, parking spaces can usually be negotiated as part of the rental agreement for locations that have parking lots.
Whether you choose to take your business downtown Ann Arbor or settle in on the south side, Oxford management, Ann Arbor realty companies can help you find a location that matches your needs. Contact us to learn about our available properties, and we can show you what parking options look like for each Ann Arbor office space.