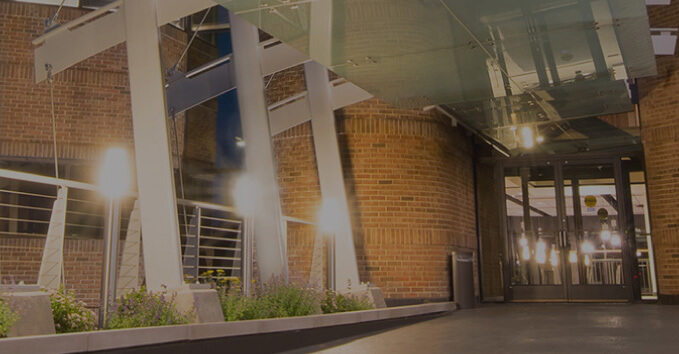 What to Look for in a Property Management Partner
Good commercial property management will help your rental business grow. Here's how to find one.
You've acquired a piece of rental property. Should you manage it yourself, or find a partner to look after the business space for you?
Some landlords prefer to manage their property themselves. After all, a property manager usually charges between 8–12% of the monthly rent to manage the space, plus a discovery fee for new tenants. That's no small sum, but it can be worth it if you have multiple spaces to manage, or if you live out of town.
Furthermore, for that amount of money, there is a lot you can expect from your property manager. They will be responsible for maintaining your rental property, collecting rent from tenants, responding to tenant complaints or emergencies, and marketing your business space for rent to interested parties. The most involved partners can take over the day-to-day running of your business, allowing you to enjoy the profits from your investment without having to do most of the management yourself.
However, finding someone you can trust to manage your business at that level can be difficult. If you've had a disappointing relationship with a previous property manager, you know the impact they can have on the maintenance of your property, the satisfaction of your tenants, and your own peace of mind. As you look for someone to help you with your business, keep an eye out for these key traits of a reliable commercial real estate property management partner.
They prioritize good communication.
A manager who doesn't respond when you call or who doesn't check their email regularly isn't the right person to manage your rental property. After all, responding to tenants and reporting on your space is one of their key job requirements. If they aren't prepared to be available when you and your tenants need them, they aren't qualified for the job.
This is especially important if you live far away from your rental property. With the distance involved, you need to be able to trust your property manager to handle things on your behalf. It's hard to build that kind of confidence with someone who doesn't maintain contact.
They deliver timely reports.
You shouldn't have to hound your Oxford property manager for information about your business. Any discrepancies in this regard could be an indication that they are cutting corners or not following through on their end of your partnership.
It's normal to expect a monthly report from your Ann Arbor property manager. In it, they should include information about rent income and occupancy rates. They should also report on any repairs or regular maintenance work, and on any tenant complaints or requests.
Your property managers should also run regular inspections of the commercial rental property. Typically, this involves a quarterly inspection of the grounds and a yearly inspection inside the premises. Your manager should report on any tenant violations, as well as on the state of the property and on any potential upcoming maintenance.
They understand how to market your property.
Any good property manager will handle marketing as part of their commercial property management services. They understand that a vacant property is a drain on your resources and can become a black mark on your business. Beyond that, the percentage they earn on rent and the signing bonus for new tenants are usually ample incentive to bring in more business.
However, a good property manager cares about more than just filling vacancies. They also help screen tenant applications to ensure that only qualified tenants move into your property. An unqualified or disreputable tenant can end up costing your business in repairs or lost rent. In the worst-case scenario, you may pay for your low vacancies with a high—and costly—eviction rate.
They care for your tenants.
A good property manager looks after the needs of both you and your tenants. They understand that good tenants will care for your property, pay rent on time, and refer you to other potential tenants. And if your tenants are happy, they are more likely to stay in your space, leading to lower turnover and greater stability for your business.
A good property manager will also provide 24­–7 support for emergency maintenance, and will have local connections with reliable technicians. If a pipe bursts, or the heating fails, or your building loses power unexpectedly, your property manager needs to be ready to respond right away. Otherwise, they could cost you extra expenses to repair damages, and could even land you in legal trouble.
A property manager who neglects your tenants by failing to conduct routine repairs or by not responding to calls can cause quality tenants to leave the property. Before you hire a property manager, ask them about their previous tenant relationships, and make sure you're on the same page. After that, if you see a high turnover in your monthly reports, it could be a warning sign that your property manager is neglecting their duties.
The right property management partner makes all the difference.
Forming a healthy Ann Arbor property management partnership can be the key to running a successful business as a landlord. Your property management partner can more than make up the cost of their services by efficiently running your property and upholding your good name. In return, you have more time to invest in other projects.
Oxford Residential can help you manage your property so that you can focus your energy elsewhere without worry. We offer an online maintenance request system for our clients and tenants, regular financial reporting, and 24–7 emergency support. We also have a fleet of electrical, plumbing, and HVAC technicians ready to respond to any tenant complaint. If the care and maintenance of your property and the well-being of your tenants is your top priority, we want to work with you. Contact us to get started.