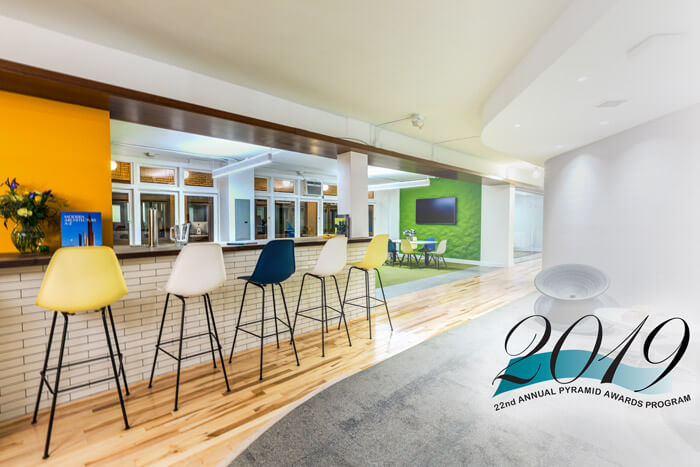 Oxford Design-Build wins WCA's Pyramid Award
Click here to learn more about Oxford's Design-Build team.
Every year, the Washtenaw Contractors Association recognizes select firms and individuals working in Washtenaw County's construction industry. The awards given, called Pyramid Awards, recognize remarkable efforts in the categories of Best Innovation, Best Project Team and Best Subcontractor.
Oxford Companies was proud to win in the category of Best Project Team (Under $3 Million) for our "International Technology Firm Buildout" at Nickels Arcade. Below you will find photos of our award-winning space, as well as an excerpt from our nomination package.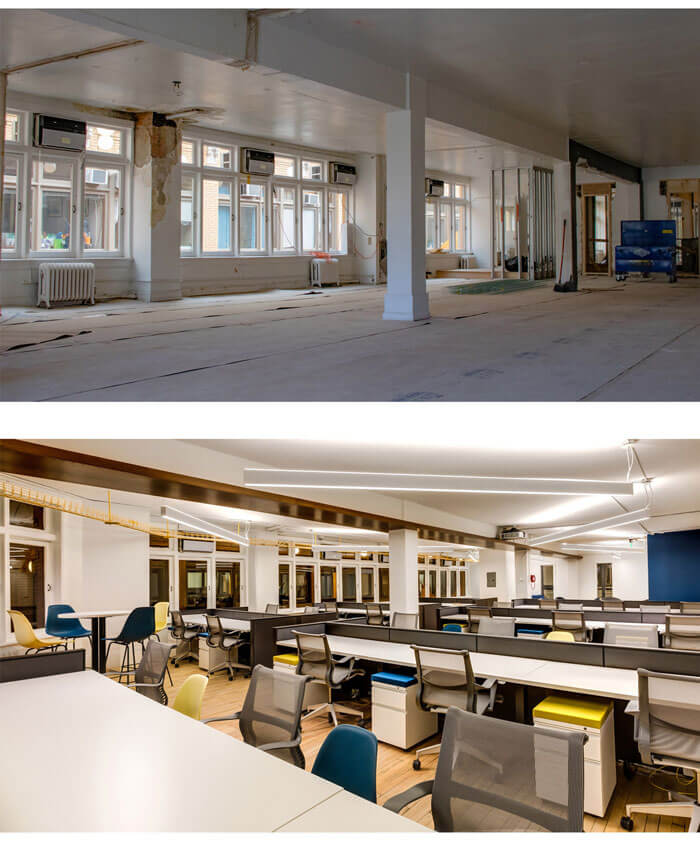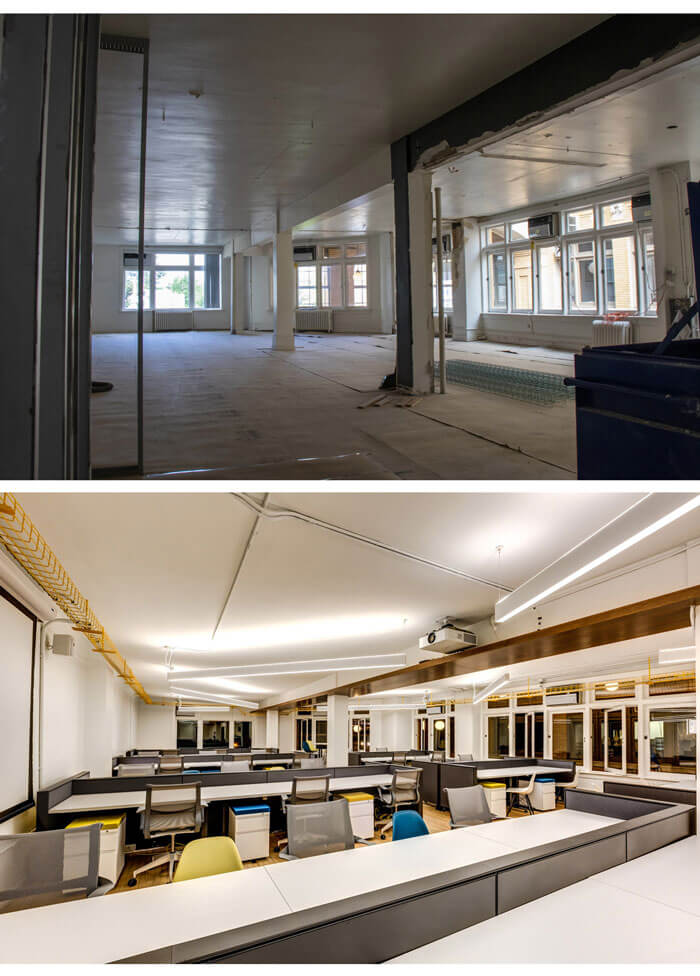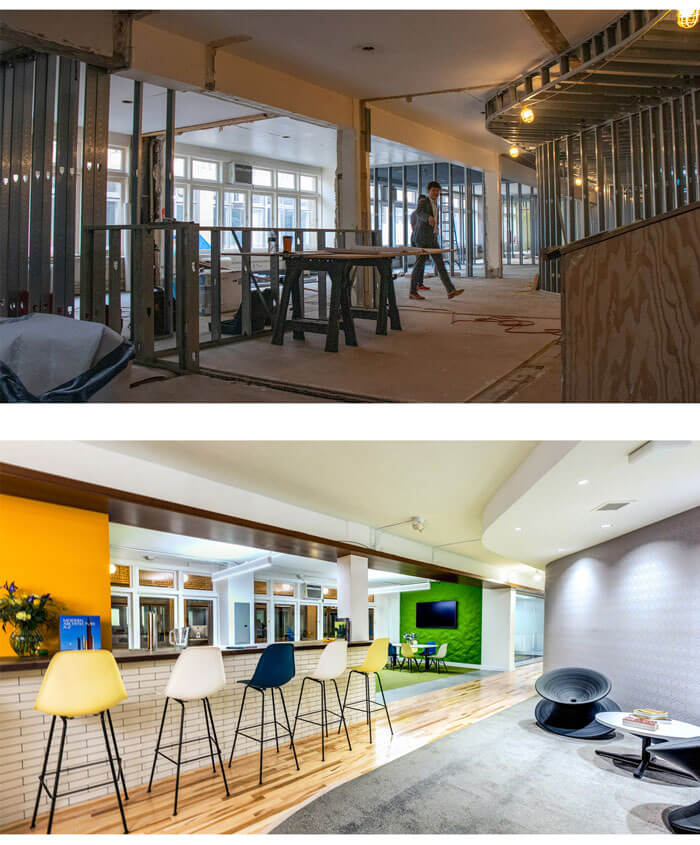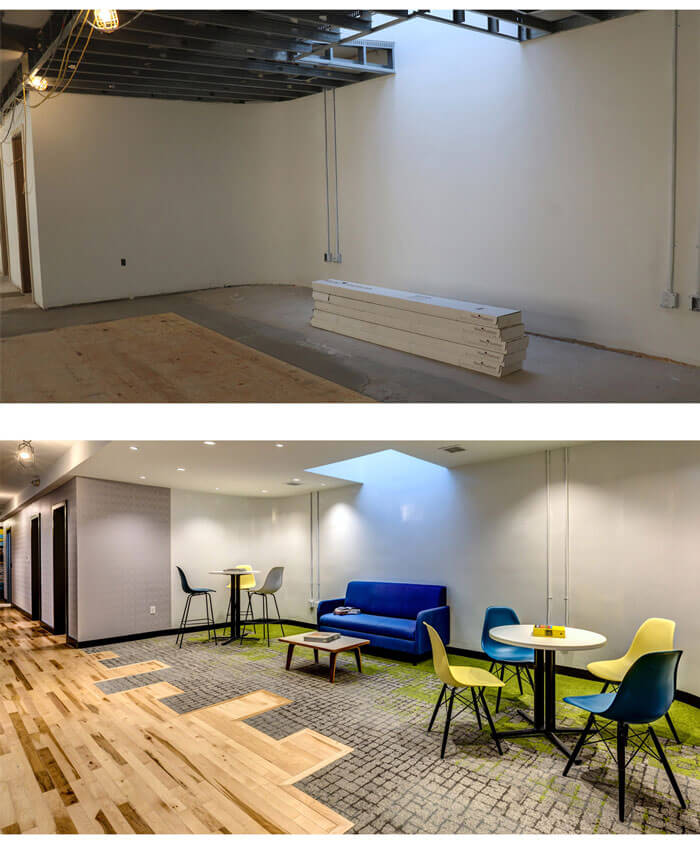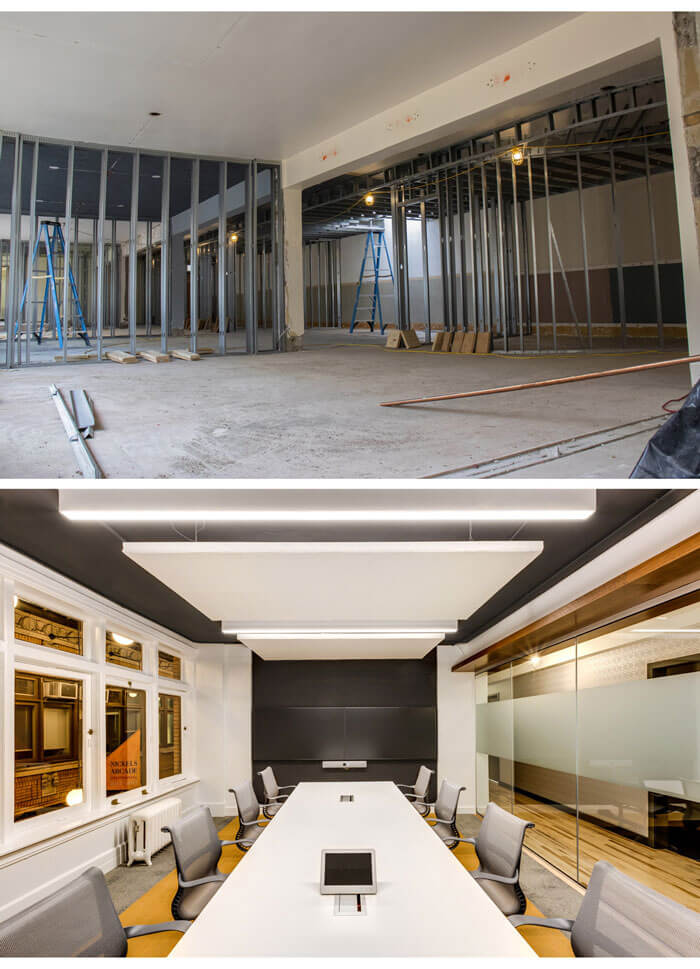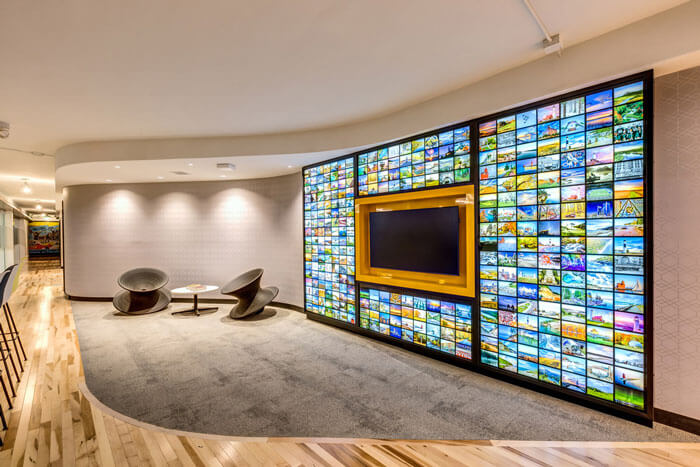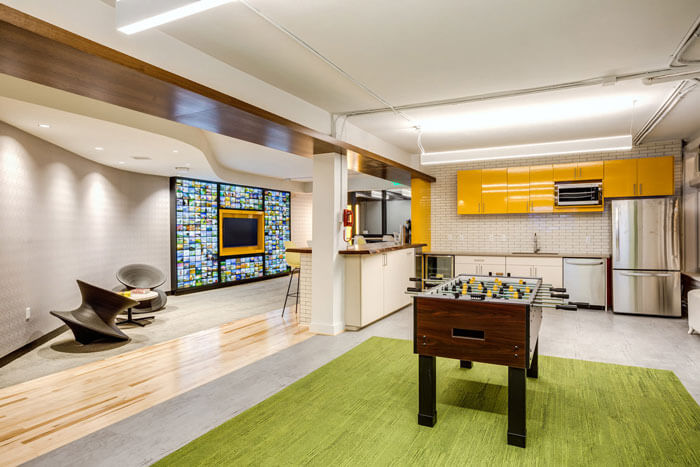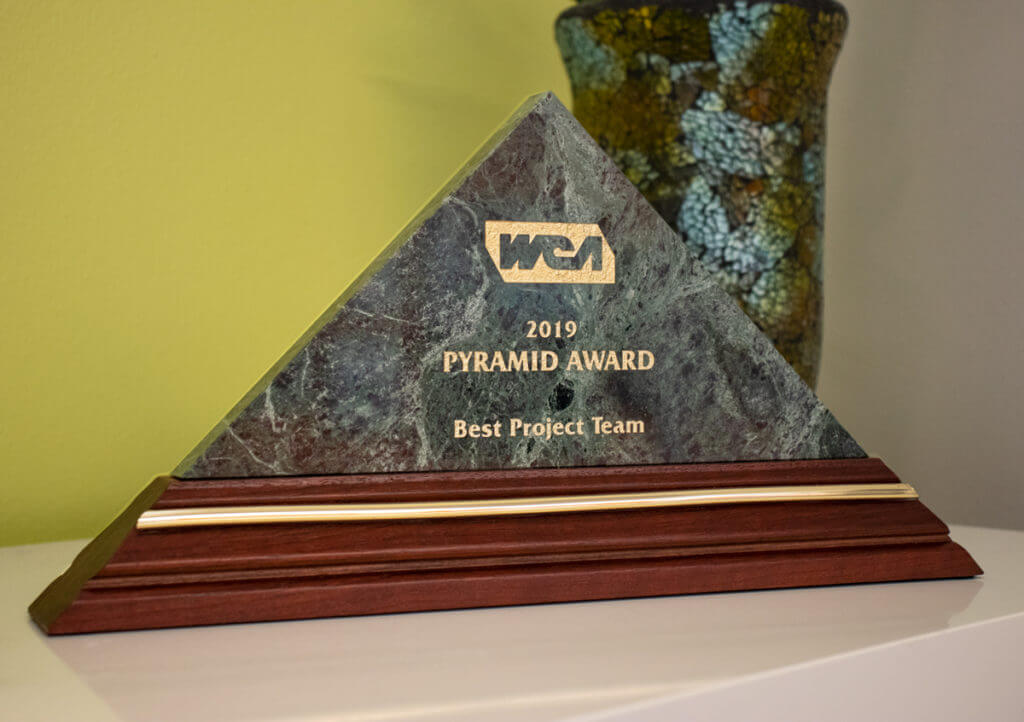 Project Description
Oxford's "International Technology Firm Buildout" was a complete rehabilitation of more than 100-year-old office suites. The project was born from a tenant's desire to expand their downtown Ann Arbor office into a space with modern components and amenities.
Oxford partnered with OX Studio and CCS Construction to conceptualize a buildout that embodied the client's brand identity and business aesthetics. The final product serves as a flagship buildout for all project representatives.
Statement of Qualification
The project involved an extremely high level of cooperation between the Owner, Architect and Contractor, resulting in true synergism between these three entities
The project was in Nickels Arcade, located across from the "Diag" on the central campus of the University of Michigan. The building celebrated its centennial in 2017 and is on the National Register of Historic Buildings. This project required a high level of cooperation between the Architect, Owner, Construction Manager, General Contractor and Tenant to achieve a cutting edge, dynamic business office rental space with modern amenities. A strong level of coordination was required to work within the historic architectural context with significant limitations including:
A structural clear height of 9′-3″ from cast-in-place structural slab to structural slab requiring a swiss-watch like integration of all building systems in order to maintain the open and bright aesthetic envisioned by all team members.
A lack of site and staging area along with occupied tenant spaces above and to either side required special accommodations and solutions to be employed by the entire team to address logistical concerns throughout the duration of the project.
Working within a vibrant and active downtown context with active student and retail traffic in and around the building.
The project took place during the summer Art Fair
Significant life safety and accessibility code challenges due to the historical context.