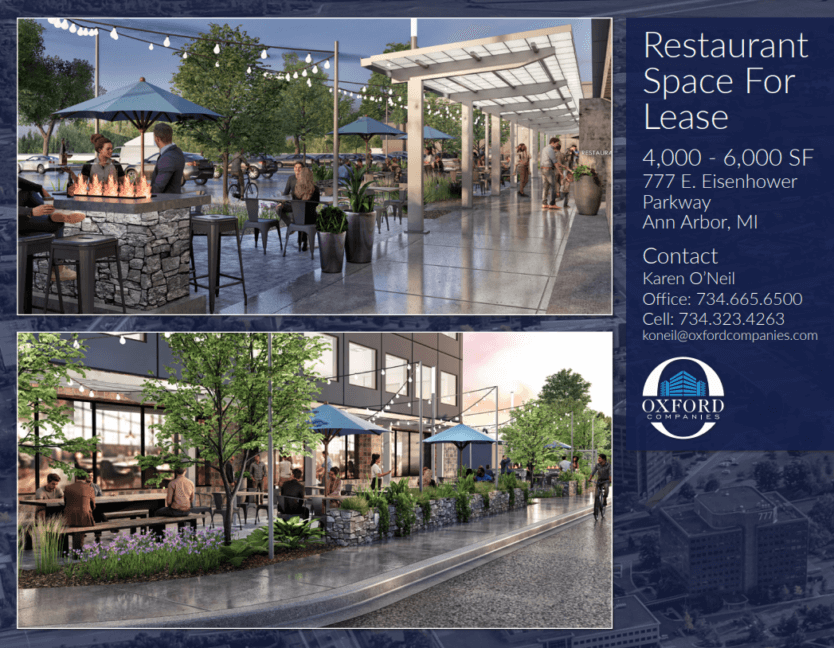 Restaurant Space for Lease in Ann Arbor at the 777 Building
Restaurant Space for Lease at the 777 Building in Ann Arbor
Oxford Companies is pleased to announce a new restaurant space for lease at the iconic 777 Building in the Southside of Ann Arbor, Michigan. This is an outstanding opportunity for a dining establishment to open in a coveted piece of Ann Arbor commercial real estate, in an area of town that sees high traffic and vibrant economic activity.
The 777 Building houses Oxford Companies' office headquarters, as well as 14 other organizations in its nine stories. The building is nearly at full occupancy and located in the Southside neighborhood of Ann Arbor's largest and most popular Ann Arbor office space market. Interstate 94's State Street exit is right down the street, as are major retail outlets including the Briarwood Mall, which contributes to the daily traffic counts that top 35,000 cars on the nearby roadways. With almost 75,000 Ann Arbor households within five miles of the 777 Building, 27% of which dine out at least four times per month, this is a neighborhood with tremendous potential for an Ann Arbor restaurant.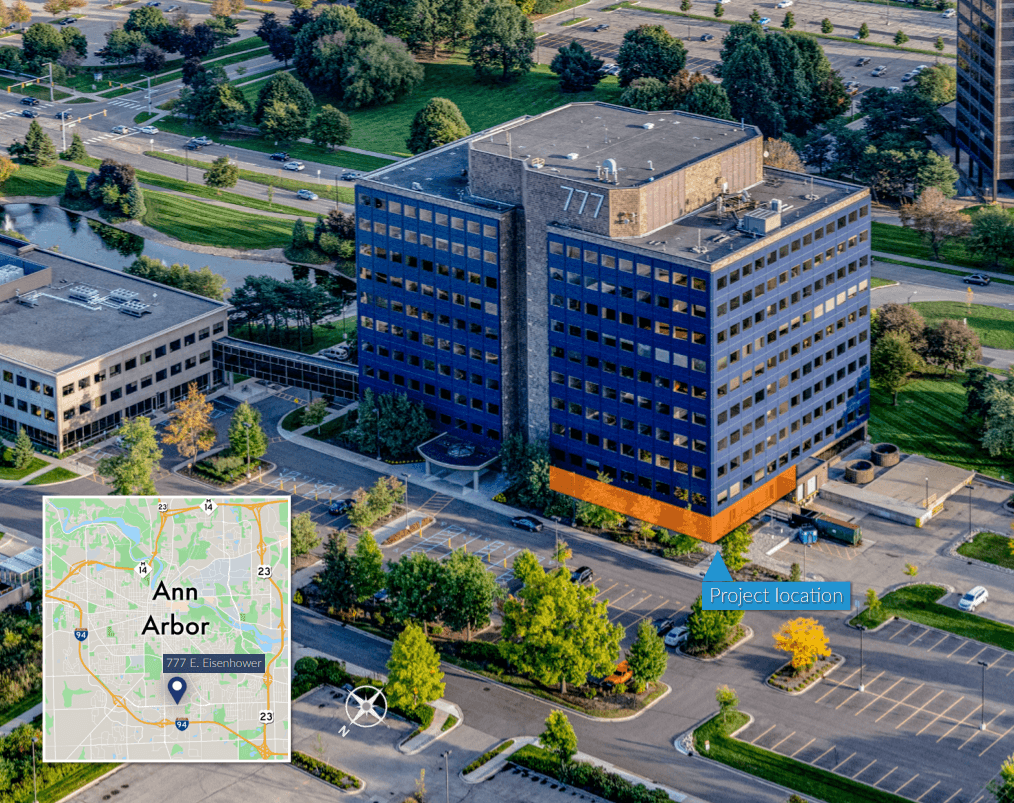 There are two food service tenants already slated for opening in early 2022 – a sushi restaurant and a fresh juicery. The remaining restaurant space represents the largest and most visible food service opportunity at the 777 Building, with between 4,000 and 6,000 square feet of prime Ann Arbor commercial real estate available.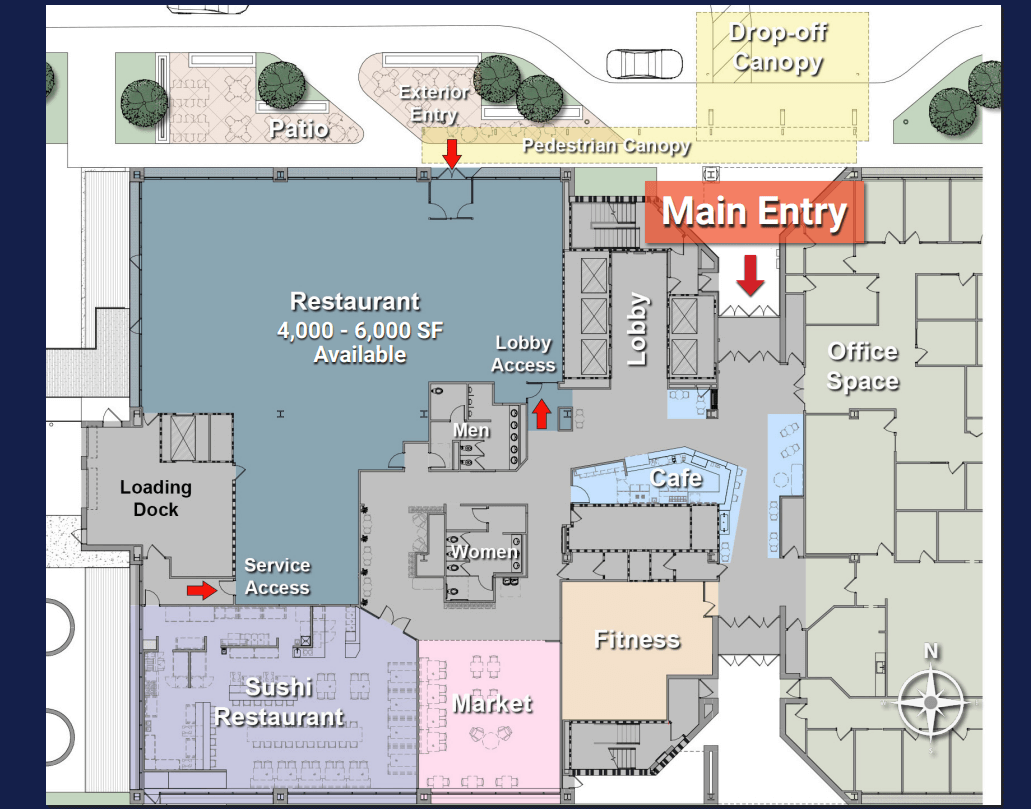 The 777 Building also features a unique capacity for stylish wedge signage facing the State and Eisenhower corridor.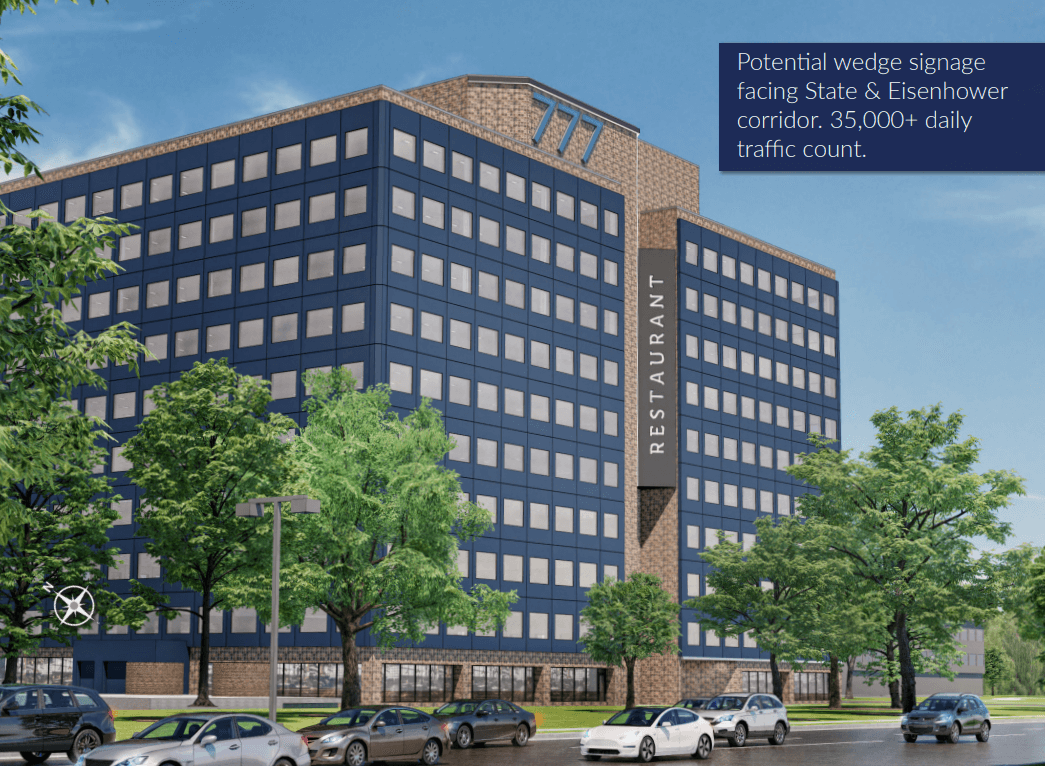 Ann Arbor's status as an eclectic, desirable location for tourism also comes into play for restaurants in the Southside of the city, with 16 separate neighboring hotels in the Southside of Ann Arbor that averaged 65% occupancy in 2019. With a year-round calendar of events that drive tremendous tourism activity, including the famous Ann Arbor Art Fair, University of Michigan football games, and the Ann Arbor Summer Festival (among many others), these hotels near the 777 Building provide built-in restaurant clientele in close proximity.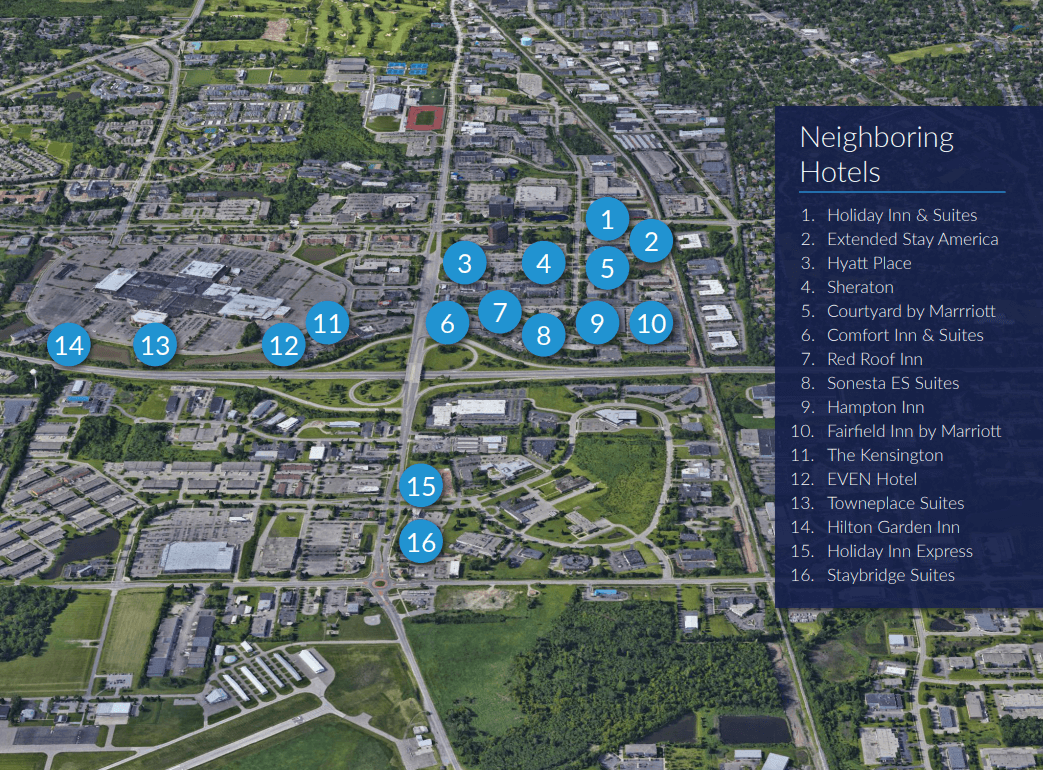 For more information about leasing the restaurant space at the 777 Building or other opportunities in Ann Arbor commercial real estate, contact Karen O'Neil at 734-665-6500 or koneil@oxfordcompanies.com, or fill out a quick form HERE.