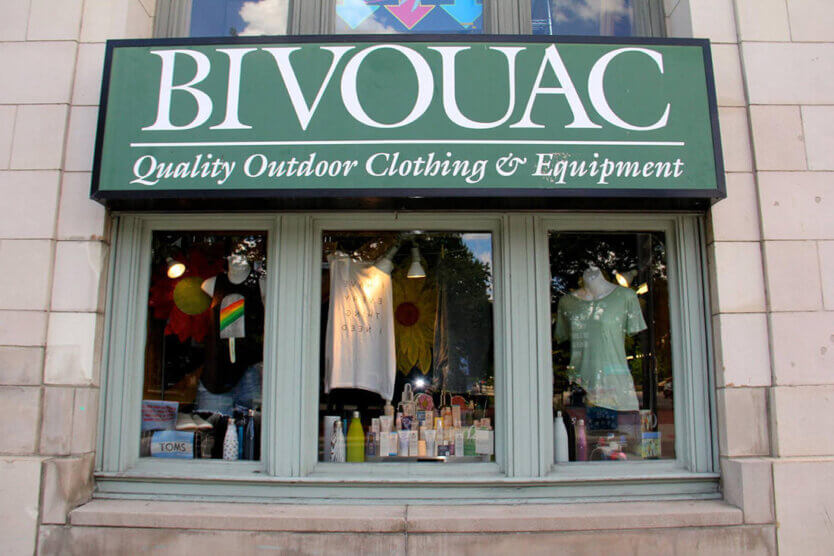 Tenant Spotlight: Bivouac
Oxford Companies is honored and privileged to work with outstanding organizations on a daily basis – many of whom are tenants in the buildings that we manage! In celebration of our innovative and unique tenants, we created a series of articles highlighting some of the great work they're doing. This is the first in the series.
Bivouac is one of the most legendary shops in all of Ann Arbor. Here's why!
An Ann Arbor mainstay since the early 1970s, Bivouac is known for its quality clothing, shoes, and more – especially if you're headed into the great outdoors.  Founded and locally-owned by Ed Davidson, Bivouac started as an Army surplus store and has evolved to sell a variety of unique and compelling gear and clothing – for much more than outdoor exploration.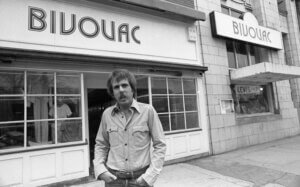 Many people rely on Bivouac for things like high-quality winter coats, camping equipment, and snow boots – all of which Bivouac does very well – but lesser-known is their collection of on-trend denim. From skinny to straight and boyfriend to bootcut, Bivouac has high-quality jeans in a variety of colors, sizes and inseam lengths. In fact, stylish apparel at Bivouac goes far beyond just jeans – you can find memorable, comfortable outfits for casual activities, dressy occasions, and fun nights out.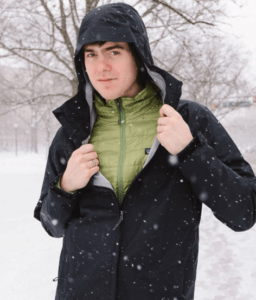 Accessories are also a hit at "The Biv". Try on a pair of Raybans, or check out their collection of velvet scrunchies. Pick up some simple gold stud earrings, or a statement jewelry piece. Whatever your signature look might be, Bivouac can help you take it up a notch.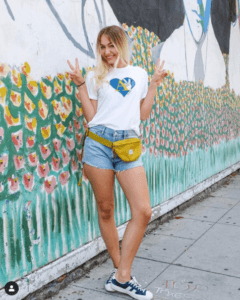 If you've ever considered personal shopping, this is definitely your spot. At Bivouac, it's part of the experience – and it's free! You can schedule online, and your Bivouac personal shopper will pre-shop before you arrive, help you find the perfect styles and fits, suggest accessories, and more. If you have a big night out coming up, or you're zipping off for a trip, Bivouac's personal shopping service is an effortless way to get organized to look and feel your best.
For more information about Bivouac, visit www.bivouacannarbor.com, or follow them on Facebook, Instagram, Twitter, and Pinterest. You can also see a great feature on Bivouac HERE from WDIV (Click on Detroit)!
Looking for an outstanding retail space for lease near Bivouac or in another great Ann Arbor neighborhood? Click HERE.