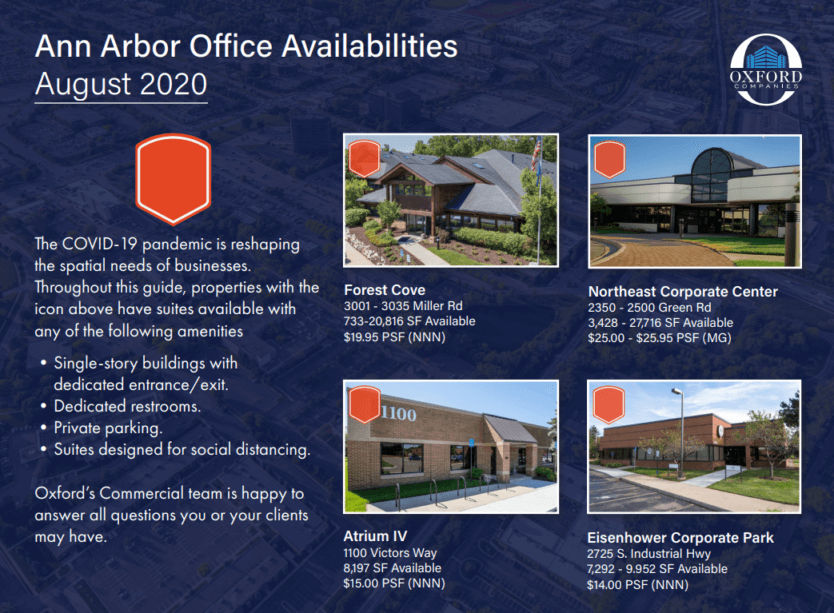 The August Availabilities Guide is Here!
The COVID-19 pandemic is reshaping the spatial needs of businesses, and Oxford understands.
In this brand-new guide to available offices in the Ann Arbor area, you'll find units with dedicated entrances and exits, private restrooms, suites designed for social distancing, and private parking – all amenities that may be more important to your business than ever. Look for the orange badge!
We also have great retail spaces for lease, in downtown Ann Arbor and beyond.
Click HERE to view the guide, Ann Arbor office space, and give us a call to schedule a tour: 734.665.6500.