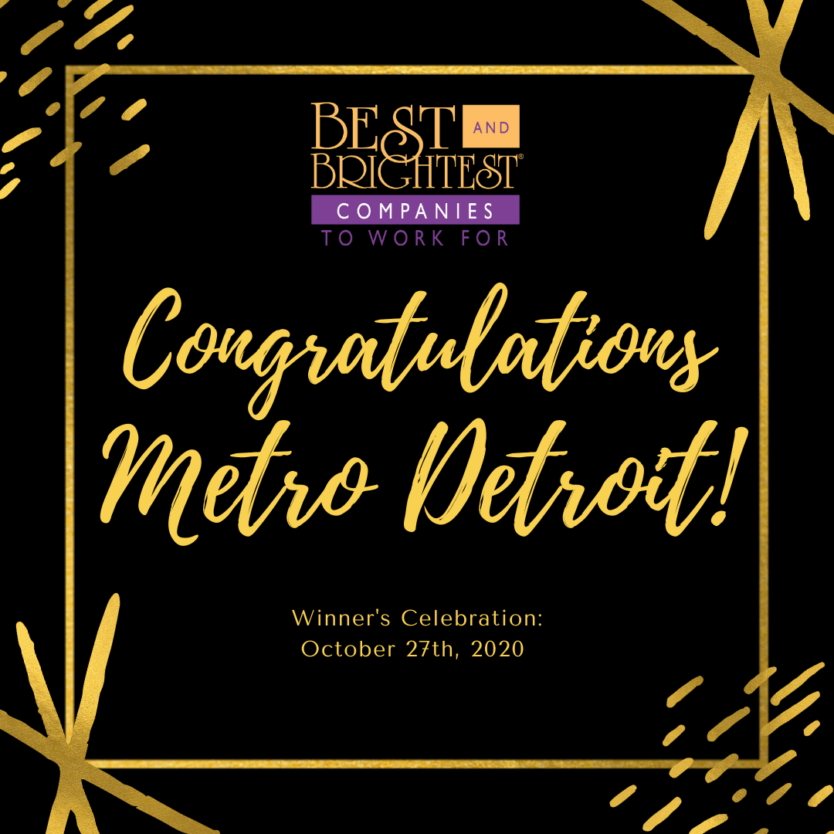 Well, as we already knew, our CREW is "the Best and the Brightest!"
That's right – The National Association for Business Resources' "Best and Brightest Companies to Work For" competition identified Oxford Companies as an influential, trend-setting company that displays a commitment to excellence in human resources practices and employee enrichment. The winners are a prestigious group of companies in Metro Detroit that prioritize communication, employee education, work-life balance, diversity, and more.
The winners will be honored in a virtual ceremony this fall, as part of The Best and Brightest's continuing efforts toward education, COVID-19 effect relief resources, and other beneficial programming. To learn more about all of the training and resources available from The Best and Brightest, click HERE.