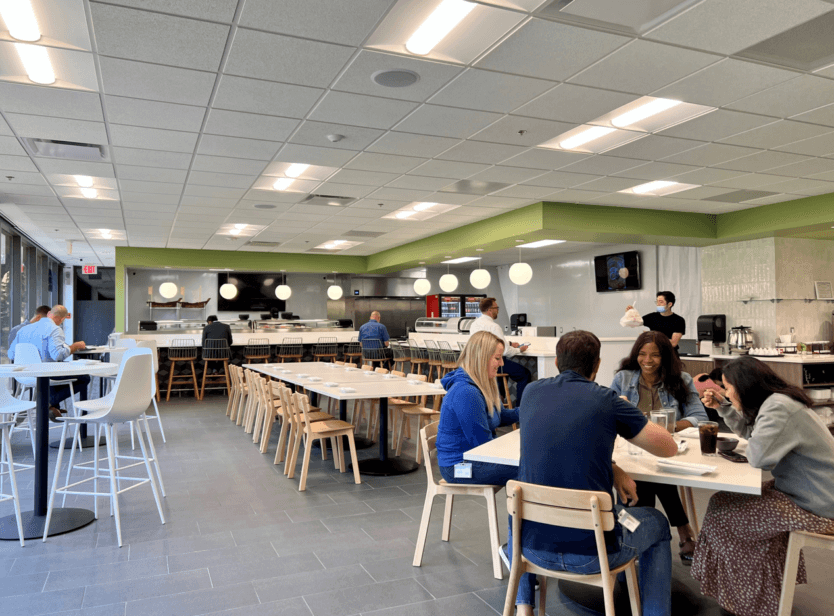 The Thrivery and Kanbu Sushi Now Open at the 777 Building
We're delighted to announce that Kanbu Sushi and The Thrivery have opened new locations at the iconic 777 Building in Ann Arbor, marking a new step forward in the amenitization of high-quality Ann Arbor office space in the Southside of the city. Both beloved Ann Arbor restaurant businesses have made an impact on the local culinary scene, and the opening of these new locations in a visible piece of Ann Arbor commercial real estate will make the unique and flavorful foods offered by both Kanbu and The Thrivery more accessible to those who live or work in the State and Eisenhower area.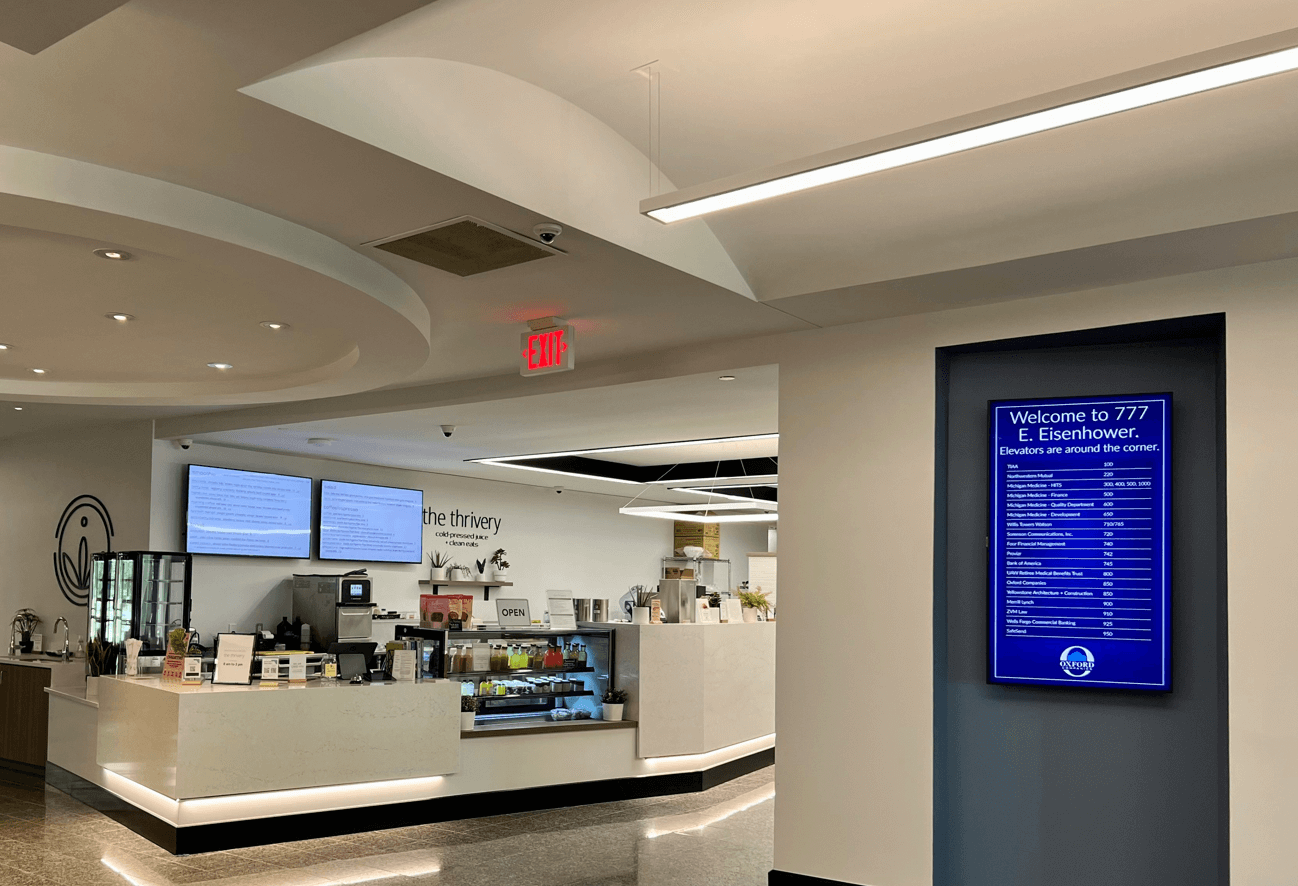 The Thrivery (formerly Thrive Juicery) offers pure and healing foods that help people feel their best, including raw and unpasteurized cold-pressed juices in glass bottles, and smoothies, toast, oats, salads, coffee and espresso, and more. Located in the comfortable first-floor lobby area of the building, The Thrivery is open during the hours of 7 am – 3 pm, Monday through Friday. Founded by Anna Mignery, the business is also located at 2420 E. Stadium Boulevard in the Lamp Post Plaza. The Thrivery officially opened last month at 777 and orders can be placed on their app or website (www.thethrivery.com) or in-store.
Kanbu Sushi 777 opened this week and marks the second location of owners Scott and Tiffany Choe's popular downtown Ann Arbor eatery. The first, Kanbu Sushi Downtown, is located at 241 E. Liberty and known for its sushi burritos, poke bowls, and ramen. The 777 location will offer a similar menu and both dine-in and takeout service.
"The addition of The Thrivery and Kanbu to the 777 Building is a huge boon for the neighborhood," said Wonwoo Lee, Chief Real Estate Officer for Oxford Companies. "Tens of thousands of people traverse the State and Eisenhower area every day, and they now have two more convenient, locally-owned small businesses to patronize, both offering high-quality, full-flavored menus. We're honored that they chose to open new locations at Oxford's 777 Building."
The 777 Building is conveniently located near I-94's State Street exit, and free parking is plentiful with dedicated restaurant parking. There are entrances to the building on both the north and south sides, and limited outdoor seating is available for guests of The Thrivery and Kanbu.
Lee added, "More than ever, we're seeing a desire for potential office tenants to seek high-quality Ann Arbor office space with access to wider amenities. We at Oxford are working to improve access to amenities, provide meaningful placemaking and relationship building, emphasizing local excellence with businesses like The Thrivery and Kanbu, and serve office tenants with unique needs for hybrid-office staff."
One additional restaurant space remains available on the first floor at the 777 Building. Oxford Companies is actively looking for the right food business to lease this piece of Ann arbor commercial real estate and complete the culinary options at the site. Interested parties can contact Wonwoo Lee at 734-662-2954 or wlee@oxfordcompanies.com.
Questions about The Thrivery or Kanbu's new locations at the 777 Building? Send us a note HERE!