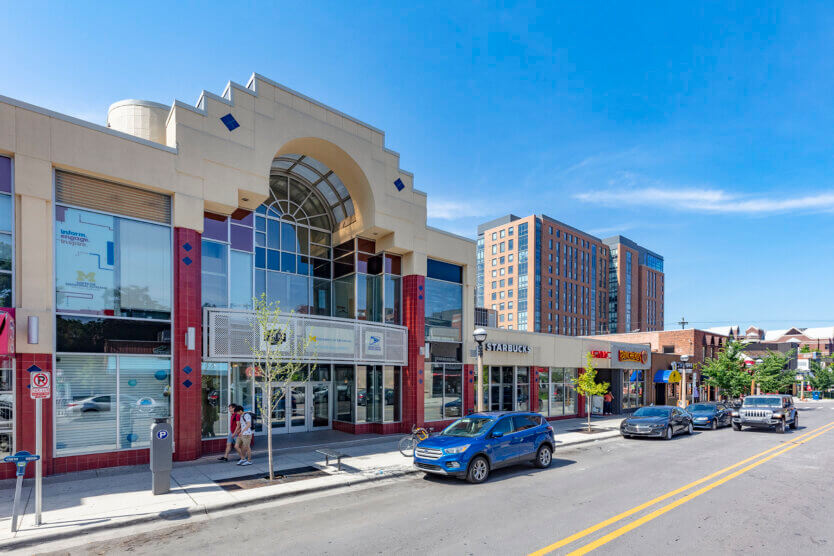 The Unique and Unbeatable Galleria
Rachael Bishop, one of Oxford's Portfolio Managers, expertly cares for our Galleria building in downtown Ann Arbor as part of her role in Commercial Property Management. We got some time with her to talk about why Galleria is her favorite building, and why having it as part of our Ann Arbor property management company's portfolio is so meaningful. Read on for more!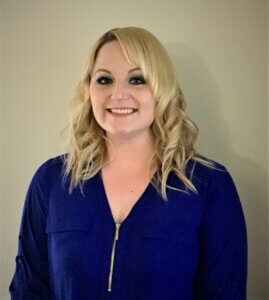 What do you love about Galleria?
Well, first of all, it's a really important part of Oxford history! Galleria was the first commercial building that our CEO, Jeff Hauptman, ever purchased – and it helped set him on a track to lead Oxford to where we are today. I'm proud to be a part of continuing the tradition of Oxford being the Ann Arbor management company at Galleria. Plus, it's got a fun downtown vibe, a great variety of tenants, and proximity to all kinds of awesome things that Ann Arbor has to offer.
What tenants to do you get to work with at Galleria?
The University of Michigan has a big footprint at Galleria, plus Starbucks, Panchero's, Gamma Piercing, Pinball Pete's and more. All of them seem really happy at this location. It's a great group! And I'm glad we're able to offer them a locally-rooted Ann Arbor management company that is really invested in the success of the building.
What kind of benefits do you see for tenants who choose to set up shop at Galleria?
There's tons of foot traffic! You've got the Post Office there, and of course there are always folks getting their coffee fix at the Starbucks- and with how close Galleria is to U-M, a huge parking structure, and other great nearby businesses, it's just a high energy place. Especially if a business is looking to appeal to students, Galleria is an unbeatable spot.
If you were able to choose an ideal tenant to move into one of the vacancies at Galleria, what kind of tenant would you pick?
There's one vacant suite that has tons of light and amazing visibility, which would be perfect for a juicery, smoothie joint, or trendy boutique. There's another suite as well that would work beautifully for some kind of academic organization, or non-profit, or even a spa or salon. I'd love to help welcome a new tenant to the building to be a part of the Oxford family.
What do you love most about your job working with commercial tenants?
I'm a problem-solver, so I love that my job allows me to make things easier and better for so many awesome Ann Arbor businesses. I love watching new projects come together, like HVAC work or renovations. And, I love the variety of tenants I get to work with – from traditional office tenants to retailers and more. Working for an Ann Arbor property management company like Oxford means that I'm right here with these tenants for anything they need, and I love being able to do that.
To learn more about available spaces at Galleria, click HERE or contact Karen O'Neil at koneil@oxfordcompanies.com or 734-665-6500.