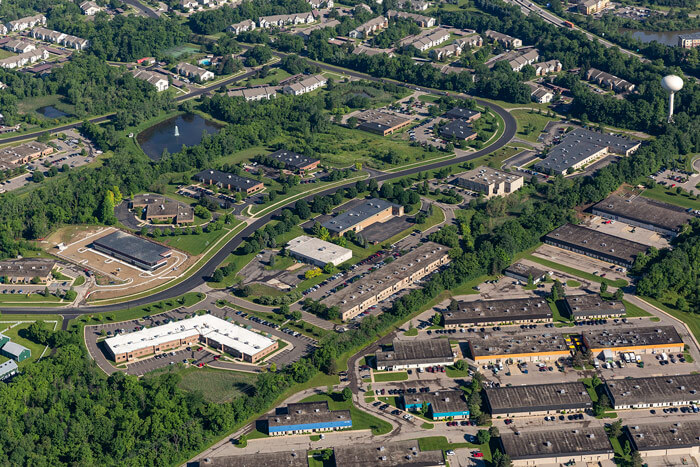 Top Locations for Commercial Rental Property in Ann Arbor
Ann Arbor is a great spot to locate your business, but choosing the right neighborhood matters.
If you've been considering Ann Arbor as a place to move your business, one of the biggest questions you're probably facing is where to set up your office space. It's a critical decision that will affect not only your commute and your local amenities, but the experience customers have when they come to your building.
As you consider your commercial rental space, you should look around the area to learn about what other businesses are nearby, how the availability of space will affect your rent costs, and whether your company will fit in well with the neighborhood. Here's our quick guide to Ann Arbor's layout to give you an idea of where you will want to look for commercial rental property in the city.
Downtown Ann Arbor: Popular for restaurants, retail, and start-ups.
Downtown has traditionally been a thriving location for many businesses, although the options for large Ann Arbor office spaces are limited. This area is best suited for retail stores hoping to attract foot traffic, or smaller companies and startups that want to be at the heart of town but without significant business office rental space needs.
Downtown Ann Arbor itself is divided into several districts, including Kerrytown, which has a number of small shops and also hosts the farmer's market, the Main Street business district, which is the center of the city's restaurant scene, and the State Street business district, which borders the University of Michigan's Central Campus.
Restaurant spaces in the downtown area are also in high demand. Ann Arbor is known for its food culture, and the stiff competition tends to mean high turnover rates. However, restaurants that can make the grade are rewarded with a devoted and appreciative customer base.
Northside: Home to U of M's North Campus.
The University of Michigan's North Campus dominates the north side of Ann Arbor and takes up much of the potential commercial property rentals. However, the area along Plymouth Rd. is a busy thoroughfare, comprising a mixture of restaurants, strip malls, grocery stores, and specialty shops. It's a great location, but the occupancy rates mean that options are limited.
Eastside: Economic Ann Arbor office space for small businesses.
Ann Arbor's east side along Washtenaw and Packard has traditionally been comprised of smaller and more affordable office space for private practices. While the total area of commercial rental property is limited, it is a good option if you are looking for economical office space Ann Arbor and don't require a lot of square footage.
Westside: Flexible spaces for Ann Arbor office and shop production.
The west side of Ann Arbor is primarily zoned for residential use. That being said, the Jackson road corridor has mixed building spaces that are important for businesses that need a production floor as well as office space Ann Arbor. However, as on Ann Arbor's east side, the overall availability of property rentals are low.
Southside: Large office capacity with plenty of room to grow.
Most businesses moving into Ann Arbor would do well to look to Ann Arbor's south side for a prime office location. Covering a broad section of the city between Ann Arbor-Saline Rd. and South Industrial, and including Eisenhower Parkway, it has a property available for almost any business need.
Ann Arbor's south side is not only one of the most accessible areas, but it also has more than twice the amount of total commercial space for rent than downtown, and more available business rental space than every other area in the city combined. With plenty of commercial property rentals available and more being developed, it's a fantastic place for businesses that want to move to the area but don't want to limit their potential to expand.
Furthermore, Ann Arbor's south side is set to see more development in the coming years. Already, the south side area includes the Briarwood Mall, multiple hotels, the municipal airport, and several city parks.  With new restaurants and retail businesses moving into the area, it shows the potential to develop into a vibrant business hub with plenty of amenities for employees and residents alike.
If you need help finding the right commercial rental property in Ann Arbor for your business, we can help.
At Oxford Companies, we have extensive experience working with businesses across Ann Arbor, but especially on the south side. We have expertise in both residential and commercial rental property and work as owners and brokers. If you have any inquiries into the availability of commercial property rentals in Ann Arbor, we are ready to help. Contact us today to get started.