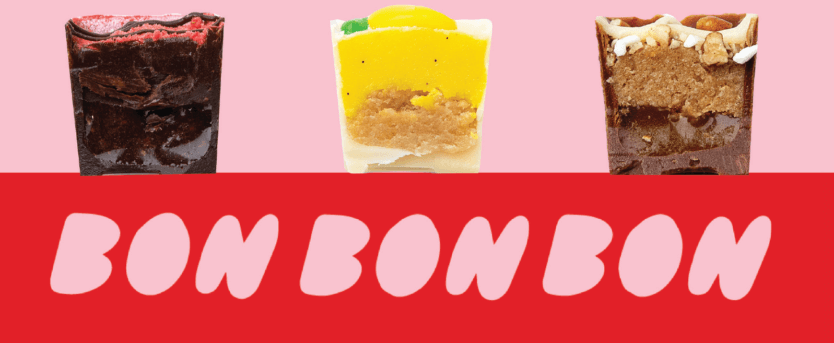 Oxford Companies is thrilled to welcome a new delicious, decadent addition to the unique shops in Nickels Arcade – Bon Bon Bon!
The third location for this Hamtramck-based chocolate shop, Bon Bon Bon's shop in the State Street District of downtown Ann Arbor opens on Wednesday, November 11. Ann Arbor locals might remember Bon Bon Bon from a summer pop-up shop that founder Alexandra Clark operated at the former Takoi restaurant on S. 5th Avenue a few years ago. This time around, Bon Bon Bon will have expanded space – almost 750 square feet – in one of Ann Arbor's most historic, charming buildings that has retail space for lease.
Alexandra started Bon Bon Bon in 2014 upon her return to her home state of Michigan after visiting several countries around the globe to study chocolate in the fields of culinary arts and agricultural economics. Since its opening, Bon Bon Bon has hand-made and packaged over 320,000 Bons each year by utilizing the talents and hard work of 20 staff members (known as the Babes Babes Babes). The Babes and the Bons have been featured at the James Beard Awards, and in publications like Bon Appetit, Food & Wine Magazine, Forbes Magazine, and others. Forbes even named Alexandra "The Best Pastry Chef Under 30" as part of its "30 Under 30" in food & beverage.
"As a chocolatier who grew up halfway between Detroit and Ann Arbor, I am thrilled that Bon Bon Bon has the same opportunity to fall in love and feel at home in these two totally unique and vibrant places," says Alexandra. "I simply cannot believe that the bootstrapped weirdo chocolate shop I started in the back room of The Hamtramck Coney Island has made it all the way to the historic Nickels Arcade. It's a dream come true!"
Ann Arborites can get their hands on some Bons by visiting the shop Monday through Saturday from 11 a.m. to 7 p.m. or Sunday from 12 p.m. to 6 p.m. Bon Bon Bon is also partnering with DoorDash, Grubhub, UberEats, and Postmates for delivery services.
Oxford Companies has additional retail space for lease in Ann Arbor's iconic Nickels Arcade – if you're interested in joining Bon Bon Bon in this historic location, give us a call!