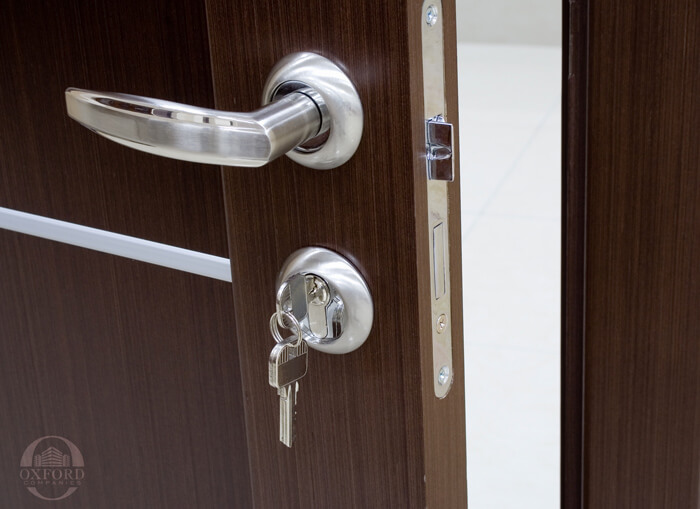 What to Expect When Leasing an Office for the First Time
Leasing an office can feel like buying a house. Here's how to ease the stress.
Leasing an Ann Arbor office space ranks high on most small business owners' lists of most stressful business decisions. There are so many considerations to take into account, so many factors that could go wrong, and so many variables to keep track of that very few entrepreneurs feel confident they're making the right decision—even as they sign the contract and pick up the key to their new space.
With so much at stake, it's no wonder they're stressed. But heading into the office search with the right information can make the process a lot easier—and far less of a burden. Here's what you should consider when renting an office for the first time.
Know what you're looking for.
Take a good, hard look at your wants, needs, and what your budget will allow. By differentiating between the "nice to have" and the "need to have," you can stick to your budget and make a more grounded decision.
Think about your space needs and expected growth.
How many square feet of office space Ann Arbor do you need for your employees, and how quickly do you expect those needs to change? If you need to rent extra space at the beginning of your lease, it's better to grow into it than find yourself packed together for years to come.
Run the contract by your lawyer.
Don't sign a contract without bringing it to an attorney. A mistake or oversight on your lease could cost you thousands of dollars, while a lawyer can cost as little as a few hundred. Furthermore, an attorney with experience in property law will be able to quickly tell you which parts of your contract are reasonable, and which are unusual. Their expert counsel can save you expenses down the road, and bring you the confidence you need to sign the lease. A few of the top considerations they'll be looking at include:
When does the lease start?
This is a crucial question if you still have time left on your current lease. Some landlords are happy to take on the cost of a few month's rent at your previous location if it allows you to move more readily into theirs. Or they may be willing to delay the start of the lease if that proves more convenient to you.
The lease start date is also critical if the Ann Arbor office space is undergoing renovations. Delays can push back the date at which the office is ready to be habitable, and in these circumstances, you want to be sure you aren't stuck with a rent bill for a half-finished space. Instead, discuss these terms with the landlord and work out a clause that will protect your interests.
How long is the lease?
Depending on the market, long leases can work to the advantage of either the property owner or the tenant. In a market with low inflation, a long lease helps landlords keep their vacancy rate low and ensures income stability. But in a booming market, a long lease helps tenants lock in a good deal at stable rates, without fear of rent skyrocketing.
Is there an escalation clause?
That said, many landlords include a clause that lays out rent increases over the term of the lease. These are important for landlords to be able to protect themselves in a market where property is in high demand. But you will still want to verify them to be sure the terms are reasonable.
Is subleasing an option?
Let's say your business undergoes some significant changes and you need to move spaces earlier than you planned. Maybe you hire more employees than you were expecting, or your space needs change. No matter what the reason, knowing that you can sublet the office gives you the freedom to move elsewhere.
Many landlords are willing to allow subleasing, but the terms will need to be carefully negotiated beforehand. After all, you will still be responsible for your space if your subleasing tenant leaves, and you will want to make certain that your landlord can't circumvent you to apply extra pressure or demand additional rent from your subletter.
What are the renewal terms?
When it comes time to renew your lease, what kind of options do you have? In most cases, your lease will automatically lapse unless you notify your landlord that you'd like to renew. However, some landlords may try to automatically renew your lease unless you tell them otherwise. It's unlikely this kind of ploy would hold up in court, but some play this trick hoping to intimidate tenants into staying.
What are the included services and utilities?
Utilities and other services are other aspects of a leasing agreement that are subject to negotiation. For instance, if several tenants in the building share the same bathrooms, who pays for the cleaning? How often do the cleaners come, and what supplies do they provide with their services? Who changes the lightbulbs in the hallway and takes care of the facilities? Find the answers to these questions before you sign, and also learn about your options in case part of the agreement isn't held up.
As for utilities, many leases will include some of the cost of the rent. Others will charge a separate flat rate or will pass on the bill to the tenant. The terms of your lease may depend on your business and the kind of energy needs you have. If you decide to bring in extra energy-consuming equipment, your landlord may cap how much they'll cover in their terms.
What about the neighbors?
The people who lease the space next to you can affect the reputation of your business in front of clients, or make it more difficult for you to concentrate on your work. For instance, a dance studio that opens above you might cause you a lot of disruption, or a competitor that moves in down the hall may look bad for your business. Talk to your landlord about what kind of businesses they allow in their building, and factor your potential neighbors into your calculations.
Who pays for and owns office improvements?
Office improvements can run the gamut from a new coat of paint to a full remodel. It's rare that a landlord will cover all expenses, but many are highly negotiable during the lease discussions. For instance, if a previous tenant leaves behind old, worn carpeting or walls painted in their brand colors, it's reasonable to ask for the space be updated.
However, other changes are ones you will have to pay for yourself, which means you'll be leaving them behind when you go. This can be a critical part of negotiations, as improvements that are considered to be part of the office structure—such as shelving or built-in units—might contractually belong to the landlord once you install them. So make sure you know what the terms are before you fork over large sums in improvements you'll have to leave behind.
Talk to a commercial real estate broker.
If all this seems like more than you want to handle, it may be time to talk to a broker. Like an attorney, a good broker will know a good deal when it comes their way and can guide you into a space best suited to your needs.
Oxford Companies can help connect you to a commercial broker who will work with you when it comes to leasing an office and find the perfect office space. Contact us today to get started.