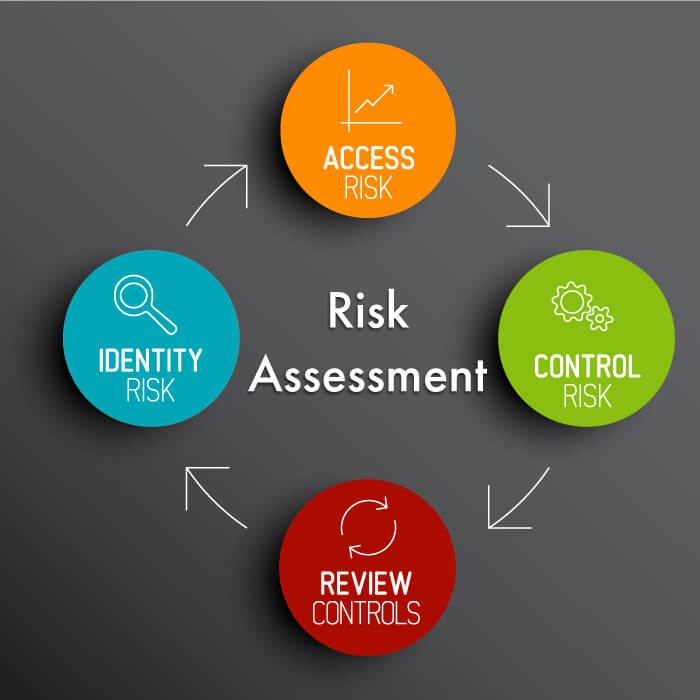 What you Should Know About Risk Assessment and Real Estate
For real estate investors, understanding and managing risk is the key to healthy investing.
Property investment is an exciting and often lucrative business. For individuals with enough capital to invest in new developments, the process of acquiring, designing, building, and leasing a new property can be highly rewarding, both personally and financially. However, a project can cause more trouble than it's worth if it's not well-planned.
And while real estate investors face many risks, only a few of them are unknown. Ann Arbor real estate developers and property managers have worked through them for years, so assessing them accurately is more a matter of finding the right advisor than reinventing the wheel. Here are some of the most common risks real estate investors must manage.
Market Risk
Demand for real estate is notorious for its ups and downs. In a strong market, investors can expect their vacancy rates to be low and their income high. But in a down market, they may need to offer discounted rates to fill spaces.
The real estate market isn't tied directly to the rest of the economy. In fact, a strong economy might lead to a development spike that oversaturates the market. The two are linked but must be assessed separately.
Economic Risk
Real estate investments face fluctuating market demands, but they are also vulnerable to macroeconomic changes. Uncertainty in the stock market can cause other investors to pull out of a project, a change in interest rate could increase mortgage rates, or rising inflation can devalue other assets.
Cash Flow Risk
A cash bottleneck can slow down an investment project on any number of fronts. If an investor is unable to meet necessary operating expenses, they must either assume more risk in the form of debt or else cut costs in some other area of the business.
Legal Risk
Property owners are responsible for the buildings they own. If a building does not meet specific codes, such as those for health and fire safety or handicap accessibility, they must either invest money into bringing it up to standard or face legal repercussions.
Property Management Risk
Most real estate investors have neither the time nor interest in managing their property themselves. Instead, they look for a commercial real estate property manager to do it for them. It is the duty of a property manager to care for the building, collect rent, manage leases, and asses incoming tenants.
This is a position that requires a high level of trust. A building that is left untended can quickly deteriorate, causing more expense down the road. And difficulties filling vacancies or collecting rent have a direct impact on cash flow. It is therefore imperative that investors find the right property manager to reduce this kind of risk.
Leasing Risk
For many investors, filling space is the most obvious risk. Real estate isn't as simple as "if you build it they will come." Instead, finding tenants requires an expenditure of marketing resources, as well as a full assessment of tenant applicants (see below).
Furthermore, some investors take over spaces with legacy tenants. While this can be a boon to some, investors must still perform their assessment with regard to the quality of the current tenants, and they must know what the terms of those leases are. Even if the legacy tenants are in good standing, there is no guarantee they will renew their lease with their new landlords.
Tenant Risk
Maintaining a healthy tenant roll is one thing, but ensuring those who move into your space are well-qualified is quite another. Bad tenants who are late paying rent, damage the property or disrupt their neighbors can threaten your property investment.
A careful property manager knows how to look for red flags in a potential tenant. These might include prior evictions, insufficient bank funds, or an unstable business model.
Entitlement Risk
Before a commercial real estate property is even built, investors already face a number of risks in the form of approvals and permits. If the investor is unable to obtain the desired building permits, they may be forced to sell the property to another hopeful developer.
Construction Risk
If you're building a new property or renovating an old, the timeline and cost of construction can affect the health of your investment. Substantial delays in production, or projects that go over budget, can increase your financial burdens before you've landed your first tenant.
Geographic Risk
In real estate, what you build is often less important than where you build it. In some cities, new properties fill as quickly as they can be constructed. In others, new developments might change through a series of hands as owner after owner struggles to fill vacancies. Some geographic areas also face environmental risks, such as flooding or earthquake. Investors coping with these risks will have to plan on higher insurance rates and steeper construction costs.
How can you mitigate and manage risk in real estate?
Real estate will never be risk-free. However, careful investors who practice due diligence in assessing the risks involved bolster their chances of success.
A trustworthy property manager is able to work with the investor to understand the risks involved in acquiring a new property. One way to assess property risk is to assign each risk factor a score, wherein a 0 means "no risk" and a 3 means "high risk." By totaling the risk scores, an investor can weigh the various risks against each other and have a better sense of the overall risk. If the risk total is too high, the investor can choose to look elsewhere, or address the most significant risks to bring the score down to a reasonable level.
Should you invest in Ann Arbor real estate?
For investors interested in acquiring property in the Ann Arbor area, many of these factors pose little to no risk. Ann Arbor has been the site of many significant investments over the years, and the presence of the University of Michigan offers a stabilizing factor to the economy, even during downturns.
Furthermore, Oxford Companies has a long history of managing real estate property management in the Ann Arbor area. We can help you find promising properties, connect you to a design/ build team that will keep your project on track, and act as your property managers when you're ready. Contact us to learn more about the services we offer including commercial real estate Ann Arbor.