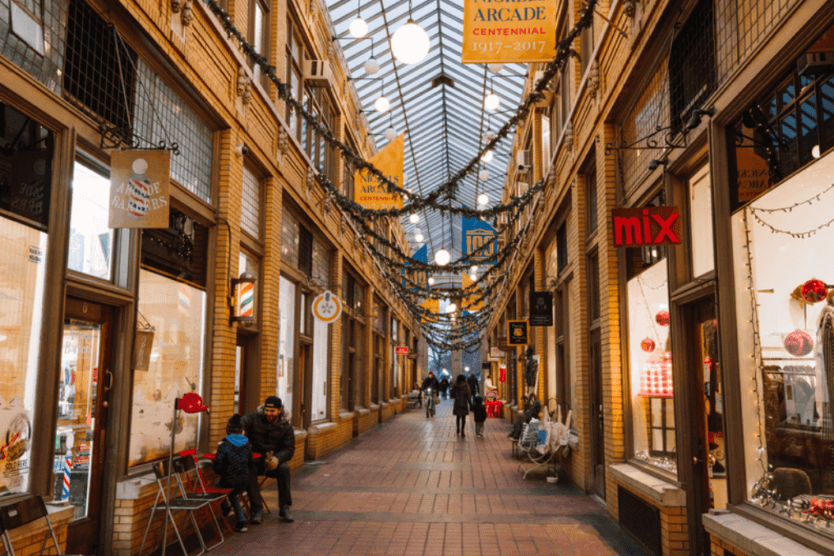 Ann Arbor locals will tell you that we live in a special place.
With world-class art, a lively college football culture, tons of great internationally inspired and locally owned restaurants, and a flourishing tech scene, Ann Arbor is the eclectic and vibrant heart of the Midwest. Affectionately called "Tree Town" by longtime residents, Ann Arbor has a decidedly big-city feel in some ways, set against the backdrop of the majestic Huron River and of hundreds of parks and open spaces. For these reasons and more, Oxford Companies is proud to be founded and based right here in Ann Arbor.
Business owners and organizational leaders in Ann Arbor enjoy easy access to the Detroit Metropolitan Airport, a steady stream of brilliant and innovative graduates from the University of Michigan, and a supportive and collaborative business culture. Called "one of the smartest small cities in the country" by bestcities.org, Ann Arbor frequently lands on "Top Places" lists, with accolades for everything from walkability to happiness and education to coffee.
Our friends at Ann Arbor SPARK put together a run-down of some of the most fascinating facts and rankings for Ann Arbor – check it out HERE.
Interested in moving your business to Ann Arbor or starting a new venture here in Tree Town? Check out Oxford's commercial availabilities. We'd love to help your business grow and thrive in Ann Arbor, and we have office and retail space for lease in great Ann Arbor locations.