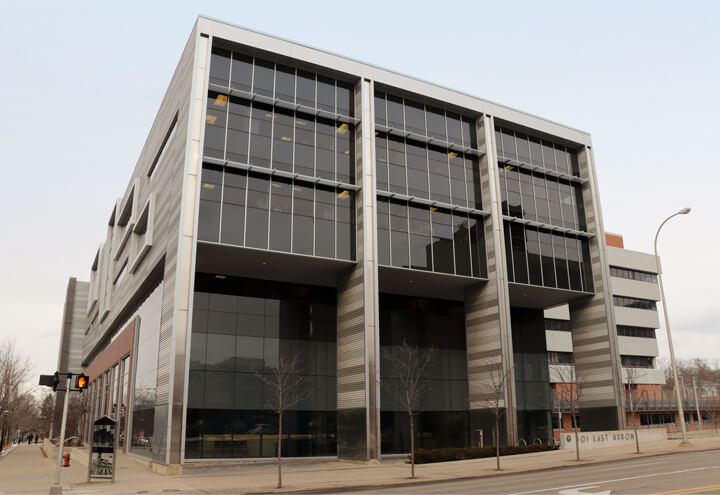 How to Work with the Ann Arbor Government when Managing Property
Here's what you need to know if you want to be a landlord in Ann Arbor.
Ann Arbor is a great place to be a landlord. With a thriving business community, vibrant downtown, and burgeoning student population, property is in high demand and occupancy rates are high. Ann Arbor boasts over thirteen-hundred downtown businesses, a foodie population that spends over 60% of the national average on eating out, and an impressive tally of best-of lists. However, for individuals interested in managing property—or having others manage it for them—it is important to understand the local government before you get started.
Part of what makes Ann Arbor a great place to own property is the great pride the people of Ann Arbor have in their city. Because of this, the Ann Arbor government, along with the Ann Arbor Downtown Development Authority, works hard to maintain the unique appeal of its districts and neighborhoods. Understanding the community in which you plan to acquire property will help you make the best decision for your investment.
Know your neighborhood.
Ann Arbor is fortunate to have several distinct districts, each with a unique character and appeal. These neighborhoods range from trendy and upscale to historic and picturesque. Some of these districts even have membership associations to help protect and promote the neighborhood.
For instance, the Kerrytown district is known for its unique shops and farmer's market. The district association helps to arrange events that might bring foot traffic to the neighborhood, and provides advertising opportunities for its members. The Main Street Area Association assists in planning and development in the downtown area and helps maintain the district. Finally, the South University Area Association alongside the State Street District host the annual Ann Arbor Art Fair, which brings visitors from all across the country to Ann Arbor every year to see the arts and crafts on display.
Depending on your property interests in the area, it may be worthwhile for you to become a member of these associations. They can help connect you to the events taking place, and they will also advocate on behalf of the neighborhood for safe and convenient parking, police patrols, and other municipal affairs.
Know your history.
Neighborhoods are one thing, buildings are another. Ann Arbor has many properties that showcase the city's architectural heritage, and as such, the city prohibits certain alterations to protected features. This is because the history of these buildings is part of what brings value to the neighborhood, and the city. Maintaining the historic integrity of your rental property also increases its interest to potential tenants.
At the same time, some older properties require extra care to keep them safe. If you acquire a property with a historic façade and want to renovate the interior to create a residential rental property, you may have certain safety requirements to meet before you are permitted to lease it. These might include updating electrical wiring, or installing certain fire safety features.
Make sure your permits are in order.
If you have plans to renovate a property, make an addition to the original building, or create or demolish a new construction on a piece of property, even one that is not historically listed, you will have to obtain building permits. This is to ensure that any new construction work is up to code, and to maintain an accurate record of modifications to the property, and that any feature you plan to demolish or modify is not protected.
Similarly, if you want to build or renovate a property in an area that it's not zoned for, you will have to bring your plans to the Zoning Board of Appeals (ZBA). It is the ZBA's duty to process rezoning requests, such as when a building owner wants to convert a residential property into a commercial one, or the other way around.
The city of Ann Arbor maintains an online copy of its Code of Ordinances, with further information about its construction code and efforts toward historic preservation. It contains information about the boundaries of certain historic districts as well as on obtaining permits for various construction projects.
Ann Arbor Property Management requires expert knowledge.
Acquiring and managing property in downtown Ann Arbor can be an exciting opportunity. However, doing so successfully requires an intimate knowledge of local affairs in order to market the property effectively, not to mention a willingness to be on hand in case of an emergency.
A good property manager can help you maintain your real estate, find quality tenants to fill the lease, and coordinate with local government to ensure the property and grounds are maintained per local ordinances. If you believe you need rental management assistance to care for your managing property, we can help. To learn more about acquiring, renovating, and Oxford Management Services in the Ann Arbor area, contact us today.