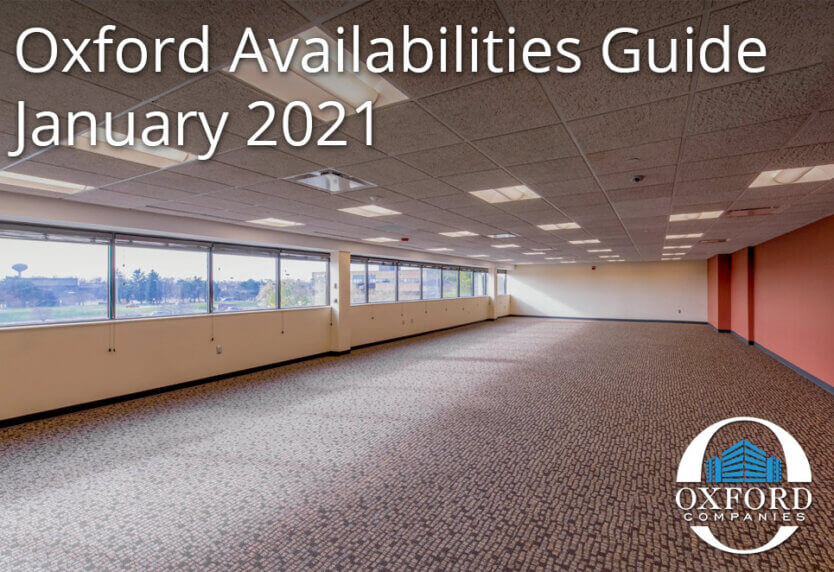 January 2021 Availabilities Guide
January Available Properties and Instant Offices.
Happy New Year!
2020 was a challenging year in many ways. The Oxford CREW is taking all of the things we've learned, and moving into 2021 with optimism and a steadfast commitment to our tenants, partners, stakeholders, and community. We're looking forward to great things to come in this new year!
We've got brand-new availabilities to share with you, including sprawling 30,000+ suites and sunny downtown Ann Arbor Instant Offices. Whether you need a reprieve from working from home, or your business needs are evolving and you need more amenities related to health and safety, or you're an entrepreneur looking for your very first Ann Arbor office space for lease, Oxford has options. As Ann Arbor commercial real estate experts, we've got a team with the knowledge and expertise to help you with all of your office goals.
Check out the new Availabilities Guide HERE. Give us a call at 734-665-6500 to discuss the perfect location for your organization – or email Karen at koneil@oxfordcompanies.com to learn more.