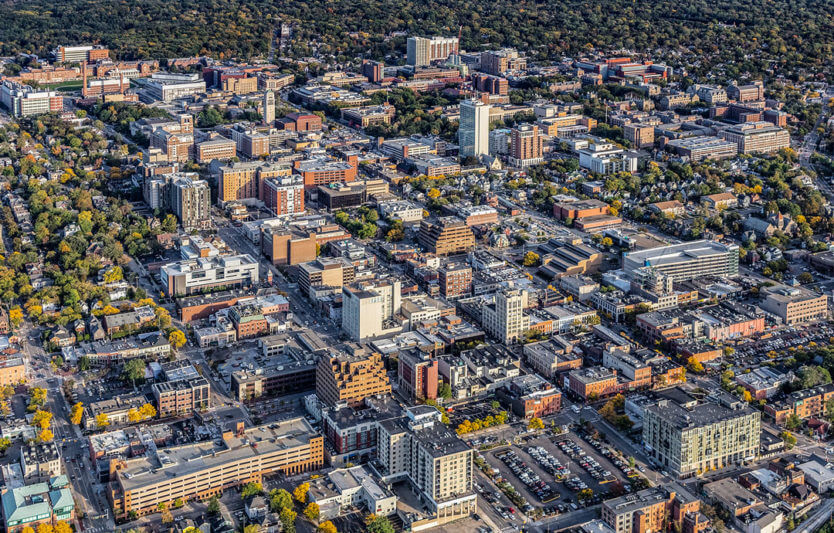 New Oxford Listings for Ann Arbor Office Space
As Ann Arbor remains one of the economic centers for business growth, finding a good office space is key.
For the past several years, Ann Arbor has shown consistent growth as an economic hub in southeast Michigan. The boom in Ann Arbor has reduced the overall availability of business office rental space, meaning that businesses need to approach their office search with a clear vision of the space they need and the ability to move quickly when the right opportunity arises.
Recently, we've had two large spaces become available in prime locations for companies looking for Ann Arbor office space with easy highway access that are also close to downtown. Take a look.
West Side Ann Arbor office complex with high-end finishings.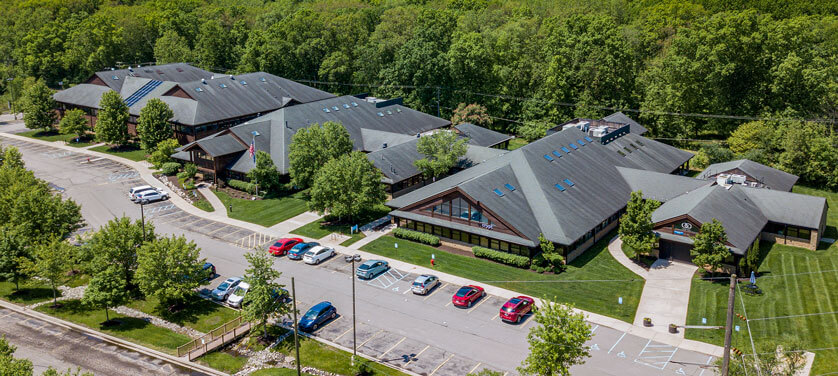 Businesses searching for a spacious, up-scale office location within a stone's throw of downtown Ann Arbor should look to our Forest Cove office complex at 3001-3035 Miller Rd. The office suites available are split across two buildings and range from 733 SF to 20,816 SF of space and include ample on-site parking. The offices and location make it an ideal choice for a new regional office branch or the corporate headquarters of a growing, mid-sized business.
The Ann Arbor office space interiors follow a modern industrial chic design, with exposed beams, vaulted ceilings, and plenty of light. Individual suites offer various additional features, such as balcony space, large conference areas, and private offices.
Situated just off M-14, the offices are easily accessible from the highway without adding city traffic to the commute time. At the same time, the offices are within a ten-minute drive of the Main St. district of Ann Arbor, making it a convenient distance from downtown businesses and restaurants. Its location on Ann Arbor's West Side also put it close to the Maple Village and Westgate shopping malls, Veteran's Memorial Park, and Zingerman's Roadhouse.
Despite its proximity to downtown and west side Ann Arbor locations, the office complex itself is set back from the road and is surrounded by woods and wetlands. The design of the buildings themselves reflect the serene landscape, featuring wood finishes, tall glass windows, and plenty of skylights. Altogether, this West Side Ann Arbor office complex is a unique rental opportunity that is not to be missed.
Industrial office space located on Ann Abor's South Side office corridor.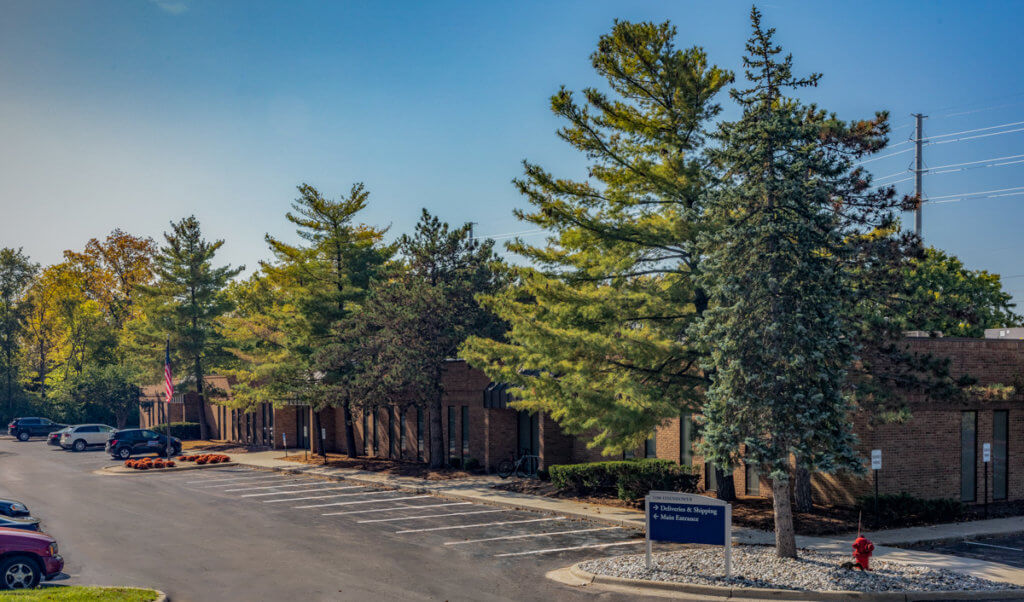 A new office location is available at 1100 Eisenhower Pl in Ann Arbor's rapidly-developing south side featuring 39,450 SF with free adjacent parking. The Eisenhower corridor is a hot spot for research and high technology industries, which make it an excellent location for others in that field.
The large office rental space is ideal for high-tech businesses and includes an open floor plan allowing for flexible office layouts. With the amount of space available, businesses moving into the location can easily set up plenty of computer stations, or section it off into private working environments. The business office rental space can even be designed to accommodate mixed-use areas, or small collaboration hubs for team meetings.
The offices are within easy access of I-94 and a few minutes' drive down State St. from the heart of Ann Arbor's downtown district. Alternatively, the Briarwood Mall is only a short drive away, making it a convenient location for anyone who wants to run errands, shop, or pick up gifts after work. Meanwhile, nature-lovers will be happy to hear that the space is only a few minutes away from Esch, Clinton, and Ward parks.
The exterior of the building has a handsome brick finish, and the surrounding landscaping creates a natural, wooded setting. Ann Arbor's south side is currently in high demand, so businesses looking for large office spaces should act quickly before they miss their opportunity.
Achieve the best value with locally-managed office space in Ann Arbor.
Wherever you choose to rent business office space, working with locally-based property managers will help your experience run more smoothly. Local property managers are better able to guide you to the spaces that will best suit your organization's needs, and are available in person to discuss opportunities and difficulties as they arise.
As Ann Arbor's top property management company, we're ready and able to help you find an Ann Arbor office space that will help you grow for years to come. Contact our offices to learn more about these listing, or to discuss other properties that we have available.