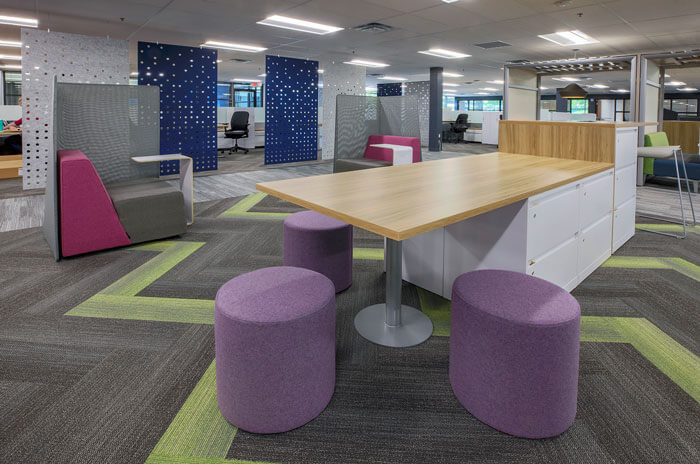 What Businesses Should Ask When Searching for Office Space
As you begin your search for office space for rent in Ann Arbor, here are some of the top questions to consider.
Moving office spaces is a major decision for any company, no matter the size. With long-term contracts to consider, businesses need to have a vision for the future of their company, as well as realistic expectations for what they can achieve. That's why for many years, Ann Arbor has been a hot spot for many businesses due to its excellent location, stable economy, and attractive amenities.
The downside is that high demand means great Ann Arbor office spaces don't tend to stay on the market for long. This high demand for business office space rentals sometimes means that businesses need to make crucial decisions when under pressure. In these cases, having your information lined up—including lists of must-have, nice-to-haves and deal-breakers, helps you evaluate your options quickly.
To help prepare, we've pulled together a list of FAQs that many businesses have when considering a move to Ann Arbor. This list can help you plan your move while you consider features and amenities that are most important to you in a new Ann Arbor office space.
1. Where is the best place to rent office space in Ann Arbor?
The first thing you should know about moving to Ann Arbor is that location matters. If you're a boutique or a small restaurant, you may focus on a downtown location to draw in the foot traffic you need to survive. On the other hand, if you're a professional consulting agency, you probably don't need to be located near the student section of town.
In terms of available space and development potential, most businesses are looking to Ann Arbor's south side for a promising office location. With several properties that offer large spaces, it is the area most able to accommodate growing companies.
2. How much floor space do you need, and how much is available? Will you have room to grow?
Floor space is perhaps the most important factor when finding a new business office rental space, as it has the most bearing on what a company requires, and is often the factor most related to the cost of the Ann Arbor office space. However, calculating the floor space your company needs can be challenging, given the factors involved—such as size and number of conference rooms, office layout and how shared spaces such as lobbies, stairwells, hallways and bathrooms fit into the square footage number.
A general recommendation for most businesses is to plan on 125–150 square feet of office space per employee. However, you will also need to consider the possible expansion of your business. If you plan to hire considerably more employees over the next few years, look for a space that you can grow into.
3. What options are available for parking?
Parking is also a notable concern for many businesses. Downtown street-level parking options are more restricted, but several parking structures allow companies to rent a certain number of spots. Depending on your lease, the building may also come with parking arrangements if a surface lot is available.
Read – Parking Solutions for Small Businesses in Downtown Ann Arbor.
Outside of downtown, many office spaces have parking options that can accommodate both employees and a certain allotment of guest parking. Rental agreements often specify how many parking spaces are included, and sometimes have an option to expand that number if you think you will need more.
4. How do the property managers handle renovations, repairs, and remodeling?
When you first move into a new Ann Arbor office space, you will probably have some adjustments to make so that it fits your needs. These can be as simple as painting the walls a new color, or they can involve taking down and rebuilding walls, rewiring areas to support an extensive computer network, or installing custom work stations.
Some of these expenses will be your own, but you may be able to negotiate with the property owners on many of them, especially in cases where the property is due for repairs or upgrades. Many property managers may also be willing to take on the cost of some of the renovations to help a tenant move in more quickly. In Oxford's case, we happen to have an award-winning design/build firm capable of renovating any of our spaces into the suite of your dreams.
5. What is included in the lease agreement?
Before you sign your lease, go over it in detail with your lawyer. You want to be sure that both parties clearly understand everything in the agreement before you move in. For instance, you should know whether your rent includes utilities, cleaning services, or plowing during the winter.
Similarly, what are your obligations as a tenant? Are you able to sublet part of the space or assign the agreement to another party? If you unexpectedly need to leave the business office rental space, is there an out agreement that would let you do so? Even if you plan to stay long-term, it's important to plan for contingencies.
If you're looking for Ann Arbor office space to rent, Oxford Companies can help.
Searching for office space can be a complicated process, so it's worthwhile to work with professionals who know the market and can help you find an office that meets your needs. At Oxford Companies, we have more than 20 years of experience working with businesses as property managers, owners, and brokers in the Ann Arbor area. If you are looking for business office space to rent, contact us. We're ready to answer all your questions.