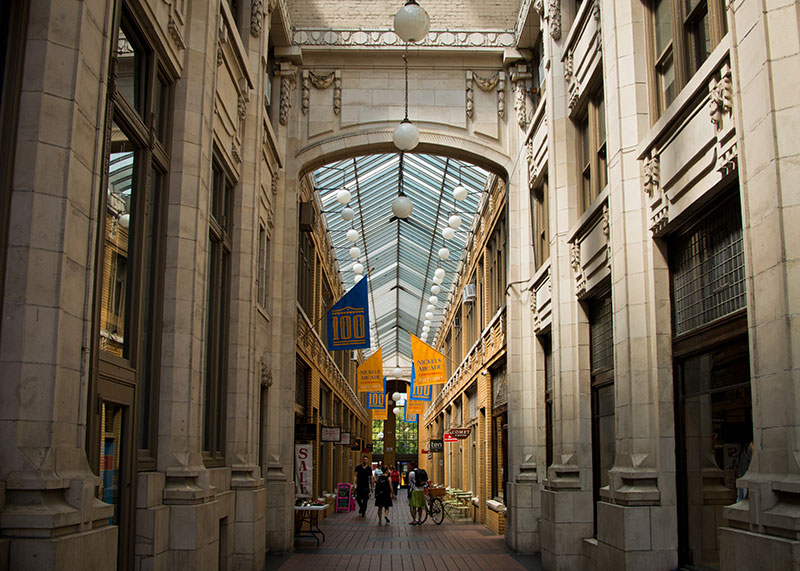 We managed to get a few moments with one of our Assistant Portfolio Managers, Ubusuku Abukusumo, to learn about his favorite building in our Ann Arbor commercial real estate portfolio—Nickels Arcade. Anyone familiar with Ann Arbor knows about this magnificent building and has likely walked across it's dark red tile floor at least once. It was constructed from 1915-1918 and was inspired by the glass-roofed shopping corridors called "arcades" built throughout Europe in the 19th century.
Why is Nickels Arcade your favorite building?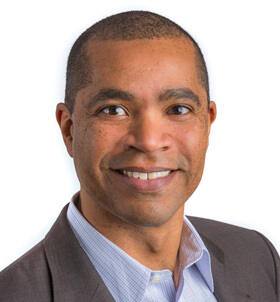 Nickels has such a great feeling and is a key piece of what makes Ann Arbor unique.  As a Property Manager, I love how the challenges of managing Nickels are unlike the other buildings in Oxford's portfolio. Among other factors, the building's age, location and historical significance play a unique role in how to effectively manage it. I've been a patron at Nickels for many years and still enjoy every visit I make there.
What kind of tenants do you get to interact with at Nickels Arcade?
I mostly interact with the retail tenants on the ground floor. What people might not know is that Nickels Arcade is actually a three-story building. The second and third floors are occupied by other local and regional businesses, and I get to interact with those tenants as well.
Are there any available spaces at Nickels Arcade? What kind of tenants would you like to see occupy these spaces?
There aren't any availabilities on the ground floor, but we have a couple on the second and third floors. Those spaces would be great for anyone running a small business. We've also had tenants move into our Instant Offices as an alternative to working from home.
What's the best part about your job?
I like being able to interact with our tenants as more than just Oxford customers, but as business owners. I'm an entrepreneur at heart and connecting with like-minded people daily is one of the many perks of my job.
What's a fun fact about you?
My fingers are double jointed.
Interested in leasing an office at Nickels Arcade? Get in touch with Karen O'Neil at 734-665-6500 or koneil@oxfordcompanies.com or fill out THIS quick form.