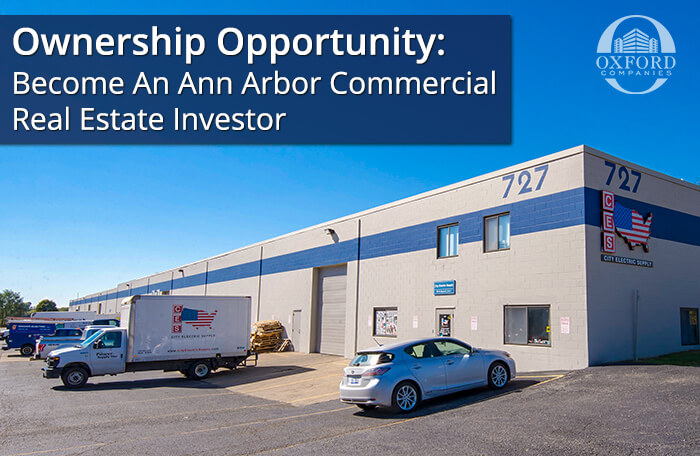 Ownership Opportunity: Become an Ann Arbor Commercial Real Estate Investor
Invest in Ann Arbor Commercial Real Estate
Oxford Commerce Park is a successful industrial condominium facility in Ann Arbor's Southside area with nine leased units for sale. With units starting at $330,000, this is an outstanding opportunity for retail and institutional investors to purchase well-maintained, turn-key Ann Arbor commercial real estate that is highly utilized and professionally managed. Units for sale are leased by well-established tenants like The University of Michigan.
Located at 719-727 W. Ellsworth, Oxford Commerce Park is located just outside the city of Ann Arbor (a seven-minute drive from downtown!) in the Southside area. I-94 is less than one mile from Oxford Commerce Park, and there's ample signage on both the individual units and the entrance signage. The property has flexible office space, shop and warehouse configurations with docks and garage doors. This prime piece of Ann Arbor commercial real estate is a great spot for tenants who need easy access for loading and unloading semi trucks, as well as those for whom ample parking is necessary.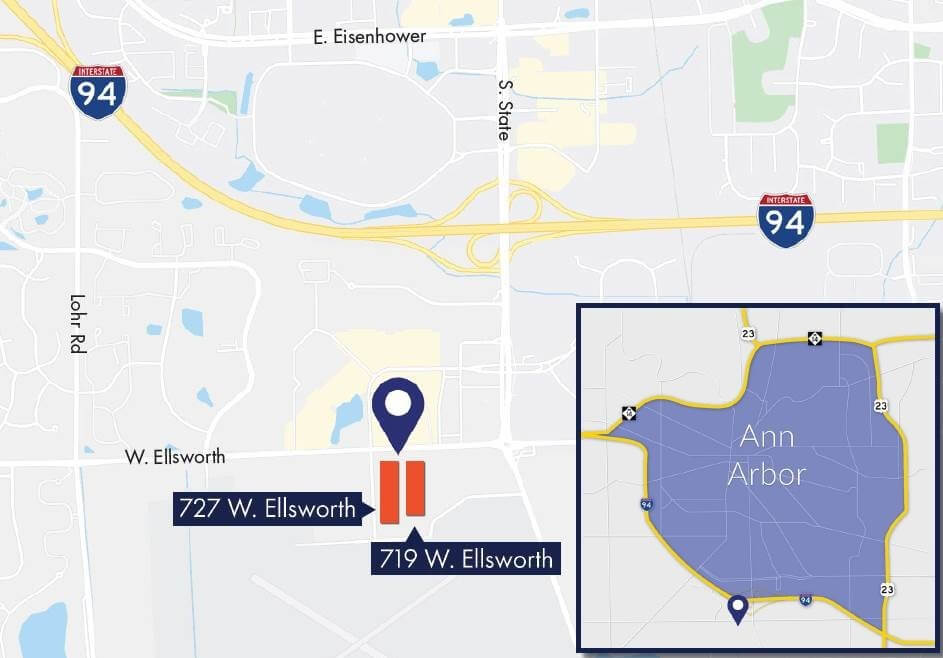 Potential owners will enjoy the opportunity to have complete control over the interior of the unit – and its various possible warehouse and office space layouts. The condo association managed by Oxford Companies – a renowned expert organization in Ann Arbor commercial real estate – will ensure that the roof, walls, grounds, and common areas are well-maintained – making this a 'low-maintenance' investment for potential owners.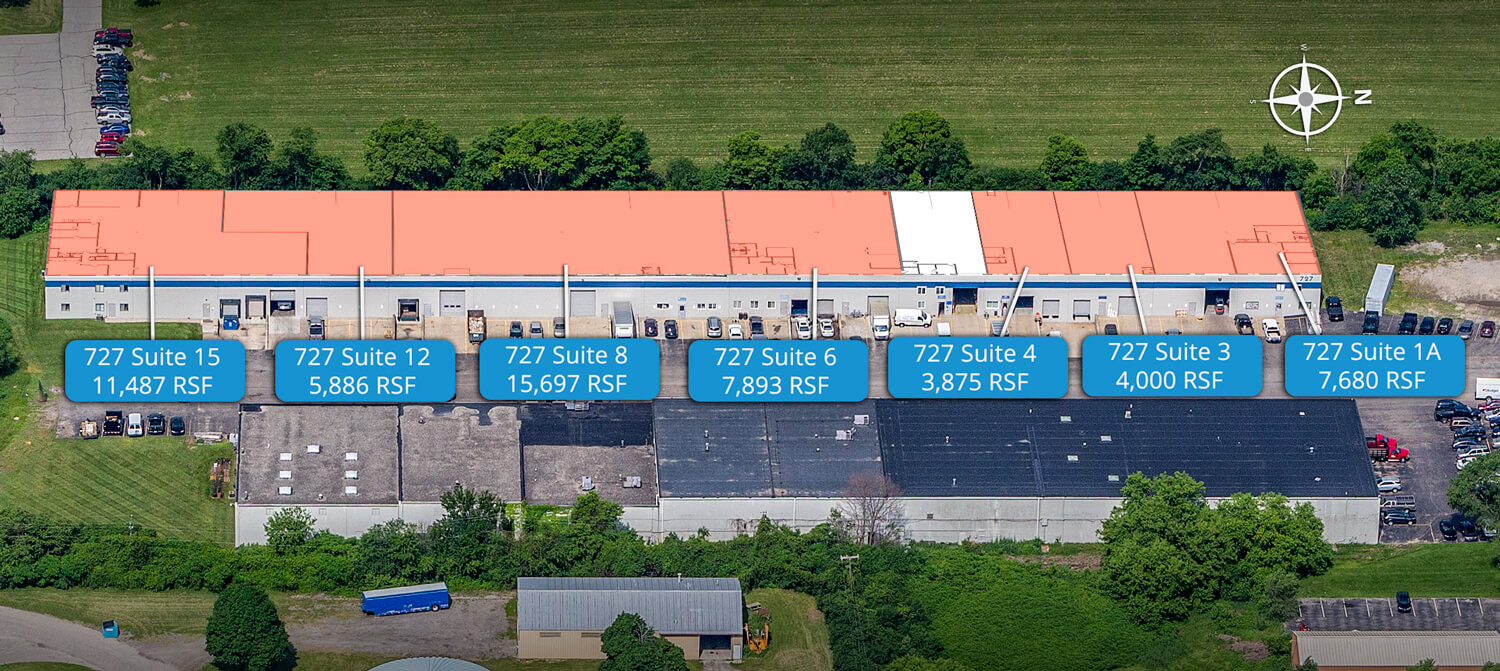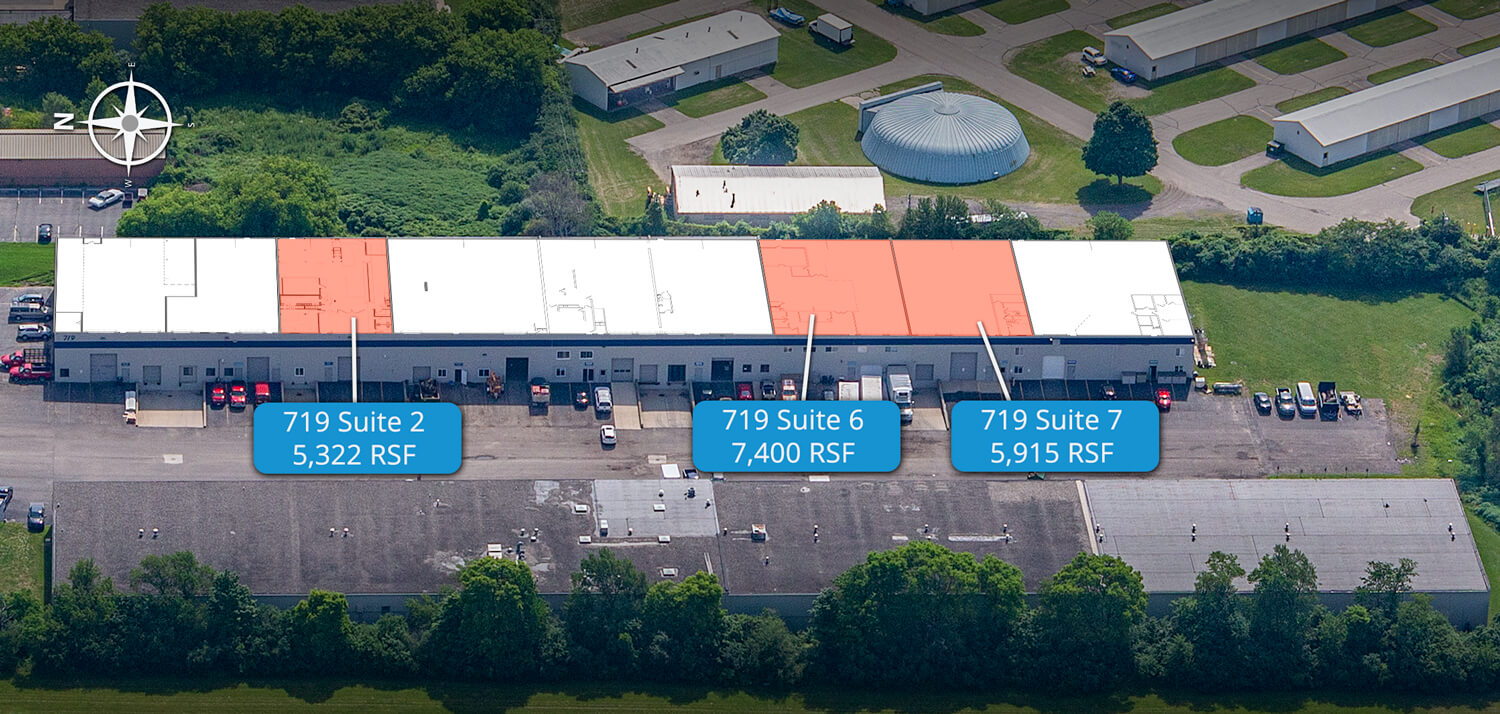 The following units are currently for sale: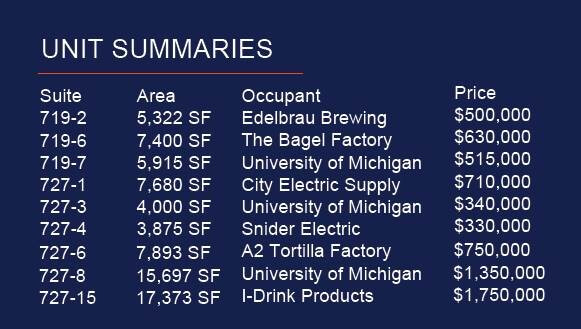 To express interest in purchasing a unit at Oxford Commerce Park, get in touch with Michael Edwards, one of Oxford's experts in Ann Arbor commercial real estate. Michael can be reached at 734-548-6567 or medwards@oxfordcompanies.com, and will provide tours and other information.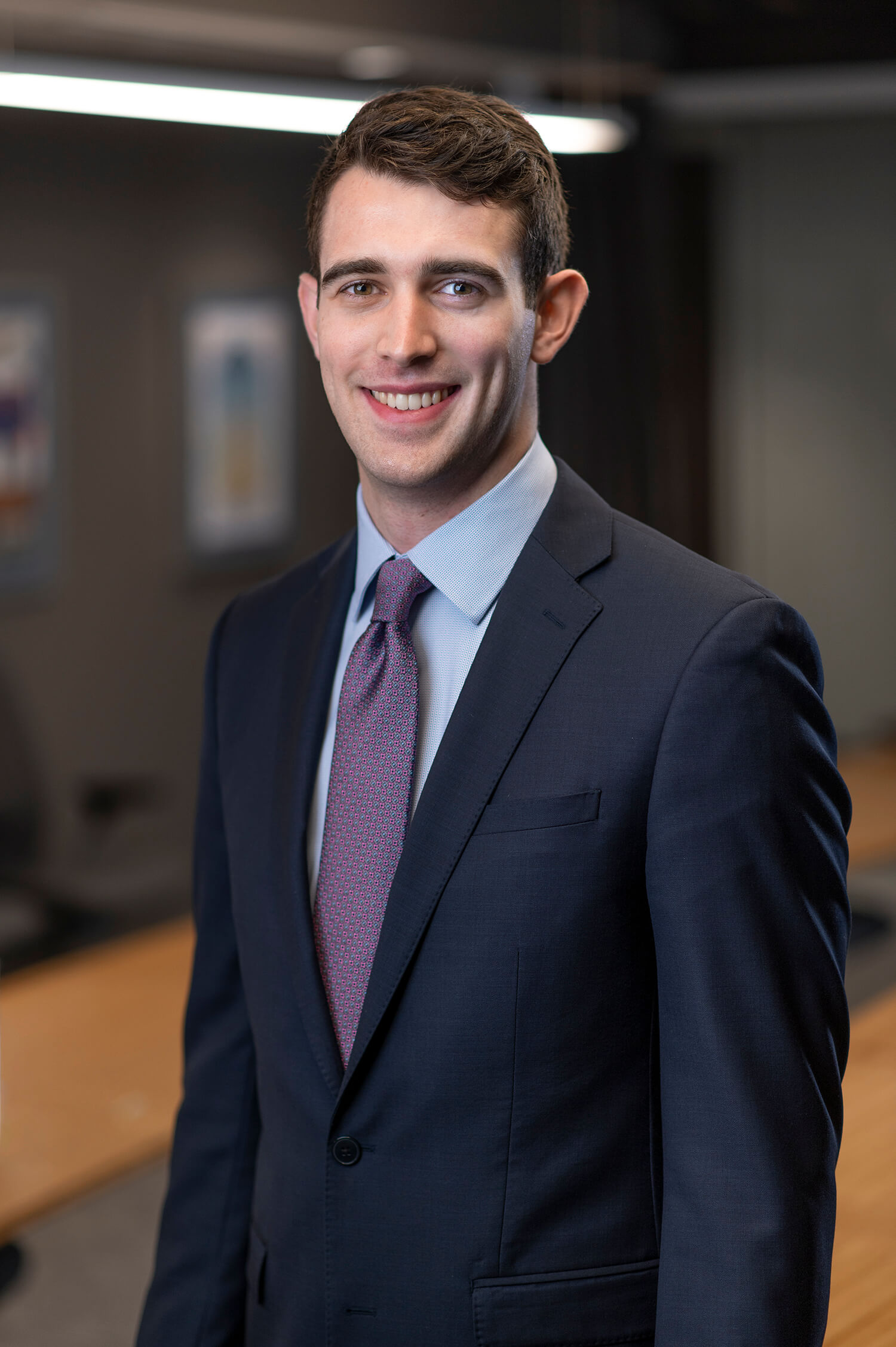 Michael Edwards, Commercial Real Estate Analyst