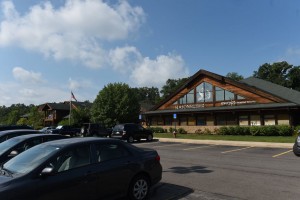 Oxford Co. completes $12M deal for office complex on Ann Arbor's west side
From MLive: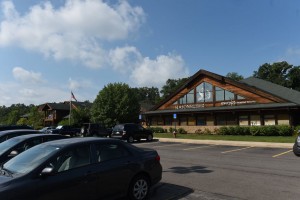 The $12 million acquisition of the Forest Cove Ann Arbor office space complex on Miller Road near M-14 adds to Oxford's commercial portfolio, which is already the largest in Ann Arbor.
"One of the key components to this property is that it really stands apart from most of the other traditional office spaces around town."
Forest Cove is currently 100 percent occupied with tenants from 17 different companies, Hauptman said. Tenants include ETAS, Enlighten and Perficient.
The business office rental spaces sit on just more than nine acres of property that have been developed over the last 15 years.
Along with the existing buildings, the purchase also includes undeveloped pads and land that Oxford will use to add to the footprint of the site.
"Our plan is to investigate what we can build on those pads and that undeveloped land and then market those," Hauptman said. "We feel that there's a strong market for leasing those sites. What we'll be able to offer is basically a custom build out for a new tenant."
Being able to add more buildings to the property was a major reason why Oxford had so much interest in Forest Cove.
"Upside in that form is always an attraction," Hauptman said about the undeveloped land. "We have been talking to owners of this property for probably for two years."
Plans to develop the site further began in 2009 when then owner Reynold Hendrickson announced he was looking to add a 17,000-square-foot building on the property. That expansion never occurred however.
Hauptman said the relationship with the seller of was extremely positive despite how complicated the deal was to complete. As part of the deal, Oxford took on a commercial mortgage-backed securities (CMBS) loan for the site which are traditionally more complex than other loans.
"We had a lot of really great help and we pulled it together," Hauptman said.
Darryl Goodwin of Armada Real Estate brokered the deal.
With two main buildings that feature open floor plans, high ceilings and large windows that provide natural lighting, the offices at Forest Cove help businesses attract upper echelon talent to their companies, Hauptman said, despite being located outside of the downtown area.
"Companies understand that a space like this is a key component to attracting talent," Hauptman said. "There really isn't a lot of quality office space (on the west side of Ann Arbor). This I would consider the top-tier office space overall."
The Forest Cove deal adds to what has been an expansive – and expensive – summer for Oxford Companies. In June the company acquired $100 million worth of property from Tom McMullan in one of the largest real estate deals ever in Ann Arbor.
That purchase added 22 buildings in three office parks totaling 704,000 square feet. Oxford now manages more than 2 million square feet of real estate valued at over $350 million.
As the portfolio has expanded, Oxford has also hired more people and is in the process of updating its software and hardware across the company in order to better serve their tenants and employees.
"We're investing in our operations," Hauptman said.
The company has hired eight employees over the past few months Hauptman said and is looking to hire around five more in the coming weeks.
"At the end of the day, we're excited about the people coming on board," Hauptman said. "We're always looking for talented people in the field."
Matt Durr is a business reporter for The Ann Arbor News. Email him at mattdurr@mlive.com or follow him on Twitter.