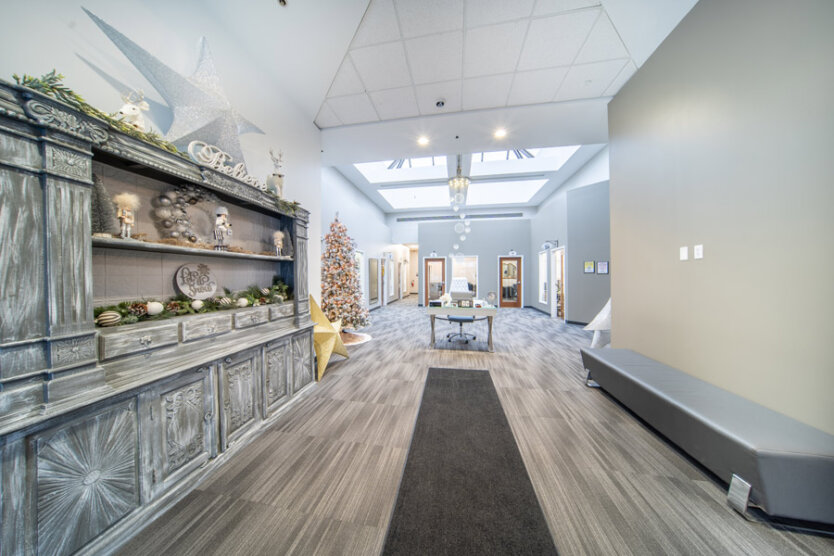 Contempo Salon Studios in Ann Arbor, MI
Oxford Companies is honored and privileged to work with outstanding organizations on a daily basis – many of whom are tenants in the buildings that we manage! In celebration of our innovative and unique tenants, we created a series of articles highlighting some of the great work they're doing. This is the second in the series. Click HERE to read the first. 
Ann Arbor's Southside just became more fabulous! Contempo Salon Studios is now open and accepting both new clients AND new technicians and stylists in its stunning, luxurious location on South State Street. A family-owned, locally-rooted business, Contempo is a one-stop shop for hair and nail care, massage, and other beauty and wellness services. Alicia Shattock, who owns Contempo and lives in nearby Saline, finished the construction on the space in August.
Unlike a traditional, open-concept salon, Contempo features 28 private, dedicated studios. Tons of natural light and a spacious, welcoming atmosphere make the salon environment perfect for hair and nail services.  Unlike some individually leased studio locations, Contempo offers an on-site concierge to welcome guests upon arrival, as well as an online booking system on their website so you can make an appointment easily from your laptop or mobile phone. Parking is plentiful and totally free, and there are unique dining experiences just a few steps from Contempo in the Concord Center shops. If you haven't yet checked out Mediterrano for internationally-inspired fare, or Anna's House for the best brunch aroundk you're missing out!
Owner Alicia Shattock has been a stylist herself since 1987 and considers her Contempo stylists and technicians to be her extended family. Supporting fellow entrepreneurs in the beauty industry is part of what she loves about her business. Alicia sees clients herself just one day per week – the rest of her time is dedicated to making Contempo thrive for its clients and staff.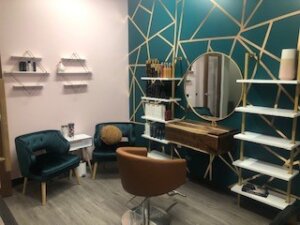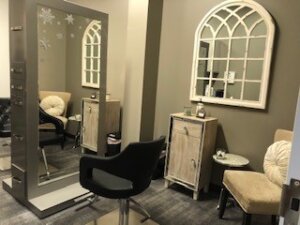 Currently, most of the studios at Contempo are leased – and the stylists, technicians and therapists are doing incredible work. You'll find medical spa services here at Contempo, and even an accomplished tattoo artist. Check out the full lineup of professionals HERE, and take a look at these photos of stunning transformations from Contempo stylists: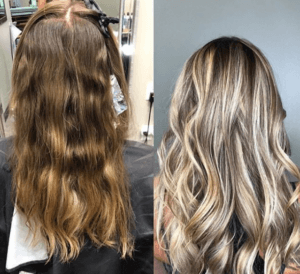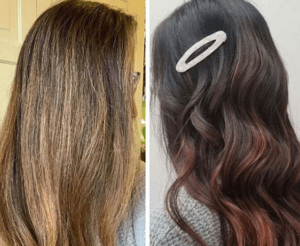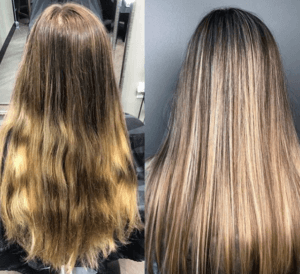 (credit to @chrisitemichellehair and @wildflower.hairdesign)
Additionally, Alicia is passionate about partnerships and supporting other local businesses, and is looking forward to potential partnerships with like-minded professionals in the fashion industry If you're a jeweler, bridal stylist, fashion expert, or other potential partner, she'd love to hear from you.
To learn more about leasing a studio at Contempo, or to book an appointment with one of its beauty and wellness professionals, visit www.contemposalon.net. Follow them on Instagram as well at @contemposalonstudios, and on Facebook by clicking HERE.
Looking for a beautiful office or retail space for lease? Click HERE.